Archived News Item
FIFTY YEARS OF CHANGE, JOY AND MERCY
August 26, 2016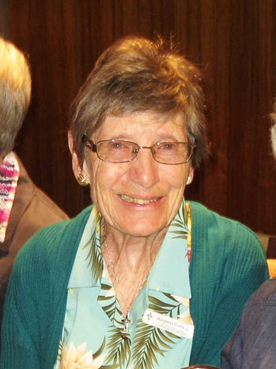 The year was 1966. The second Vatican Council had just ended and I had been professed as a Sister of Mercy. Dramatic changes in society had signalled changes in the church and religious life. Pope John XXVIII opened the windows for the Holy Spirit to breathe new life into the church. As religious we blew open the doors. We were embarking on an adventure on the high seas. We were modern women feeling a great need to adapt to the changing circumstances of life. Our vocation would be threatened if religious life did not adapt to a modern world.
Religious habits, old structures and attitudes underwent searing scrutiny, Weekend workshops and seminars on scripture, liturgy, fresh theology and human development were the order of the day. The traditional ministries of teaching and nursing were challenged to change from institutions that had become little kingdoms in their own right. Now a rapidly changing world meant that we had to listen more acutely and attentively to the signs of the times recommended by Vatican II. It was an exciting time for change and renewal in the church and I was open to the significant life changes that lay ahead. Of course some sisters found the move to change very difficult, preferring the old rules of religious life to remain as they were, with fixed time frames and schedules akin to a monastic life, while trying to adapt to a changing world which was challenging us to a new sense of mercy ministry and mission.
Having trained as a pre-school teacher I was sent to teach kindergarten in a large primary school for several years. It was a time when catholic schools were asking for state aid to finance themselves. I taught many large and challenging classes during that time. Bridging the gap between home and school and working with families was extremely interesting while helping them to understand new changes to religious education and learning. I loved the challenge of shaping a class community. Visiting the homes of these families was also important in bridging the gap between home and school. During this time religious education in the school was changing dramatically, from formal instruction to being scripturally based according to our own life experience and then fitted into the school curriculum. During this time I realised that parents and adults in general were being left behind in their own formation.
In 1977 my health broke down. At the same time I had a deep yearning to help adults to an awareness of faith in God's love for them. I was ordered to take two years off school. For the first time in my religious life I was asked what I wanted to do. The Holy Spirit was at work through dialogue and consultation. I had no hesitation in saying that I would like to do adult faith education in the parish. I took a post graduate course in religious studies at Australians Catholic University and completed the course with the thesis "The Changing Role of the Laity and the Implications for Lay Ministry within the Church". In 1979 I was accepted to this role in a parish where the parish priest had formally initiated Adult education in the Archdiocese of Sydney. What a windfall!! We immediately became friends. A parish team was formed and we began parish-based sacramental programmes with children and parents being educated at the same time. There were repercussions to this new way of preparation for the sacraments. The Catholic school parents did not want state school children to be educated together with their children. They insisted that the Catholic school was the primary educator of religious education and therefore dismissed their own responsibility. However, most families involved in the programme received a great deal and benefited in the communal aspect through the rich liturgies that surrounded the Sunday programme. Many parish groups were formed during that time and a new sense of responsibility and lay participation was emerging. Working closely with talented lay people was a privilege and a blessing to me and the parish.
At the end of 1981 I took some time out for surgery on my foot, the legacy of childhood polio. Soon after, my mother had surgery for a tumour on the brain. Then the cancer spread to her liver and she was given six weeks to live. Her wish was to be nursed at home and I immediately went home to assist my father with the ordeal. All at once I was thrust into a palliative care role and stayed until my mother died three months later. This was the opportunity to give back to my parents for the sacrifice of giving their only daughter to God in religious life. I had not seen a lot of my parents during the previous years. It was a time of deep connection with them and their friends and relations who visited constantly, this was another instance of God using my weakness or infirmity as a strength for my family.
During the 1980's I was working in a Jesuit parish and the parish priest gave me a book "Original Blessings" by Matthew Fox. This book changed my life again, for as I read, the words simply leapt off the page. Two years later I embarked on a sabbatical overseas to do a Culture and Creation Spirituality course at Holy Name College in Oakland, California. This course transformed my whole life and has brought me to where I am today. It challenged me to a new way of seeing. That the primary revelation of God is present in the whole evolving universe "for nothing came into being except through Him". [John1] It seemed to me that it was something I always knew and that nobody had articulated it so clearly before. The mystics of the Middle Ages knew this intuitively. God is inside everything, and everything is inside God. So everything is related and interconnected into the one source of Being. This is the presence of the Cosmic Christ.
This story, my story, is first and foremost about God's Mercy to me. Through the mystery of joy and suffering I have learnt something of God's loving kindness, forgiveness and compassion.
Messages to: Margaret Collis rsm