Archived News Item
Farewell and Thank You Mary Grace
July 31, 2018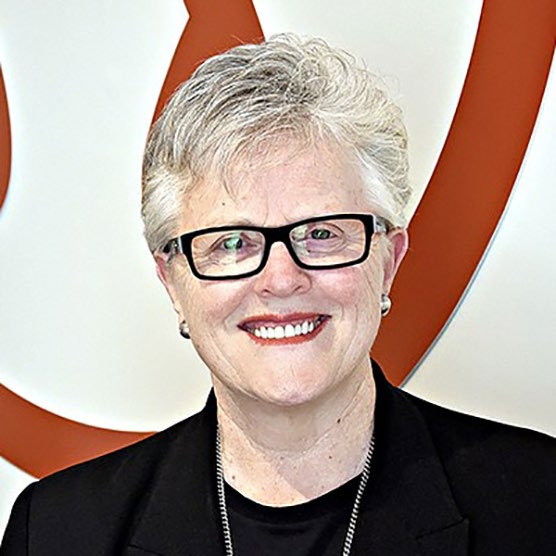 Mary Grace has been a tireless member of the Mercy Services Board for over five years – four of them were as Chairperson.
Mary came to Mercy Services after she moved from Sydney to Newcastle to join her partner who was a Novocastrian. Mary had a long and successful career in management consultancy including human resources management both in Sydney and then based out of Newcastle. Mary has also retired from that career in April this year.
I had the privilege to discuss with Mary all the aspects of Mercy Services and her memories of the last five years.
Mary starts her story by explaining that connecting with Mercy Services was a natural landing spot for her five years ago. Mary was educated by the Sisters of Mercy in Gunnedah where she was the McAuley House Captain and then the following year she became the School Captain. Mary goes on to say it was the influence of those Sisters of Mercy in Gunnedah that played a significant part in making her the woman she is today. "Those Sisters were strong, independent teaching women who instilled in me the values of Catherine McAuley," said Mary. Mary also said that she was given a book in Year 7 based on the writings of Catherine McAuley; she has held on to that book, "For Your Guidance" and still recognises its importance in shaping her life.
Mary's life then came full circle when she joined Mercy Services just at the time when the Institute of Sisters of Mercy Australia and Papua New Guinea was being formed. The Sisters of Mercy were going through great change and Mercy Services was part of that change management and was finding its place within the Institute.
Mercy Services is the only ministry in the Institute that offers their suite of services. Mercy Services is primarily focused on providing services to the vulnerable, including the elderly.
"Mercy Services has an enviable reputation because of the quality of care, the commitment of staff and the leadership and skills of the board and management", says Mary, "and I am proud to have been a part of that."
When asked about her highlights of working with Mercy Services, Mary was quick with a list. But topping that list was the "opportunity to be a steward continuing the work of Catherine McAuley". Mary believes that it is an honour to be able to have a profound effect on people's lives and that has come about because we are continuing to do the work that Catherine McAuley established in Dublin, Ireland in the 1800s.
Another highlight for Mary is the annual presentation event where staff and clients have an opportunity to discuss directly with the Mercy Services Board and members of the Institute Leadership Team the services which have been delivered throughout the year. In the past the Board has heard from elderly clients, people struggling with addiction and people with disabilities. Mary said that it was very humbling to hear the impact of Mercy Services on people's lives.
Mary was also proud of the staff and board who have ensured successful accreditation of services over the past five years by various government regulatory agencies. To meet accreditation is a fundamental and important requirement for our services with our staff and Board ensuring that all relevant services have successfully met the relevant standards on each occasion.
Mary was grateful for the opportunity to participate in the annual pilgrimage to Dublin to walk in the footsteps of Catherine McAuley. Mary explained that everyone who has the opportunity to participate in this annual pilgrimage has come back changed reinforcing the notion of a "pilgrimage" as a changing experience. It is an exceptional program impacting every participant both spiritually and socially which enables people to reflect daily on their Mercy Services work.
Mary also mentioned that she was grateful for the opportunity to work closely with the foundation Institute Leadership Team. A key component of their good governance was the introduction of the Governance Forum held each March. This is an opportunity for all Chairpersons and CEOs from all ministries to come together to share their professional work and to provide policy commentary relevant to all ministries.
Mary was most proud, however, of the staff and Board of Mercy Services. Mary explained that she "has had the opportunity to work with a group of caring, compassionate and thoughtful women and men which has been a privilege."
"It takes a special person to work in Mercy Services and the recruitment and retention of the right people is essential. Mercy Services have got it right," said Mary.
Mary feels that the future is very much in capable hands of the senior management team, led by CEO Tony Bidstrup.
As a retired management consultant, Mary has a saying that she has used throughout her career: 'Good people deserve good leaders'. "We have both", says Mary.
When asked what she thought were the qualities of a good leader, Mary explained that the heart of Mercy Services is exceptional care for vulnerable people and ensuring the provision of appropriate services. Therefore, "it is critical that a good leader is someone who understands the context in which we work then translating that into compassionate, caring and appropriate services," said Mary. "That manager also needs to be able to articulate the vision of Mercy Services," Mary continued. Mary feels confident that the future is in good hands with the Board and senior management.
There are new challenges to be faced for Mercy Services and Mary is confident they will be met head on.
This area has seen many changes and challenges and will continue to do so, however, the professional staff of Mercy Services have ensured that all challenges are met.
So, what's next for Mary? Well, she and her partner have just purchased a house in Morpeth and are planning to redecorate their home, with perhaps a little travel thrown in for good measure.
Mary's partner has recently undergone further treatment for an ongoing serious illness which has led them to prioritise their lives and to focus on what's important for them. That focus is being together and enjoying married life.
Her last message to me was that, "Mercy Services is an extraordinary business."
"It offers something that is definitely needed in the Hunter Valley and it is all achieved through the caring and professional Mercy Services staff," she said.
Mary is grateful for her time with Mercy Services, but it is we who are grateful for the skills, dedication, expertise and compassion of Mary.
A fond farewell Mary and thank you!
Messages to Mary Grace
Written by Cynthia Mulholland