Archived News Item
Faith Life and Ministry Education (FLAME) Framework
September 30, 2019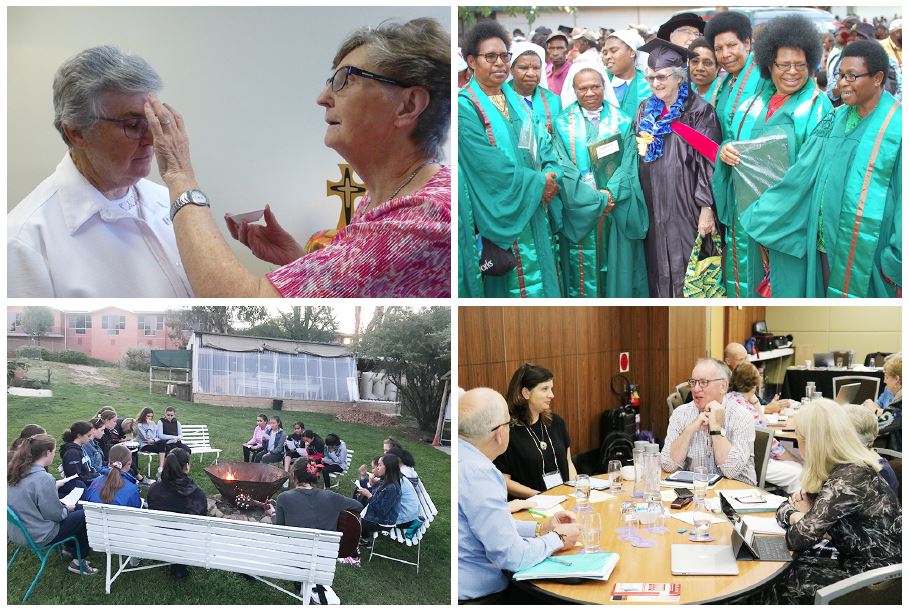 Following the 2017 ISMAPNG Chapter, the need to revise the then existing Mercy Ethos Office education and formation framework was identified, and the Faith Life and Ministry Education (FLAME) Framework was developed in 2018.
This framework, which is modelled on the Mercy Theological Reflection Process and consists of 5 core elements and several content components, was developed by a team of Sisters and lay staff working in the area of mission and formation led by Elaine Wainwright RSM: Margaret Endicott RSM, Elizabeth Dowling RSM, Margaret Moore RSM, Julia Trimboli (Mercy Health) and Carmel Ross (Mercy Associates).
The first core element of the FLAME Framework, Engaging the Stories of Mercy fits perfectly with the first step in the Mercy Theological Reflection Process which is Story/Experience. For all of us here at ISMAPNG and in all the ministries which are part of ISMAPNG, the story to start with is clearly that of Catherine McAuley; but it is just as clear that the story does not end there. Exploring the broader context of Catherine's personal story, how the centrality of God and the Gospels in Catherine's life impelled her actions, and taking Catherine's lead, inviting participants to reflect on what they are called to do in their own ministries, is part of the intended formation process.
ISMAPNG uses the word formation because we see what we are trying to impart as much more than training and education. Formation is about the internalisation of Mercy values, attitudes and ways of seeing.
Over the coming months, a suite of learning opportunity "units" with content and processes which reflect adult learning principles and that cover the content described in the FLAME framework (Catherine's story mentioned above is just one of many) will be developed in consultation with the Directors of Mission/Formation of ISMAPNG's incorporated ministries.
With personnel in different roles with different levels of responsibility and leadership; lay staff of Catholic, other and no affinity to any faith traditions; and different levels of desire and capability for study, a one-sized-fits-all model is unlikely to provide the most effective Mercy formation possible. It is envisaged that each of these units will be set at one of three levels – essentially foundational, intermediate and advanced, and a separate sub-section for those in leadership and management roles.
In the meantime, a small reference group of 6-8 people (Sisters and staff in formation roles) is being established to ensure the academic and theological integrity and robustness of the FLAME offerings. Among other things, this group will work with FLAME on the development of a detailed formation plan which will flesh out the anticipated learning opportunity units whilst incorporating the feedback from the abovementioned consultation.
For more information about the FLAME framework, please contact Carole Gan, FLAME Coordinator, on (02) 9564 2089 or carole.gan@ismapng.org.au.