Archived News Item
FACES OF MERCY GATHERING 2016
November 7, 2016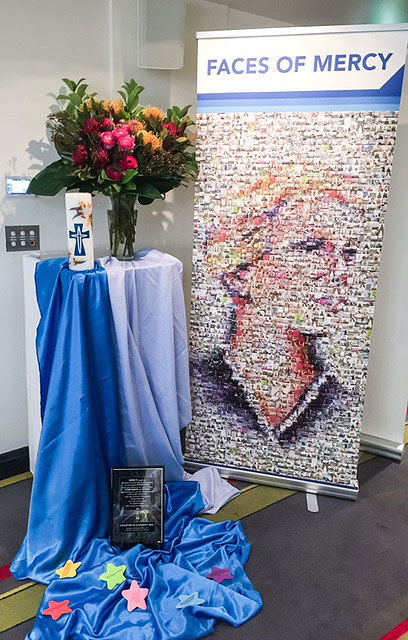 In September McAuley Ministries (MML) held a two day Gathering in Sydney and were excited to have thirty-four of the fifty-four ministries within MML participating. Together with MML Board, staff, ILT, Community Leaders and Institute staff there were sixty people in attendance.
This year's gathering, the second to be held by McAuley Ministries was titled the "Faces of Mercy" and focused on "being a professional", a topic that emerged from the 2015 Gathering.
The ministries in MML see professionalism as an essential aspect of our work and one of the criteria for being part of MML  – not in the commonly understood corporate sense but as characteristic of the way Catherine McAuley approached ministry. Whilst Catherine McAuley was not a philanthropist like many others of her day, she established professional services that would empower those trapped in the oppressive structures of her day.
In coming together the Gathering provided an opportunity to explore how we are called to be the best we can be in ministry:
professional and accountable;
the standards that guide us;
how to be the best person I can bring to ministry.
There were many riches shared through guest speakers, panel discussions and presentations from both Sisters and Staff.  Thank you to all those who participated at this year's gathering.
Messages to: McAuley Ministries