Archived News Item
Extending community education
June 15, 2011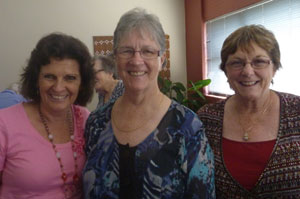 Engaging the Australian community through education and awareness-raising initiatives has always been an important part of the mission of Mercy Works, but this year, Mercy Works' Community Education programme has moved to a new stage in its development with the establishment of a 12-member community education team.
"Just as Mercy Works began as a small venture, so too its community education programme began in a small way," says Eileen Ann Daffy RSM, Mercy Works' newly appointed Community Education Co-ordinator. "But now it is time to tell our stories more widely across Australia."
With a team of educators available to connect with a greater number of schools, youth groups, parishes, community groups and the corporate sector, Eileen hopes "that more people will be moved to respond to the plight of those less fortunate" by supporting Mercy Works' activities.
The new team members, based in various parts of Victoria, New South Wales and Queensland, bring a wealth of experience as educators, social justice advocates or community development practitioners.
Eileen is "happy" to be co-ordinating this "small but vibrant group" whose role she says is "to create an awareness of that other side of life where billions are suffering from poverty".
Eileen brings extensive experience to her new part-time and voluntary position. She describes her ministry background as "extremely varied" but regards herself first and foremost as an educator, having worked in many secondary schools as both a teacher and principal.
Most recently, Eileen spent 13 years in Pakistan as principal of a very large diocesan boys' school. In that time she also served on educational boards as well as the diocesan and national boards of Caritas Pakistan.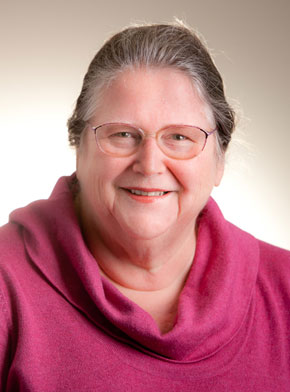 Eileen says these experiences gave her a unique opportunity to see the extreme contrasts that exist in developing countries – "the subsistence living of the majority and the affluence of the few privileged families, the paucity of the resources for daily living that we take for granted. You cannot see all this without being fired to do something to make a difference", she explains.
Eileen says there were times when she did see a difference being made – "when I saw some dignity being given to people who were being helped to emerge from poverty and injustice".
She adds, "Now that I am back here in Australia, if there is anything I can do to make people more aware of these global issues and how we can be part of the solution, I feel compelled to do it."
If you would like an educator from Mercy Works to visit your school, parish, community group or business, please contact Eileen Ann Daffy RSM, Phone: (02) 9329 8405 or Email: eileenann.daffy@mercy.org.au