Archived News Item
Video Profile – Explore The Artistic Ministry of Margaret Broadbent rsm
May 29, 2017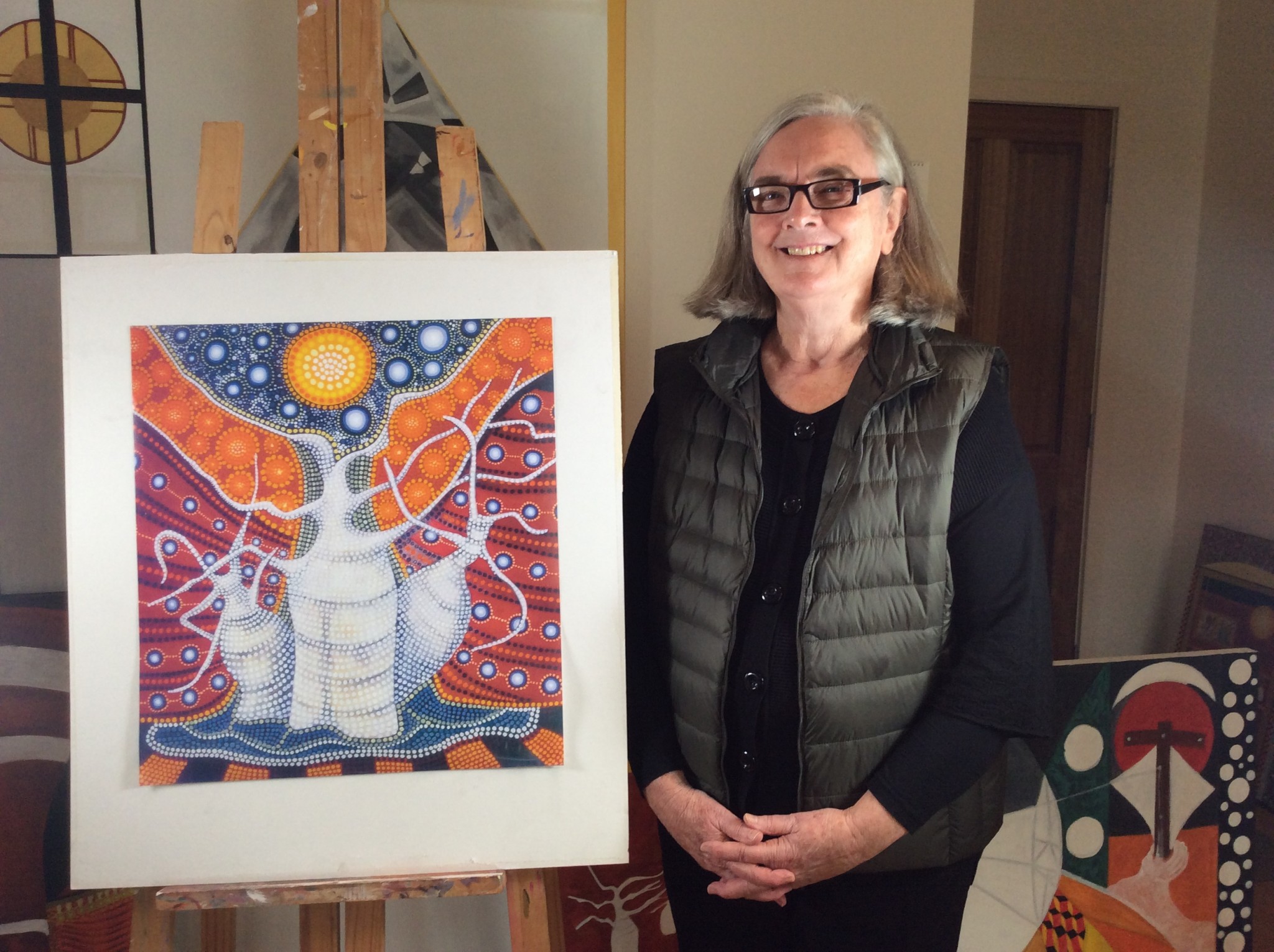 Margaret Broadbent rsm (pictured above) founded and runs 'Viriditas Contemporary Art Studio' in Melbourne. In this video profile, Margaret gives a rich and unique insight into her life as a Sister of Mercy in 2017 and her journey from blank canvas to creating artistic wonder.
To watch the full video click on the arrow on the HD Vimeo player immediately below (click on the four arrows next to the word Vimeo to make the video full screen).
You can also watch the video in chapters (sections) by clicking on one of the links below (unfortunately the links below for the chapters will not work on IPADs or Smartphones. For those viewing this on an IPAD or Smartphone you can either watch the video above in its entirety or move the counter to the appropriate place to watch a particular section).
Chapter 1 Answering the Call: 0:36
Chapter 2 Starting Out: 1:58
Chapter 3 A Blank Canvas: 3:04
Chapter 4 Inspiration: 6:04
Chapter 5 Iconography: 8:53
Chapter 6 Teaching Others: 10:32
Chapter 7 Being a Sister of Mercy in 2017: 12:52
Chapter 8 Upcoming Projects: 13:44
Chapter 9 The In Between: 16:48
Chapter 10 Gallery: 21:27