Archived News Item
EVERY DAY IS FAMILY DAY
June 1, 2015
Each year, May 15 is recognised by the UN as the International Day of Families and reflects the importance the international community attaches to families.
"Equitable social and economic development depends on fair legal frameworks and social norms that support the rights of women and children. Discriminatory laws and practices that do not give equal rights to all, and that suppress women's and children's rights, have no place in contemporary families, communities, societies and nations." Secretary-General Ban Ki-moon
However the importance of families extends far beyond just one day. Mercy Works' projects have always supported the rights of women and children and recognise the vital role of families in helping communities to thrive.
In towns and villages in the remote area of the North Fly District of Papua New Guinea, violence can have a devastating impact on the lives of many individuals, families and communities. Mercy Works Kiunga supports two programs helping to address violence.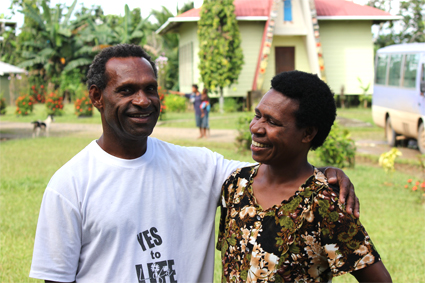 The Family Life Service coordinated by David and Miriam Sendok through the Helping Increase Peace (HIP) project targets married couples, single mothers and youth. The service supports married couples in the Diocese by conducting training in anger management skills, sexual gender based violence and integrated child protection. The trained couples then provide basic counselling to survivors and families, conduct intervention exercises and raise community awareness.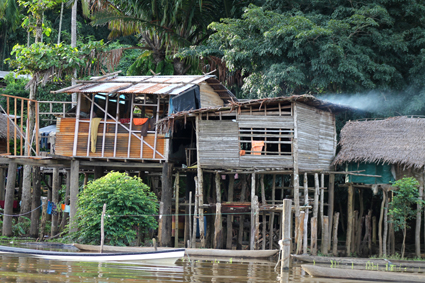 A Sexual & Gender Based Violence Project (SGBV) operates in two areas: Iowara and in villages along the Fly River. The project focuses on training SGBV Community Advocates to raise awareness, offer counselling and promote referral pathways. Ongoing support is provided for SGBV Community Advocates on the Fly River, including assisting them when they bring or refer victims of violence to Kiunga.
Here in Australia, on Bathurst Island, north of Darwin, we support Pwakayini, a pre-school program. A major part of this program gives parents and carers of the children in the pre-school an opportunity to develop skills around preparing and sharing nutritious meals. It also promotes reading as a family activity. A family engagement program has meant parents are increasingly comfortable with coming to the school with their children, dropping them off, collecting them and getting involved in activities.
These are just some of the way we seek to support families in some of the most challenged communities in our region. For more information regarding Mercy Works go to http://mercyworks.org.au/
Messages to: Mercy Works