Welcome to ISMAPNG's Calendar of Upcoming Events, where you can find a diverse range of events from ISMAPNG, and other reputable providers, which nurture our one mercy mission.
If you would like to contribute an event to this calendar please CLICK HERE.
For questions or troubleshooting please email eventscalendar@ismapng.org.au

Inherent Dignity Webinar – Session 2
May 24, 2019 @ 9:00 am

-

10:00 am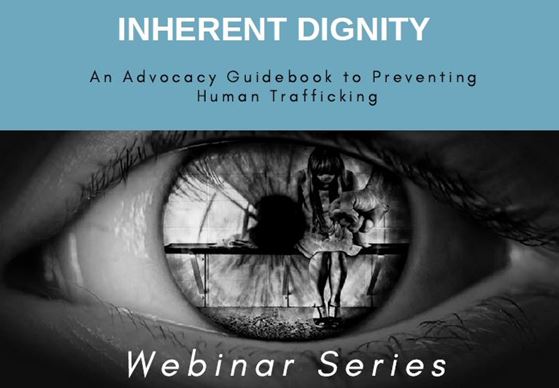 We invite you all to participate in Mercy Global Action's "Inherent Dignity Webinar Series!"   The three Inherent Dignity webinar sessions aim to actively engage participants with the major themes covered in Mercy International Association's publication titled, Inherent Dignity, an advocacy guidebook to preventing human trafficking for the purpose of sexual exploitation and realizing the human rights of women and girls throughout their lives
The "Inherent Dignity Webinar Series" aims to engage participants with the major learnings of this guidebook and address the following questions:
What is the human-rights based approach to preventing trafficking for the purpose of sexual exploitation?
Why is it important to listen to survivors and ensure their participation in the work of prevention?
What are governments' legal obligations to preventing trafficking?
What can governments, organizations, and individuals do to prevent trafficking?
Session Two:  Governments' Obligations to Prevent Trafficking
Presenters: AMANDA LYONS J.D. Exec. Di r . of the Human Rights Center & Lecturer in Law at the University of Minnesota Law School and editor of Inherent Dignity  and  ANGELA REED RSM PHD – Coordinator of Mercy Global Action, anti -trafficking advocate and co author of Inherent Dignity.
MODERATOR: Marian Gardner , Mercy Global Action – intern  inherent-dignity-webinar-session-two
24 May 2019   9:00AM – 10:00AM  [NYC time]