Welcome to ISMAPNG's Calendar of Upcoming Events, where you can find a diverse range of events from ISMAPNG, and other reputable providers, which nurture our one mercy mission.
If you would like to contribute an event to this calendar please CLICK HERE.
For questions or troubleshooting please email eventscalendar@ismapng.org.au

Human Rights and Climate Change Conference
October 11, 2019
$50.00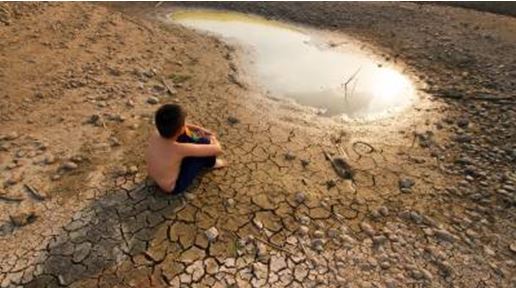 "In the world we dream of, all are welcome, all belong."
Friends of the Earth Climate Frontlines, The University of Queensland's Human Rights Consortium, the Pacific Islands Council of Queensland and Pacific Climate Warriors 350 invite you to be part of our one-day human rights and climate change conference.
This one-day event will bring together speakers from across Australia and the Pacific to identify the specific human rights, including Indigenous rights, challenged by the climate crisis. It will also create a forum for strategic alliance building across NGOs, researchers and community organisations to support on-going rights based climate campaigning, research and education.
Friday, 11 October 2019 from 8:45 am to 8:30 pm (AEST).    We'd like to welcome you to join us for this event.
Our conference will include key note addresses from Dr Anne Poelina – Nyikina Warrwa Traditional Custodian from the Mardoowarra, Tony McAvoy SC – Australia's first Indigenous Senior Counsel, and Genevieve Jiva, coordinator Pacific Islands Climate Action Network.
It will also include panel sessions and round table discussions on:
the right to a healthy environment: what's under threat?
displacement, migration and re-settlement
opportunities for climate litigation
youth and climate change
community leadership and involvement in planning for climate change
gender, rights and climate change
To register, please visit: https://www.eventbrite.com.au/e/human-rights-and-climate-change-1-day-conference-tickets-69966942007
And for more information on the conference, including confirmed speakers and themes (which we will update regularly over the coming weeks) please visit https://gci.uq.edu.au/events/human-rights-and-climate-change-one-day-conference
There are limited places for this event, please register early to avoid disappointment.
Cost: $50 waged, $20 low income/students and free for concession card holders.
Venue:
Global Change Institute
Building No. 20
Level 2, Atrium
St Lucia, QLD 4072
Contact: Professor Kristen Lyons. School of Social Science, University of Queensland, St Lucia, Qld. Australia. 4072.   +61 7 336 52020
https://kristenlyons.academia.edu