Welcome to ISMAPNG's Calendar of Upcoming Events, where you can find a diverse range of events from ISMAPNG, and other reputable providers, which nurture our one mercy mission.
If you would like to contribute an event to this calendar please CLICK HERE.
For questions or troubleshooting please email eventscalendar@ismapng.org.au

Council of Australian Catholic Women Colloquium 2019
February 22, 2019 @ 8:00 am

-

5:00 pm

$430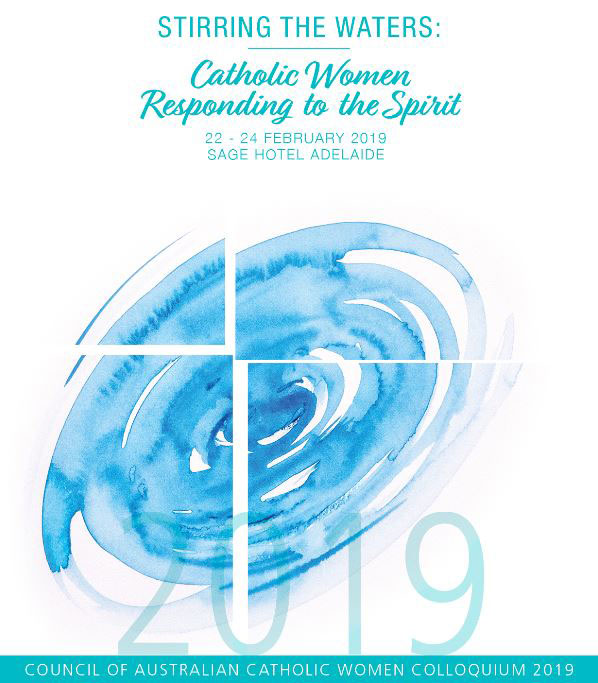 Stirring the Waters: Catholic Women responding to the Spirit creates the opportunity for theological reflection on what the Spirit is saying to the Australian Church at this time.
The colloquium which runs from Friday 22 evening through to lunchtime Sunday 24 February, engages deeply with the underlying framework of the Plenary 2020 and explores how to create a Church that is:
inclusive and synodal,
missionary and merciful,
prayerful and discerning
The session on Friday evening marks the opening of the colloquium and invites reflection of the twentieth anniversary of the major research report Woman and Man: One in Christ Jesus.
Saturday opens with a keynote on the broader theme of an inclusive and synodal church, which is followed by a choice of four workshop from which delegates choose one to attend. Each workshop which runs for an hour will include input and ample opportunity to ask questions and for discussion. The presenters for this set of workshops will focus on different aspects of women and leadership in the church. Saturday afternoon which focuses on a missionary and merciful church has a similar structure. The presenters for this set of workshops will share their personal stories of having lived in the margins, and their experience of Church.
The Vigil Mass on Saturday evening will be at the Cathedral where we will celebrate with the local community. An optional conference dinner follows at the conference venue.
Sunday provides an opportunity for experiencing and learning about prayer and discernment in the Plenary process. Three members of the Plenary 2020 Executive Committee will lead the panel discussion on a prayerful and discerning church, followed an opportunity for conference delegates to actively contribute to Plenary Council 2020, led by Ms. Lana Turvey Collins, the Plenary Facilitator.
Open to – General Public
For more information telephone (02) 6201 9864.