Welcome to ISMAPNG's Calendar of Upcoming Events, where you can find a diverse range of events from ISMAPNG, and other reputable providers, which nurture our one mercy mission.
If you would like to contribute an event to this calendar please CLICK HERE.
For questions or troubleshooting please email eventscalendar@ismapng.org.au

Caring for our Common Home Parish Forum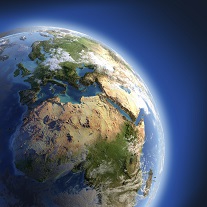 Taking place in the 'Season of Creation', this forum is part of an ongoing series to assist parish communities to respond to Pope Francis' call to take better care of our common home and the poor.
On 15 September 2018, a similar parish forum titled Pope Francis' Laudato Si': Transforming Communities was held. At this forum, Christine Kennedy, Sr Caroline Vaitkunas rsm and Robyn Humphery from Endeavour Hills, Elwood and St Kilda West and Cheltenham parishes told of their parish initiatives responding to the encyclical, what had been learned, and future activities. Common features of the presentations included providing information to parishes and communities, interacting with local school students, liturgical responses, a growing and broader awareness of the need to care for the environment, and uplifting and deepening personal experiences of everyone taking part.
While planning for the 2019 forum is still at an early stage, it is envisaged that the program will be similar to the 2018 program.
PLEASE NOTE: for up-to-date information about the 2019 forum, including start and finish times, please visit the website below.