Welcome to ISMAPNG's Calendar of Upcoming Events, where you can find a diverse range of events from ISMAPNG, and other reputable providers, which nurture our one mercy mission.
If you would like to contribute an event to this calendar please CLICK HERE.
For questions or troubleshooting please email eventscalendar@ismapng.org.au

"And You Sister, What Do You Say?"
October 3, 2019 @ 7:30 pm

-

11:30 pm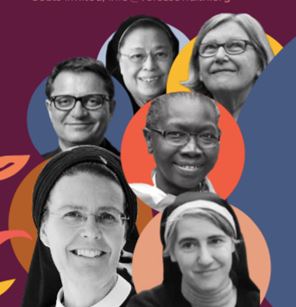 Live streaming from Rome Italy.
Religious sisters are constantly standing at the frontiers of change. We need to listen to their ideas for change now more than ever…
Agenda
Part 1:
* Opening Sister Simone Campbell, SSS
 "Women Religious – it's time to take a stand"
* Sister Irene Gassmann, OSB and Bishop Felix Gmür in dialogue
"First step to equality – Switzerland leading the way" 
* Sister Anne Beatrice Faye, CIC
"The potential of women for building a just, peaceful, reconciled Africa" 
* Sister Mary John Mananzan, OSB
"Religious women fighting for equality and empowerment of women in the Church and society – a Philppine experience"
Part 2:
* Doris Wagner
"Shaping a new vision for the Church"
* Sister Chris Burke, IBVM 
"It's our responsibility too – Catholics cannot wait any longer"
* Sister Shalini Mulackal, PBVM
"Breaking out – how the Church legitimises a culture of obedience and submissiveness"
* Sister Madeleine Fredell, OP
"Are there limits to speaking with parrhesia?"
* Sister Teresa Forcades, OSB
"What is the problem with feminisim in our Church?"
Not in Rome ? You're in luck ! We are live streaming this event.
CET – 11.30AM
EST – 5.30AM
IST – 15.00PM
AEST – 19.30PM
This event is ONLINE only       To register for this event, please contact:  info@voicesoffaith.org