Archived News Item
Eugene Lynch Retires After 30 Years
November 30, 2020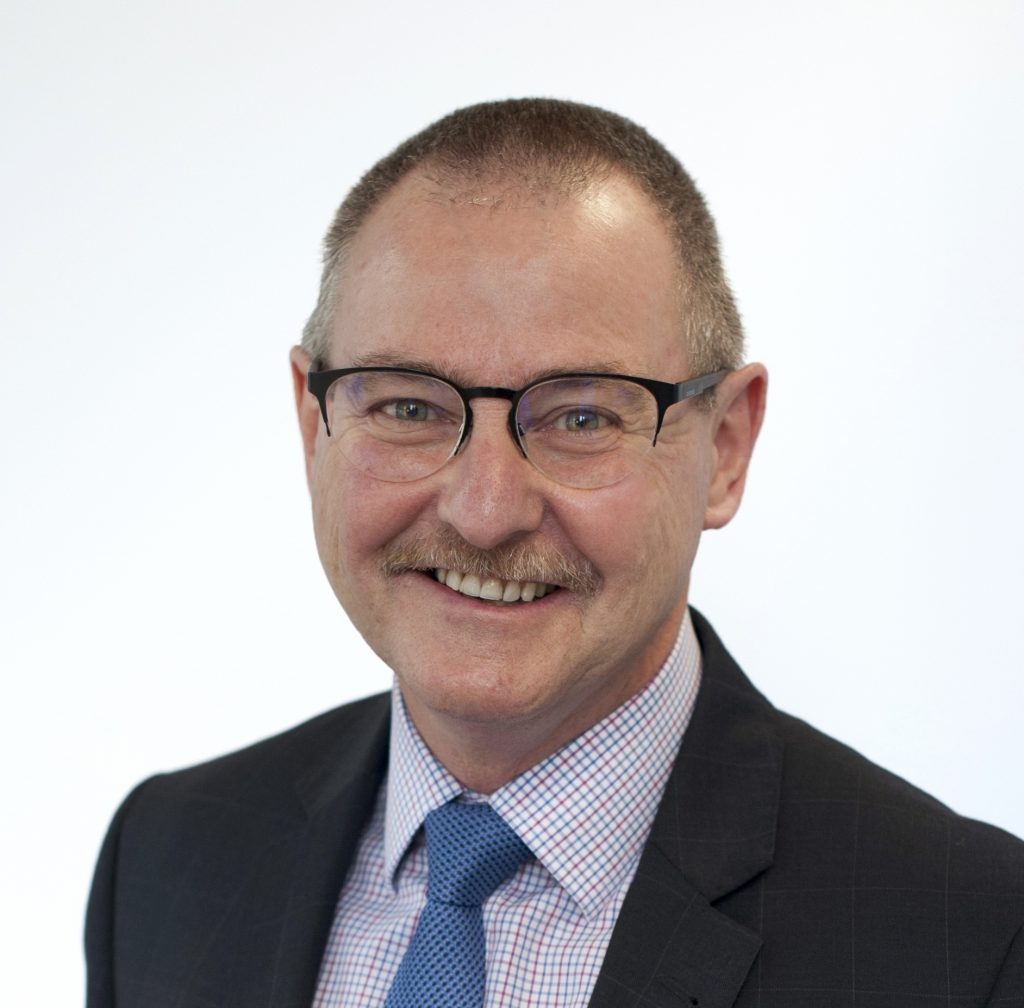 After more than 30 years of working in Mercy Education, this month Eugene Lynch will retire. He carries with him an overwhelming sentiment of gratitude and appreciation.
Eugene, who is currently the Executive Officer of Mercy Education, previously held the position of Executive Officer of two forerunner organisations, the Mercy Secondary Education Council and Mercy Secondary Education Inc.  Eugene also filled senior positions at Mount Lilydale Mercy College and St Joseph's College Mildura.
"I finish this time with an overwhelming sentiment of appreciation and gratitude. It has been such a privilege to work with the Sisters of Mercy, as they have always fostered such a wonderful sense of belonging and partnership between lay and religious.
"I am also grateful to all of the Congregation and Institute leaders I have worked with, the Chairs and Boards of Mercy Education, the Principals and leaders of our schools, the staff of Mercy Education, colleagues at the Institute and more generally across Catholic education," Eugene said.
While there have been many changes over the past 30 years, one of the most significant came with the formation of the Institute in 2011.
"This meant that we went from seven schools in one state to 12 schools across three states with the addition of South Australia and Western Australia.
"It was a sheer delight to get to know the Principals and staff in South Australia and Western Australia. It reinforced to me that Mercy schools have the same essential spirit regardless of where they are located," he said. 
The formation of the Institute meant that Eugene went from being the only full time staff member from 1997-2012,  to now being a member of more than eight staff in the Mercy Education Alphington office.
"Since I started in 1997, governance has become a much greater part of the role of Mercy Education. It was always well managed in the past by Congregation Leaders and Councils but is now a much more active governance environment involving religious and lay" said Eugene.
Eugene says some of the achievements for which he is most proud include the creation of networks and structures for principals, deputy principals, business managers and  faith and mission leaders within the Mercy colleges that are part of Mercy Education.
"Bringing all of the Mercy schools together has been so important and valued.
"In addition to their Catholicity, Mercy brings another common layer and we have done a lot of work to foster a sense of unity," he said.
"One example of this is the work I did with Carmel Crawford (formerly ISMAPNG Mercy Ethos Coordinator) in identifying six Mercy Education values and promulgating them across our schools.
"Prior to embarking on this process, Carmel did a survey and found that there were 35 different values across all the Mercy ministries!
"From the 35 we chose six and to this day we continue to use these values as pillars for decision making, policy development and to guide the way Mercy schools operate," Eugene said.
When asked what he intends to do when he retires, Eugene  jokingly answered, 'whatever I like!'.
"My wife and I enjoy travelling, so we intend to do some travelling domestically.
"We have also just recently become grandparents so we look forward to spending time with our children and grandchildren".
"My golf handicap needs some work, so I look forward to working on that!".
Congratulations Eugene on your retirement and thank you for your immense contribution to Mercy Education in Australia.
Early next year, Mercy Education will welcome Brenda Keenan to the position of Head of Mission and Education. Brenda's impressive career has included being the Director of Catholic Education in the Port Pirie Diocese.
Messages to: eugene.lynch@mercy.edu.au