Archived News Item
Erina achieves dreams at the Olympics
June 29, 2018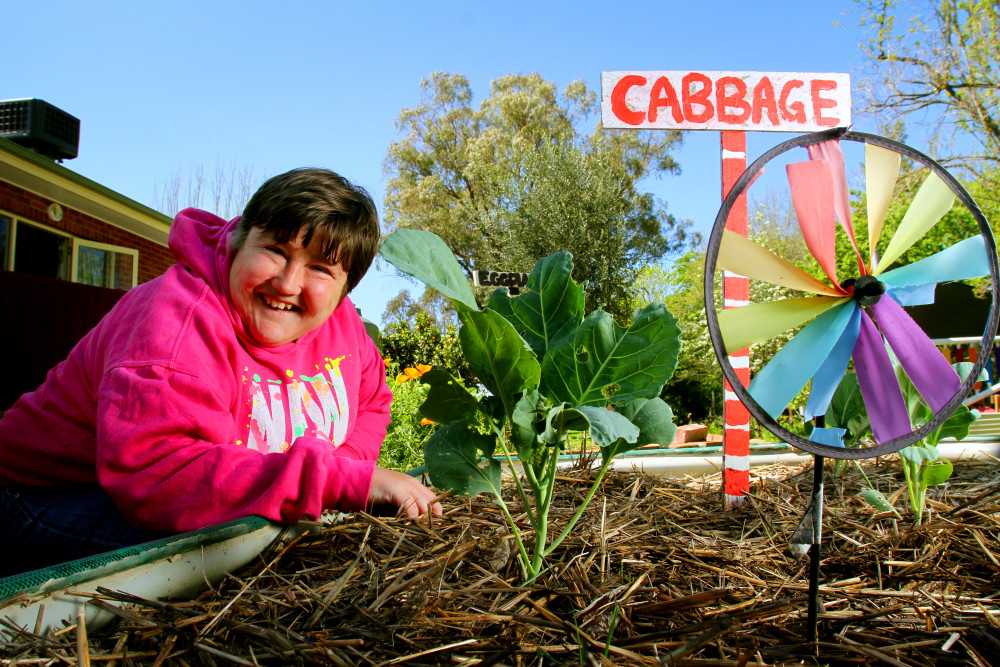 Erina has been supported by Mercy Connect since she was eight years old. She is now 31 years old and very much part of the backbone of Mercy Connect and who they are.
The year marks a very special achievement for Erina, having been selected to represent the Ovens & Murray in the Special Olympics; which was held in Adelaide in April.
Erina, alongside five team mates from the Ovens & Murray team, made her way to Adelaide to compete in the Olympics, which saw over 1,000 athletes compete in 11 different sports.
The opening ceremony was held at the Titanium Security Arena in Findon, Adelaide, where Erina and the local team had the opportunity to walk into the stadium to the cheers of their supporters.
This was Erina's first time attending the Special Olympics, where she competed in Bocce and came home with not one but three bronze medals!
"My favourite part of the Olympics was winning the medals and walking along the beach in Adelaide" said Erina.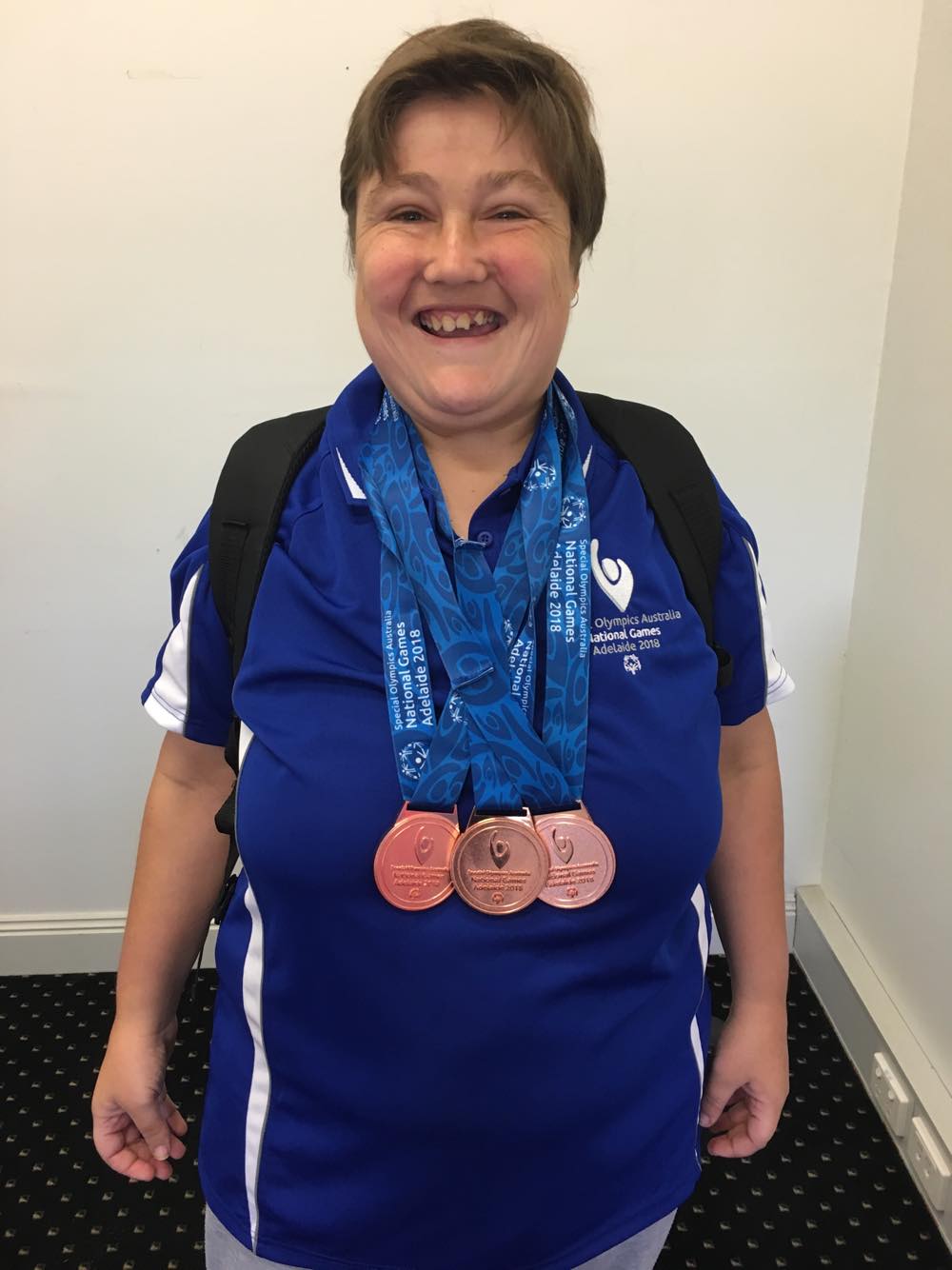 Just like the Olympic and Commonwealth games, the Special Olympics is run every four years. It is an opportunity for athletes with intellectual disability, from all over Australia, to demonstrate their skills and sportsmanship at the games.
The 2022 games will be held in Albury/Wodonga. Erina can't wait to represent Bocce in her home town and see her family, friends and Mercy Connect there supporting her and the Ovens & Murray team.
Erina is a Mercy Connect Outreach participant who lives independently, in her own apartment, but still has occasional support from Mercy Connect.
Erina is also a keen participant of Mercy Connect Day Programs, undertaking a number of activities like working in the café and the art program.
Her favourite thing to do is work in the Bottlebrush Cafe. The Bottlebrush Cafe is an on-site cafe that opened in early 2017 and is run by participants, supported by staff. The cafe is open on a Wednesday and Thursday at the Head Office of Mercy Connect in Thurgoona. Erina enjoys working in the cafe because of the people she gets to work with and also the opportunity to make a range of food dishes; particularly learning to make healthy fresh food.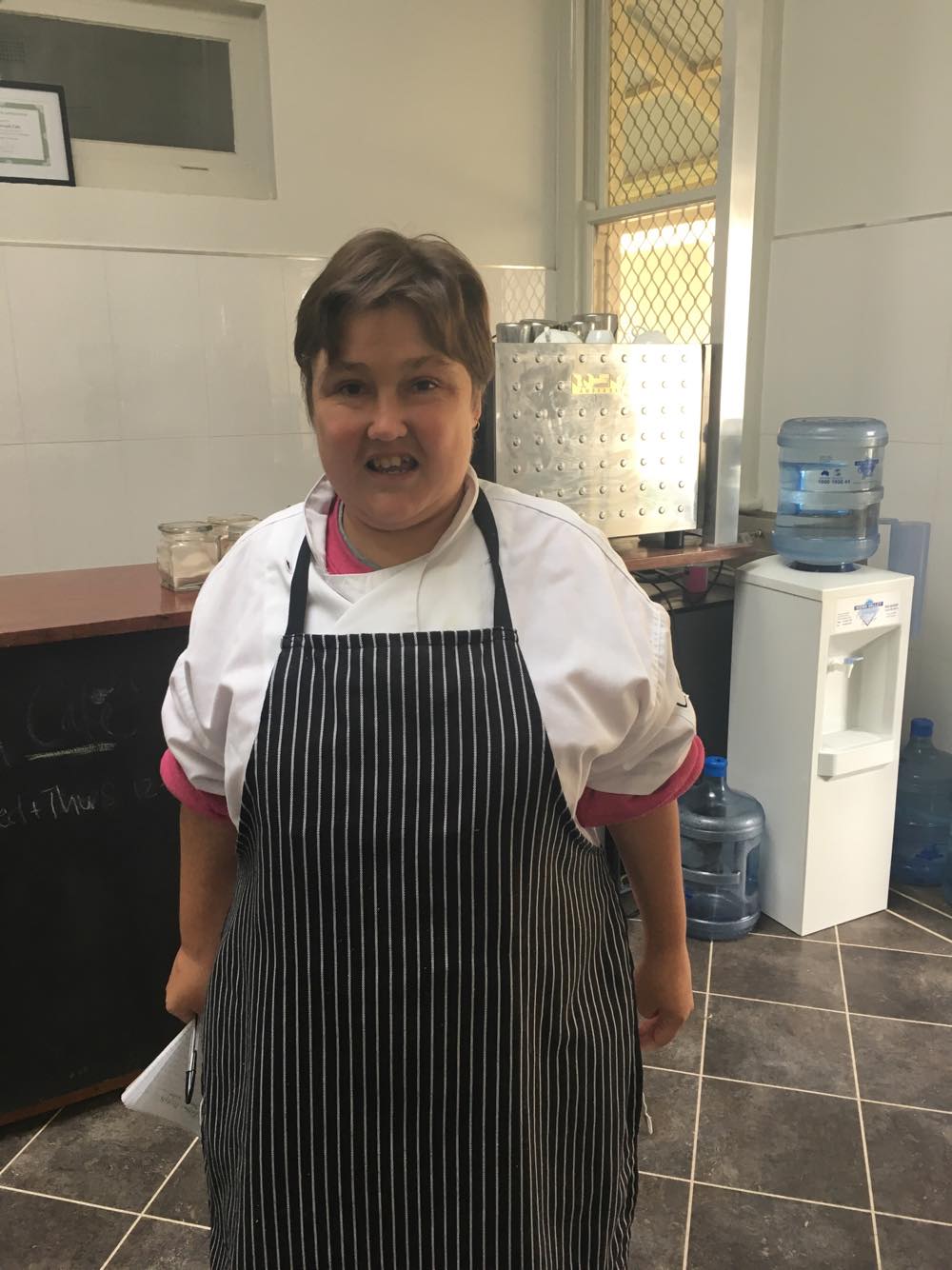 On a Tuesday, Erina participates in the Art Program, which sees the group create different artworks using a range of different mediums and methods. They also have the opportunity to visit local art museums, such as Murray Arts Museum Albury, to develop more knowledge and understand what they have been learning in the group.
In the 23 years that Erina has been a part of Mercy Connect, she has learned and developed many skills that will assist her in everyday life. For Erina, the skills she has learnt in the past two years in the Bottlebrush Café kitchen (including coffee making on the professional barista coffee machine) have been most beneficial and enjoyable.
When asked about why she has enjoyed being a part of Mercy Connect for so long, her response was simple "I love Mercy Connect, not only because of the activities I do but because of the staff. They are nice and they are good to chat to and they support you in what you do".
One of Erina's most loved staff members is Helen. Helen spent 8 years supporting Erina in undertaking a range of activities and developing a number of skills in that time. Erina and Helen's favourite activity was gardening at Mercy Connects Day Program outlet, Catherine's Corner in Lavington. Erina loved spending time doing this with Helen and chatting away talking about TV shows – including Erina's favourite, Home and Away. Though Helen no longer supports Erina directly, it is obvious the positive effect that Helen's support to Erina has given her in her everyday life.
Messages to: Jasmine Cappellari, Mercy Connect