Archived News Item
Emma Llewellyn's First Profession
February 5, 2020
On January 18, on a gentle day in Ballarat, Emma Llewellyn professed her first vows during the Eucharist celebrated by good friend and pastor of local sisters, Emeritus Bishop Peter Connors.
Emma's immediate family, a few friends and associates and a large number of sisters from throughout the Institute attended. It was indeed a heart-warming occasion.
Many sisters contributed to the celebration by taking on various roles, from proclaiming the scriptures to being part of the sisters' choir and musical accompaniment. Emma's parents, Stephen & Maureen Llewellyn presented the gifts in the offertory procession.
As part of the Rite of Profession, the Director of Initial Formation, Madeline Duckett RSM called Emma to declare her intent.
"Emma, what do you ask of God and the Church?," Madeline said.
"I ask for God's merciful love and to share fully in the life of this religious community of the Sisters of Mercy," Emma enthusiastically responded.
Following a period of examination, Institute Leader Eveline Crotty RSM received Emma's vows:
 God of all Mercy, in the name of Jesus Christ, by the grace of the Holy Spirit, and under the special care of Mary, the Mother of Mercy, I, Emma Jane Llewellyn, in the presence of Sister Eveline Crotty vow to you for three years chastity, poverty, obedience and apostolic service through the works of mercy according to the Constitutions of the Institute of Sisters of Mercy of Australia and Papua New Guinea on this 18th day of January 2020 at St. Alipius' Church, Ballarat East, Victoria.
Veronica Lawson RSM then delivered a reflection in which she said few people in these times choose the path that Emma has chosen.
"We thank God that some do. And we thank God for Emma's decision to continue along the path of Mercy in her quest for the living God.
"Emma learned mercy in a loving family. She has learned a particular refraction of God's mercy in her Mercy schooling and in her Mercy communities. Her profession calls us all to hear the cry of the earth and the cry of the poor with the compassion and loving kindness that is mercy," Veronica said.
At the conclusion of the Eucharist, Emma thanked those gathered for the gift of their presence as she celebrated her vowed commitment as a Sister of Mercy.
"I feel very grateful, humbled and blessed.
"Thank you to each of you for giving of your time and resources to be here today, especially since many of you have travelled from all over, including Western Australia, South Australia, Queensland, New South Wales and different parts of Victoria, especially in the midst of the devastating drought and bushfires. I am really touched by your show of support, well wishes and prayers. Thank you also to all those who have been with us in spirit and prayer, especially our Sisters of Mercy in care and elsewhere," Emma said.
Emma also expressed gratitude to all of those sisters and others who had in some way contributed to her journey to her First Profession and in ensuring that it was such a beautiful celebration.
"Thank you to each one of you for your love, support, guidance and prayer. Let's continue to journey together and share in this commitment to mercy for the good of our world – and "enjoy a good cup of tea" and some cake while we're at it!," Emma said.
Emma has now joined Community South A in Perth and last week commenced her teaching ministry at Aranmore Catholic College.
Some of those in attendance at the celebration recognised the significance of Emma being professed in January. In the same month in 1846, Ursula Frayne and the first Sisters of Mercy arrived in Western Australia, before heading to Victoria in 1857. With Emma now undertaking her first ministry as a Sister of Mercy in Western Australia, having come from Victoria, it could be seen as 'completing the circle'.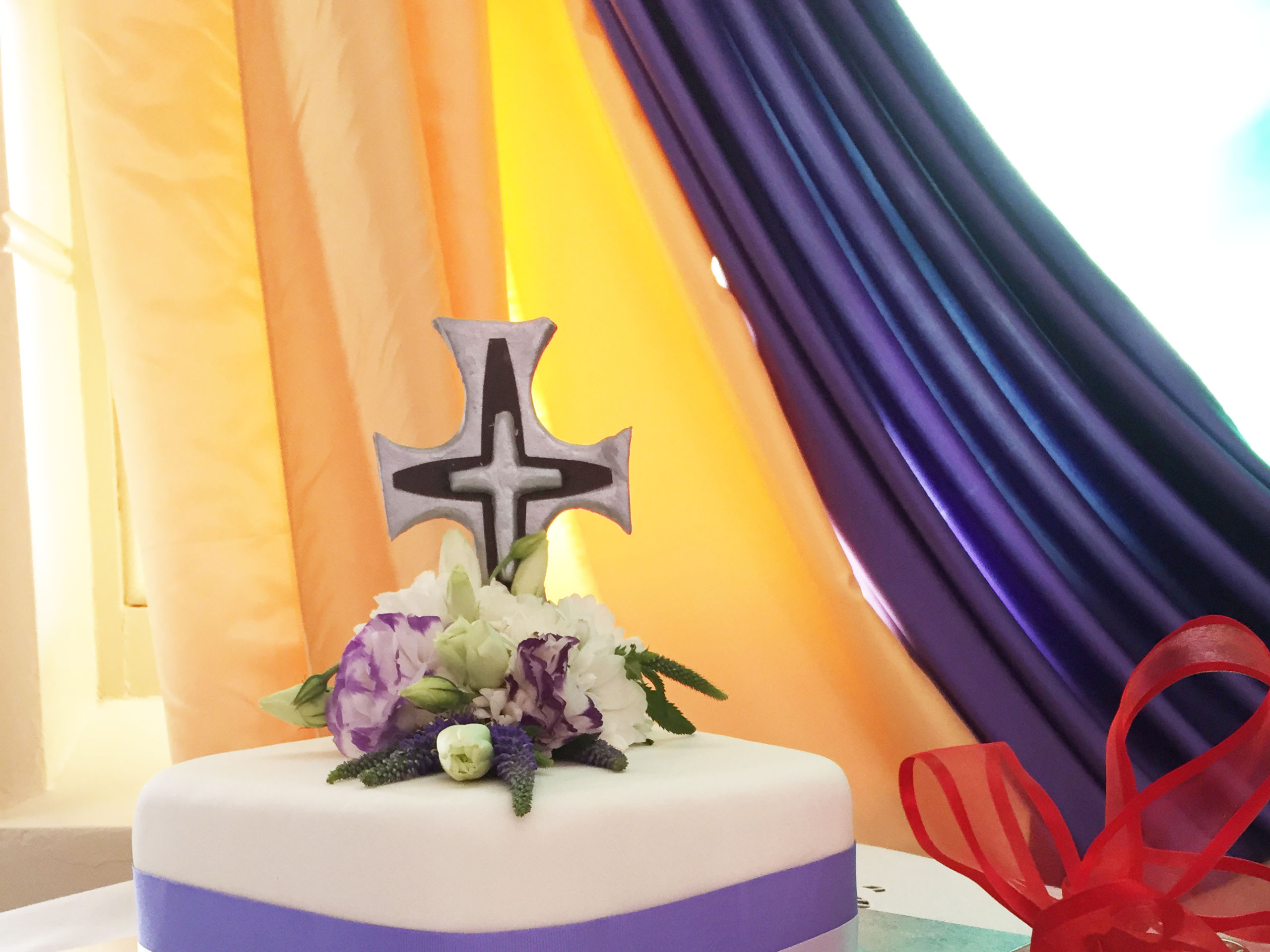 .