Archived News Item
EDUCATION – THE SINGLE BEST INVESTMENT
November 8, 2016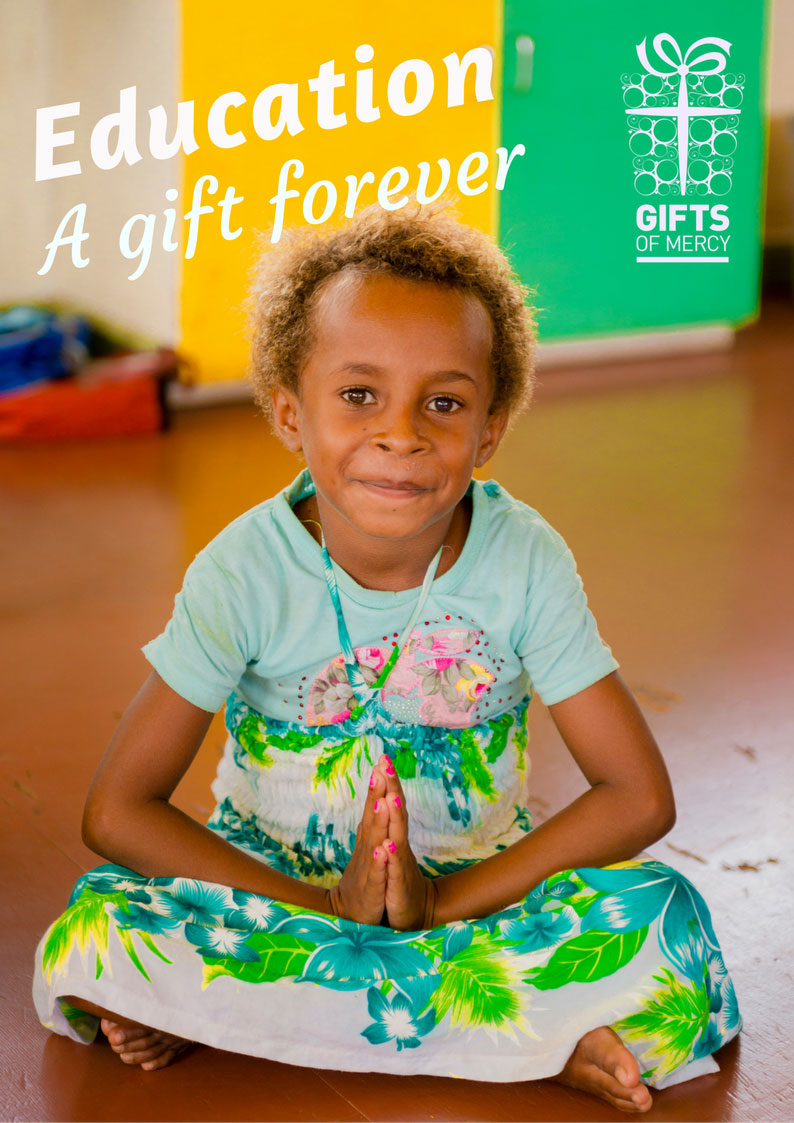 8 November 2016
Nelson Mandela once said, "Education is the most powerful weapon we can use to change the world". Nonetheless, in most developing countries, education budgets fall short of requirements. Similarly, not a lot of emphasis is put on early childhood education which lays the foundation for the success of future learning. Worldwide, fifty percent of children aged 3-5 yrs do not go to pre-school or kindergarten while one in four children under the age of five suffers from malnutrition. This in turn can lead to developmental disorders which then diminishes their chances of a good education.
Mercy Works is a strong advocate for education. With no country having ever achieved rapid and continuous economic growth without at least a 40% literacy rate, Mercy Works is tirelessly working to improve access to quality education in the communities it works with.
Through its Mercy Access and Mercy Connect volunteer projects across Australia, Mercy Works trains mentors to help improve the literacy and numeracy skills of students from an Indigenous and Asylum Seeker/Refugee background respectively. Furthermore, it supports two early childhood projects in Alice Springs and Bathurst Island which promote nutrition, reading and social development for Indigenous pre-schoolers.
In Timor-Leste, a country whose schools and education system were destroyed during its 24-year struggle for independence and where education outcomes remain poor across the entire nation, Mercy Works has built seven preschools and refurbished several more. It also supports Montessori training programs and capacity building for teachers.
A significant number of education-related projects also run in Papua New Guinea where a large number of remote communities and poor infrastructure make access to education difficult. Several dormitories have been built and upgraded in Wewak and Kiunga, a low-fee child care centre has been established in Kiunga, tertiary scholarships have been granted to students in remote regions across the country and teacher training programs operate in Wewak and Port Moresby – just to name a few.
If the education system is to keep pace with the rapid growth in the number of school-age children in countries such as Papua New Guinea and Timor-Leste, investment will have to be substantially higher and this can be difficult for these respective governments. Mercy Works, with the help of its generous donors and supporters, will continue to invest in education.
You can support Mercy Works' education programs by buying a Gift of Mercy card. Ideal as an alternative gift for any occasion – from Christmas and birthdays to anniversaries, christening and weddings, or simply to say 'thank you', Gift of Mercy cards are perfect for the person who has everything. By buying one of these cards, you will be donating to Mercy Works' vital projects on behalf of a loved one. You will receive a beautifully printed card to give to your recipient, explaining what a great difference your gift will make. As one of the striking designs depict, 'Education is a gift forever'.
There are 8 designs to choose from and all Gifts of Mercy cards are fully tax-deductible.
Messages to: Mercy Works