Archived News Item
Early Days of Diocese and Mercy
May 27, 2014
"History is not something we leave in the past. We carry it with us every day." Old things…old buildings….people of the past….what do they really have to say to us today? Why do I spend my time and energy on them?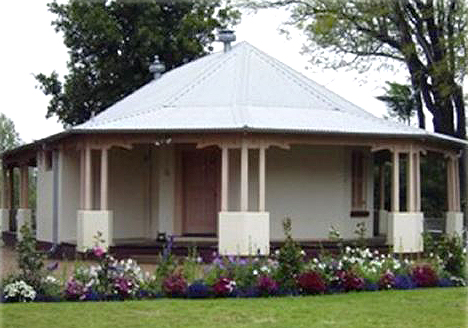 My focus recently has been on the little cottage that has stood in the front garden of the Convent in Singleton for almost 160 years. It is small, pretty, quite unique and, for an Australian town, so very old. Money, including a substantial NSW State Heritage Grant, has recently been spent on the restoration of its deep "cellar", the original kitchen, ("Of course he kept his wine down there" is the inevitable visitor comment) and into painting and smartening it up all over till it shines again. What can it possibly say to me, to us, as Catholics today that we value it so much?
I knew this cottage was the home of the early priests for almost twenty years and then a Convent for the first Hunter Valley Sisters of Mercy for about the same time. I also knew it was built by "Father Rigney" as his first presbytery. The parish was just three years old when he arrived and almost immediately he had called a public meeting to see how the finances might be arranged to support his building plans – such a Catholic thing! Then I learnt by chance that Fr Rigney was buried in the oldest Catholic cemetery in Australia on the corner of Church Street and Pennant Hills Road Parramatta and not just in the cemetery grounds but in the small, select little Chapel among the gum trees along with just a few other pioneer priests. I began to wonder just who this Father Rigney was.
So I went digging – not literally! – into the life of this priest who had laid the foundations of the Church in what was known as St Patrick's Plains and left a memorial in stone. I quickly found that around this memory sprang up a whole story that now inspires me with its depth and strength, its beauty and quaintness that reflect the attributes of the sturdy little cottage.
His name was John. As a 23 year old seminarian about to be ordained he answered a call to the life of a missionary in the wilds of Australia, and after ordination sailed with seven companion priests in their specially commissioned barque "Cecilia" for 144 days from Ireland to Sydney. There were only nine priests in the whole of New South Wales before these "men of '38" arrived to help. They came to support the Catholic people – to baptise, marry, bury, celebrate Mass, hear confessions and anoint the sick – and to build up the Catholic Church, to dig the foundations strong and deep, so that the message of Jesus and the "faith of our fathers" would resound through the generations to come.
John Rigney was a tall, strong, gifted gentleman, an excellent horseman, a leader, a builder, an apostle. His ministry in what were largely vast undeveloped areas of bush reads like an early travelogue. He pioneered the Illawarra for seven years from a base in Wollongong; then was appointed to the mission to convicts on Norfolk Island, but only got as far as Hobart when the Island penal colony was closed. Then followed appointment to Port and the Macleay, and on to Patrick's Plains (Singleton) where he laboured for nine years. His nearest neighbour to the north in those years was Fr Hanly in Moreton Bay. Father Hanly and he then exchanged places, but he was made the first Dean of Brisbane. Camden, Balmain and Sydney followed. While In Sydney he was appointed Archdeacon and was responsible for overseeing the building of St Mary's Cathedral. After home visit to Ireland and Rome he was made a Monsignor and Parish Priest of Parramatta where he ministered for fifteen years, finally at age seventy-five requesting "retirement" to Prospect. Retirement still involved "discharging parochial duties" and a new church for Blacktown!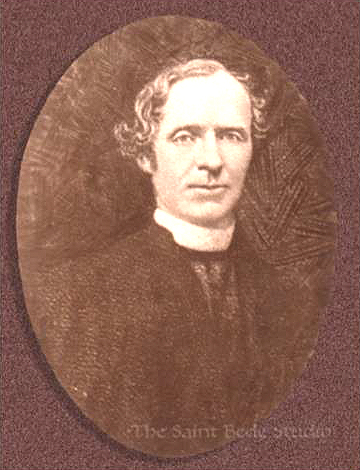 Wherever he went two things stand out in the record of his ministry – the provision of a church for the community (I've not yet identified the 13 he is said to have built) and his concern for aboriginal people and convicts.
Dean Rigney was the oldest priest in Australia when he died aged 89 in 1903, revered and loved. He was a man of his times. Cardinal Moran in his panegyric said of him "Wherever he laboured… he was always a true priest." I am happy to have met him. We need the Papa Francescos of the present, but let's not forget the Dean Rigneys of the past who also can give us strong messages of hope and confidence as a Church.
On Saturday 26th April, as part of the National Trust Heritage Festival, whose theme this year is "Journey", there will be, in the cottage he built, an exhibition focussing on the journeys of this pioneer priest. We will honour his memory and in remembering him we will honour the memory and journeys of the many wonderful priests who have ministered and continue to minister in our Diocese.
Refer www.sacredspaces.org for more information or phone 6572 2398.
Messages: Monica Sinclair – Director of Heritage Singleton Convent.