Archived News Item
Dreaming of a Waste-Free Christmas
December 19, 2017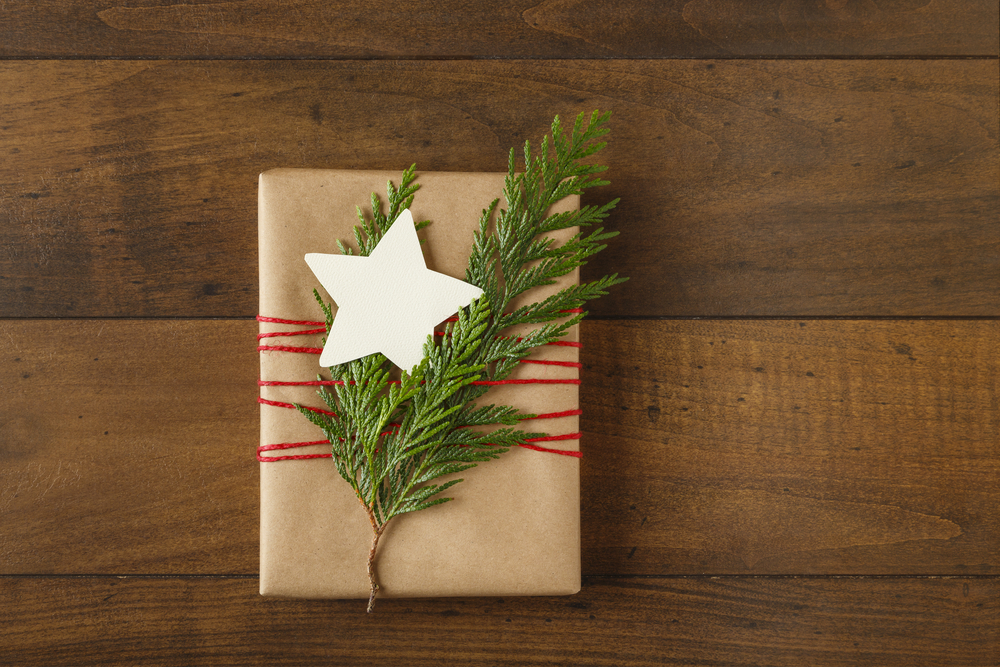 Sustainable Living Policy Area: Waste
Does the thought of all the waste involved in celebrating Christmas horrify you? As we think about giving Christmas gifts we are often mindful of those less fortunate than we are – but what would it look like to give a Christmas gift to planet Earth? As Pope Francis writes, "The earth itself is "among the most maltreated and abandoned of our poor" (Laudato Si' 2). 
At a time of giving and feasting in our 'throwaway culture', waste can really diminish the joy of the season, so we've put together a few ideas that may help work towards a waste-free, joy-filled Christmas!
Trees
Have a go at making a tree from branches or found objects. If you really want a live tree, consider natives such as She Oak or Wollemi Pine, which are great in pots and can be used for years to come. Decorate with homemade trinkets or recycled goods.
Wrapping
Every year we throw away enough wrapping to go around the equator nine times! And most of the wrapping paper available is non-recyclable. This year, try to find recyclable or eco-friendly wrapping paper, use up old newspapers (you could even paint onto them), or consider waste-free wrapping options, such as reusable cloths like old scarves, vintage hankies or retro tea towels and table cloths.
Food
The supermarket aisles at this time of year can be jam-packed with imported and often preservative-laden foods. In the mad rush to set a bountiful table, it can be tempting and convenient to buy whatever looks festive. Just keep in mind that most of us over-cater at Christmas and the food waste can be colossal come Boxing Day. In an effort to significantly reduce our overall food waste, we need to make sure we are extra mindful when planning our menus. Instead of chucking out your left overs freeze for later use or get creative and turn them into something else.
Remember to keep fruit and vegetable choices seasonal and Australian. If you are serving meat and seafood do a little research and choose ethically and sustainably. The Sustainable Seafood Guide is a good place to start for seafood and you can look for local suppliers similar to Feather & Bone. Also try to make, instead of buy – you will never buy a fruit mince pie as delicious as the one you make! And if you start your preserving now, you can have pickled cherries, mustard fruits and relishes ready for the table.
Gifts
Food is a great gift; it is always appreciated and never gets dumped at the charity store a few months later. Make a batch of pickles, kimchi, or cordial and give them to your loved ones. They will have a lot more meaning than another scented candle!
Choose pre-loved or vintage gifts from markets, op-shops, www.etsy.com/au/ or garage sales!
If you're out of time for making gifts this year, then don't forget to shop small! Get out of the big department stores and head to your local shops to help the small businesses in your neighbourhood. Buy handmade and local products.  When you buy items made on a small scale, chances are you are supporting fair wages and low-impact production.
Rahamim Ecology Centre will be closed from 23 December 2017 to 2 January 2018, inclusive.
The staff and volunteers would like to take this opportunity to wish you
a peaceful and happy Christmas and New Year.
"Let ours be a time remembered for the awakening of a new reverence for life, the firm resolve to achieve sustainability, the quickening of the struggle for justice and peace, and the joyful celebration of life".
(Earth Charter, The Hague (29 June 2000), as quoted in Laudato Si', #148)
Messages to: Ellen Geraghty, Rahamim Ecology Centre