Archived News Item
Delivering Healthy Outcomes
October 28, 2014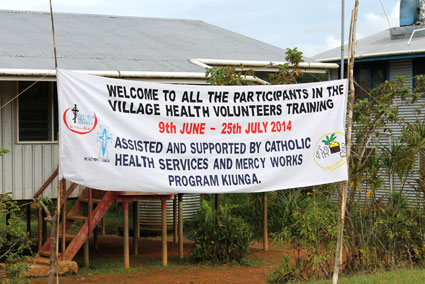 Pregnancy and Infant Loss Remembrance Day, 15 October is a day of remembrance for pregnancy loss and infant death. The day is observed with remembrance ceremonies and candle-lighting vigils, concluding with the International Wave of Light, a worldwide lighting of candles at 7.00pm.
Giving birth anywhere in the world is a challenging time for women. Achieving it in a remote village with professional medical help hours away is even more so. In 2008 Mercy Works Kiunga began a project to train women to act as Voluntary Birth Attendants (VBAs) from villages around Kiunga Western Province Papua New Guinea. Forty-five attendants were trained initially over a two-year period. The women were selected by leaders in the community and came from 21 villages and were all linked to one of 5 health centres for ongoing supervision and to keep them supplied with birthing kits.
The attendants often travel for miles to assist pregnant women, nearly always on foot along terrible roads, across streams and up and down mountains and more than often at night. Mercy Works tries to make sure that they all have strong torches to help light their way. The work of the attendants varies. From performing deliveries, promoting healthy pregnancies, immunization, family planning, identifying high risk women and encouraging expectant mothers to go where professional nurses can assist with the birth. These Village Birth Attendants have been an outstanding success. As part of our Village Health Program Mercy Works has continued to strengthen the capacity of the VBAs and has trained 8 nurses to be certified Trainers for the extended Village Health Program.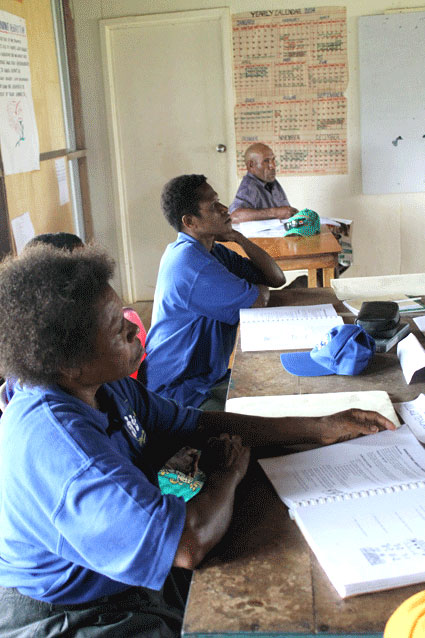 In June of this year, with our partner, Catholic Health Services, the first training for Village Health Volunteers (VHVs) took place in Tarakbits, a 90-minute drive by road followed by a three-hour dinghy trip up a mountain river. The village health training is scheduled to take 6 weeks. The training modules include: Being a Better Volunteer, Self-Help Care, Looking after the environment, Safe Motherhood and Healthy Babies. This has proved a wonderful initiative which can only add strength to the programs in place.
For more information regarding Mercy Works go to http://mercyworks.org.au/
Messages to: Ailsa Mackinnon rsm