Archived News Item
Damascus student shows creativity to publish children's book
August 29, 2018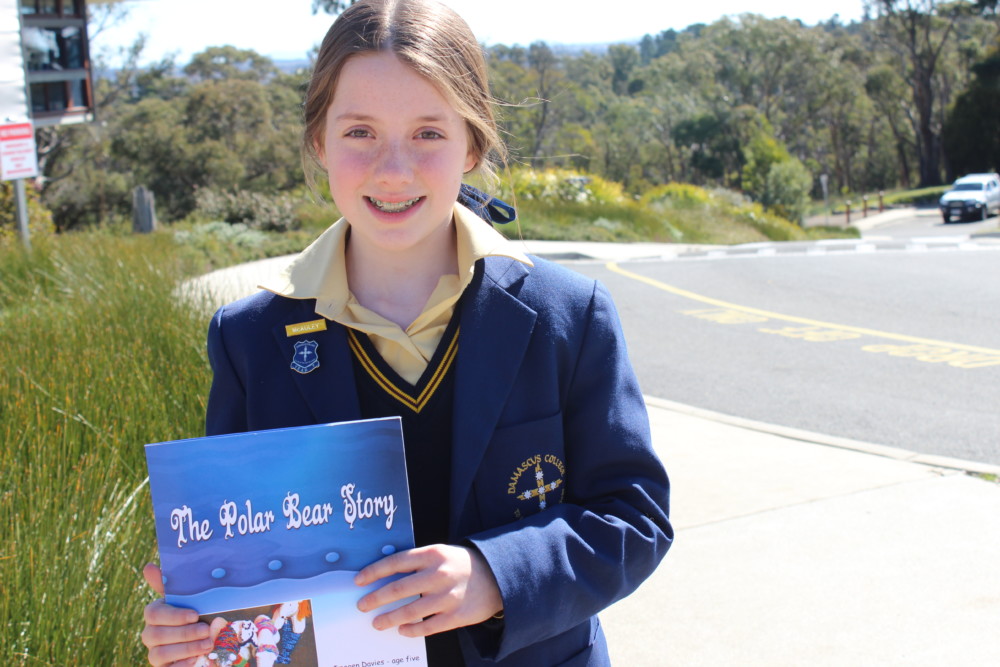 Damascus College Year 7 student Sienna Cooke was inspired by her second cousin Imogen Davies' Polar Bear story, and worked hard to bring her story to life, in the form of a children's book.
This book 'The Polar Bear Story' was published earlier this year and was recently launched during Book Week on Tuesday 21st August at the Maryborough Library.
At the tender age of five Imogen, Sienna's cousin, asked her Nana to knit her a teddy bear, but instead a polar bear was knitted and with the help of Sienna to create the story, 'The Polar Bear Story' book was formed.
Sienna said that she wanted to help her cousin to create the book, so she took photos of the knitted polar bears and worked hard to design and create the book.
"My cousin Imogen was aged five at the time, she couldn't read or write, so she dictated the story to my Great Aunt Val, and I then helped to compile and print the book," she said.
Sienna said that she really enjoys life as a Damascus College student, and her favourite subjects are PE, English and French.
"The work at secondary school is much more of a challenge than Primary School, and I really enjoy being challenged.  Everyone is really nice at Damascus which makes it a great place to be."
The book is available to purchase at Katescastle Book Emporium through Facebook or at the store located at High St Maryborough.
Messages to: Sarah Boswell, Damascus College