Archived News Item
Damascus Student In Dragon Boating World Championships
March 29, 2017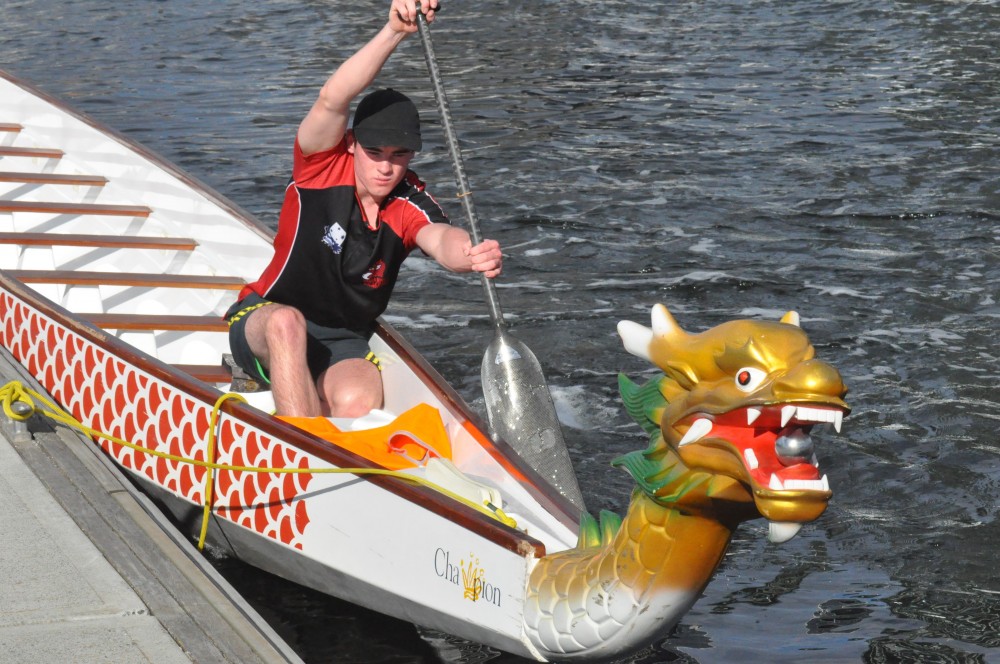 Year 12 Damascus College student, Craig Hagan, is set to live out his dream of competing in the World Dragon Boating Championships in China this year. Craig's love affair with dragon boating began four years ago at the age of 12-years-old; and since this time Craig has studiously trained and prepared for his entry into the championships in August of this year.
Craig (pictured above) is a junior member of the Yarra River Dragons Dragonboat Club, based in Docklands, Melbourne and travels to Melbourne to train with YRD 3-4 times a week. Craig said that he is currently undergoing his final year of school at Damascus College (Ballarat Victoria), leaving him very busy and committed to both his studies and his training.
"Dragon boating is a truly push-yourself-to-the-limits sport that has opened many doors including representing Australia. It has been my ambition ever since I first started dragon boating at the age of 12 to represent my country and it is with great honour and pride to say that I now have the opportunity to do so," he said.
Craig is a member of the Under 18 Auroras team and a member of the Under 24s Juniors team the Melbourne Rapids. He  is seeking sponsorship to fund his travel and accommodation to China through his 'Go Fund Me Campaign' (link below).
The IDBF 13th World Nations Championships will take place on Lake Dianchi, Kunming in China (pictured above) on August 23-27, 2017. Best of luck Craig!
Messages to Sarah Boswell (Leader of School Development).
29 March 2017