Archived News Item
CRA Assembly 2007: Being Neighbours in the Pacific
June 21, 2007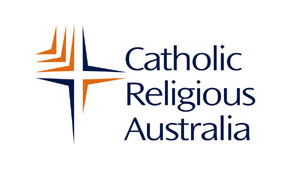 Civil unrest and the threat of natural disasters are more than enough reasons for religious in Australia to explore ways in which they can be better neighbours to their brothers and sisters in East Timor and the Pacific nations.
But more than 100 Australian leaders of Religious Institutes and Societies also will have Gospel imperatives such as You shall love… your neighbour as yourself (Luke 10:27) and Which of these three was neighbour…? (Luke 10.36) to spur them into discussion and action when they meet under the theme, Being Neighbours in the Pacific, at the 31st Catholic Religious Australia (formerly ACLRI) National Assembly next week.
Catholic Religious Australia (CRA) has invited religious leaders from neighbouring countries to be speakers and guests at the 2007 Assembly.
According to the CRA President, Father Mark Raper SJ, the 2007 Assembly will invite all participants to explore what it means to be neighbours in this region.
"Catholic Religious in Australia will seek to learn from the experiences of our brothers and sisters in the Pacific and East Timor. Together, we will explore how relationships may be enriched by strengthening the long-standing and extensive networks among the Religious communities of these countries," he said.
"The Catholic Church – often through the ministry of Religious – is a main provider of health and education services in countries of the Pacific and East Timor while our own society is enriched by the many people from these countries now living in Australia."
As part of the business of the Assembly, CRA will launch its new public name and logo, website and e-journal, pathways. It will also celebrate some significant milestones being marked by members – for example, the 150th anniversary of the founding of the Sisters of the Good Samaritan (in Sydney).
The four-day Assembly will be attended by Leaders of Religious Institutes and Societies and Vicars for Religious from throughout Australia, New Zealand, the Pacific and East Timor.
The Apostolic Nuncio, Archbishop Ambrose De Paoli (Canberra) and Bishop Luc Matthys (Armidale) will be among the guests.
The Assembly will be held in Perth, WA, from June 26-29.
Source: Catholic Religious Australia