Archived News Item
COUNT DOWN TO THE ENCYCLICAL
May 1, 2015
"This is our sin, exploiting the Earth. … This is one of the greatest challenges of our time: to convert ourselves to a type of development that knows how to respect creation." (Pope Francis at the Italian University of Molise)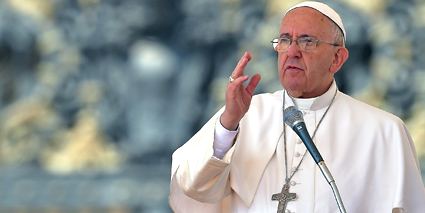 How wise or how foolish are those who are anticipating the content of the forthcoming encyclical of Pope Francis? Those who are reflecting on some possible themes are doing so out of their consideration of statements that the Pope has already made since he was elected, statements of previous Pontiffs, especially John Paul II and Benedict XVI, and theologians such as Leonardo Boff from South America, whom the Pope is known to be consulting.
Cardinal Peter Turkson, President of the Pontifical Council for Justice and Peace, should be someone on the inside and in close contact as the encyclical is being finalised. In his address to Trocaire, the international aid agency of the Irish Catholic Bishops Conference, he suggested that the encyclical would be about the promotion of "integral ecology", a new expression that covers the relationship between development, concern for the poor and responsibility for the environment.
In his presentation he spoke to four principles of integral ecology reflected in the ministry and teaching of Pope Francis:
(1) The call to be protectors is integral and all-embracing. We are called to protect and care for both creation and the human person.
(2) Care for creation is a virtue which closely links nature and people.
(3) We will – we must – care for what we cherish and revere
(4) A call to dialogue and a new global solidarity.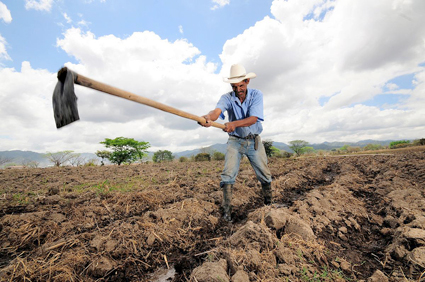 It sounds as if there will be a clear emphasis on the close links between people and nature, and the call to cherish and care for the whole of creation. You can read the whole of his presentation HERE
Messages to: Mary Tinney rsm