Archived News Item
Continuing the Tradition of Music in the Convent!
July 28, 2017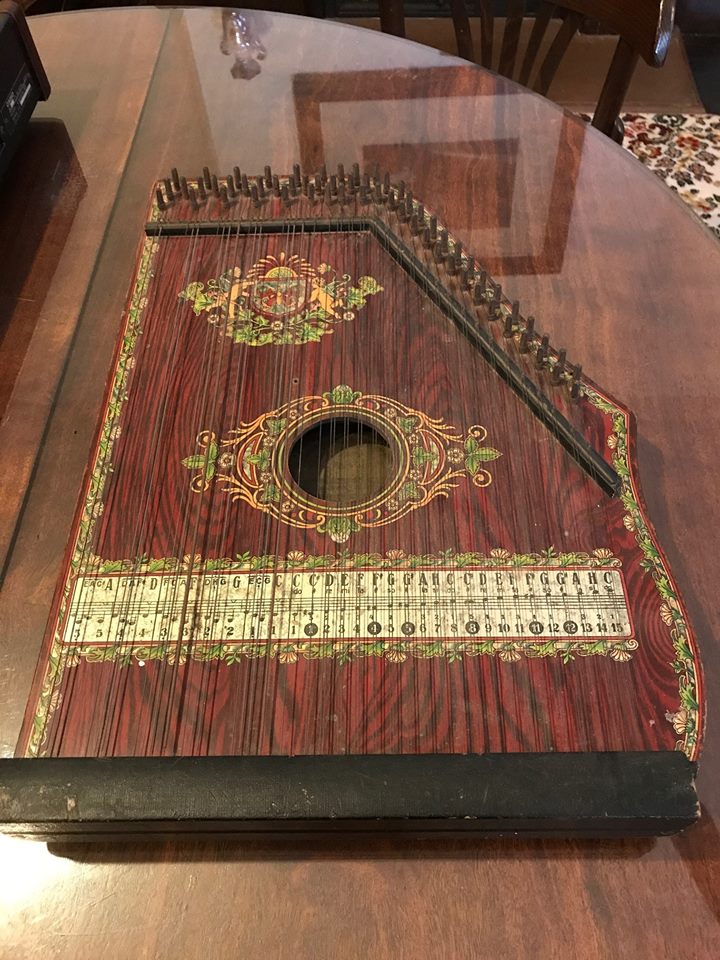 In her memoirs Ursula Frayne rsm wrote of her arrival in Western Australia in 1846 with her companions:
 "In my last letter I made allusion to "our few worldly goods" – here is what they consisted of: As many small trunks as there are Sisters, containing the clothing allotted to each one's use, some half dozen packing cases filled with extra material for clothing, books, stationary, Sacred Music, Conventual Manuscripts, and a miscellaneous collection of articles which may be included under the name of "odds and ends". The ship mattresses and bedding, a few chairs, a ship sofa, a piano and that is all – no tables; no bedsteads, no palliases; no cooking utensils; no crockery, not even so much as a cup, knife or spoon, but we had good spirits and a determination to make the best of everything."
Such is the power of music that the Sisters brought the 'Sacred Music' and a 'piano' before many other comforts to the small colony of Perth. They knew that the piano would contribute to the music that would be part of their religious devotions but also form part of their educating of students into accomplished young ladies. The teaching of piano and other musical instruments would become a large part of the Sisters income in the future.
Fast forward to the Mercy Heritage Centre Perth today; the former 1871 Convent of Mercy is now a place where the music room can be enjoyed by all visitors and where a grand piano can be enjoyed by any who wish to play it. In the small convent chapel the organ can be pumped to enjoy the sound resonating throughout the convent building.
On June 20, 15 residents and staff from Catholic Homes in Western Australia visited the Mercy Heritage Centre Perth for a themed tour on music in the convent.  Walkers were welcome on the day and the grand piano and chapel organ were made available for anyone to play.   Afternoon tea was held in the former dining room of the convent with lots of happy conversation. One visitor Florence (pictured below), who has played the organ for many a wedding in her lifetime, said as she was leaving "I have always wanted to play a grand piano and now I have!"  She was beaming with happiness.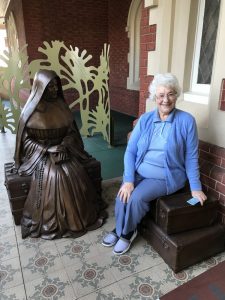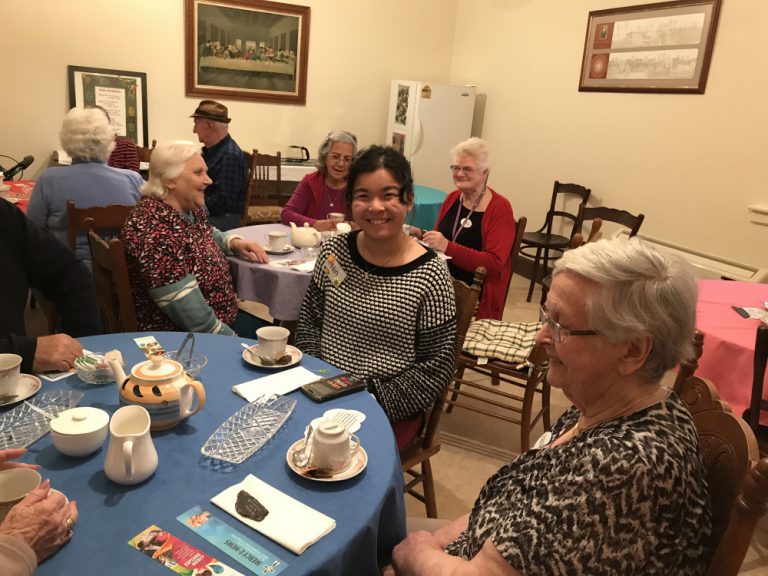 The Heritage Centre will open again on July 25, this time showcasing life in the convent. Visitors will have a rare treat, a visit to the first floor and a tour of our nun's cell.
For more information contact the Heritages Centre's Curator Annie Q. Medley