Archived News Item
Continuing Service to Women and Children
December 12, 2013
McAuley Community Services for Women (McAuley) provides much needed services for women and their children who are escaping family violence, and for women who are homeless. Following in the footsteps of Catherine McAuley – foundress of the Sisters of Mercy – this organisation offers welcoming crisis and longer term accommodation, vital employment services, social and recreational support and children's services. Each year they help around 600 women and children to rebuild their lives, supporting them on their journey towards independence and safer futures.
Of note is the fact that they recently marked 25 years of Mercy Care and have recently launched their Christmas Appeal.
CHRISTMAS APPEAL
Isn't the festive season supposed to be a happy time for families? As tensions run high throughout the holidays, many women and children will face heightened violence, fear and heartache over the Christmas period.
We urgently need your support to comfort and provide hope for these families.
McAuley Care is the only 24/7 safe house in Victoria open to all women and their children.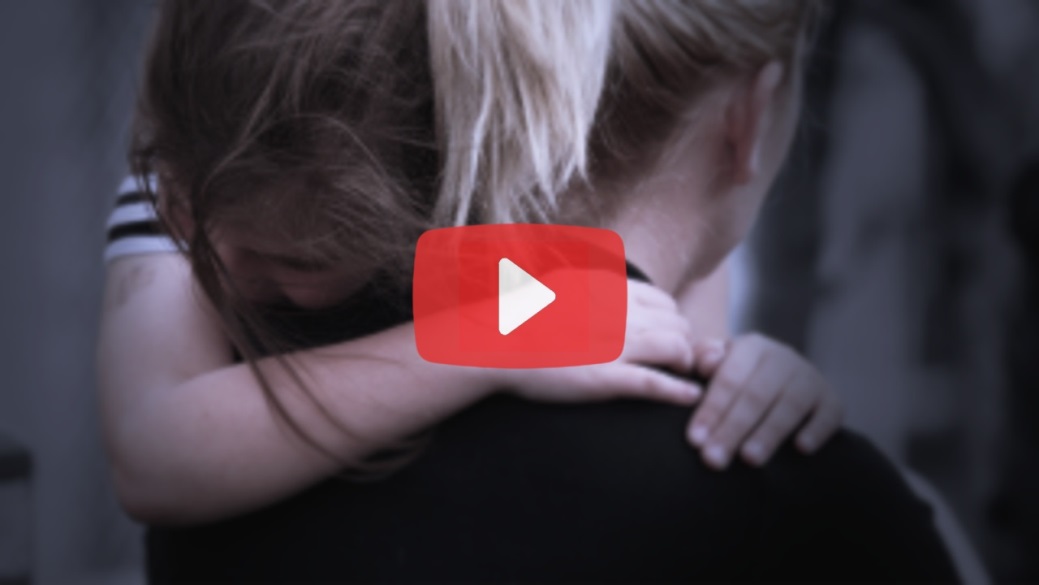 PLEASE DONATE NOW
Please give to our Christmas Appeal so we can continue to welcome women and children who are escaping family violence, any time of the night or day.
• $45 can provide meals for a family for a day
• $90 can provide intensive support to help rebuild lives
• $320 can provide one night's accommodation for a mother and her child
All donations, large and small, are greatly appreciated. Please give as generously as you can and help traumatised women and children have a safer, brighter new year.
Thank you for your compassion and support and I wish you and your families a peaceful festive season.
Warm regards
Joce Bignold – CEO

25th ANNIVERSARY OF McAULEY CARE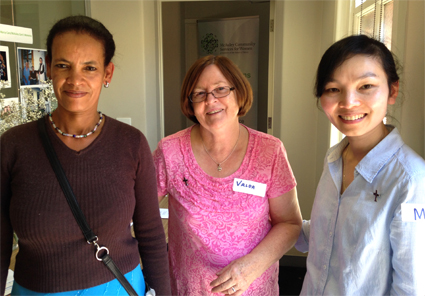 November 18, 2013 was a day for celebration within the Mercy story as it marked the 25th Anniversary of McAuley Care, a facility which has accommodated more than 12,000 women and children since it began operating 25 years ago. McAuley Care (formerly Mercy Care) is the only safe house in Victoria open 24 hours a day, seven days a week, providing crisis accommodation to women and their children who are escaping family violence. In a safe and welcoming environment, women and their children are provided with emotional support as well as practical assistance with legal, medical and financial matters to help women assess their next steps and feel free and safe to make choices.
True to the spirit of Catherine McAuley and the great value she placed on hospitality, the celebration centred around afternoon tea, where staff cooked the scones and created a wonderful sense of community.McAuley Care staff were delighted that 19 Sisters of Mercy, who had ministered to women and children at Mercy Care over the years, were part of this gathering. The present staff wished to recognize the work of the sisters in establishing this service for women and expressed their thanks for their dedication, their intentional service and their characteristic "can do" attitude. Many Sisters, some of whom were past co-ordinators of Mercy Care, shared personal stories that gave insights into the passion and determination of the early days. Sometimes it must have seemed to be against all odds that the service even got off the ground, let alone flourished.
In 1827 Catherine McAuley opened the House of Mercy in Dublin. She often reflected that "It began with two. Sister Doyle and I". Staff were pleased to celebrate that, likewise, Mercy Care began with two strong women who responded to an expressed community need. It was generally felt by those present that Sister Sheila Heywood RSM and Sister Wilma Geary RSM, the early founders of Mercy Care, would be greatly pleased to see the growth of this service in 2013, the number of women and children sheltered and supported, the government funding achieved, and the number of staff and volunteers involved. As staff endeavour to meet emerging needs at McAuley Care, they are keen to find ways to support women who do not have permanent residency and therefore have no income. They value the prayers and practical support of all as they continue to address these issues. More about the work of McAuley Care can be READ HERE.
Mai Nguyen-Doan RSM
Photo
L-R: Mebrat Desta, Valda Clarke RSM & Mai Nguyen-Doan RSM