Archived News Item
Connecting refugee students with volunteer mentors
June 9, 2010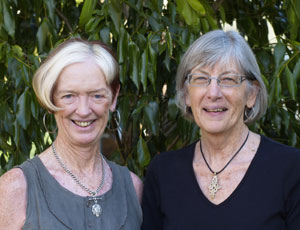 In 2010, Mercy Works Inc.'s successful and highly respected project, Classroom Connect, continues to provide refugee students with additional in-school support and mentoring at a critical time in their settlement in Australia. The project facilitates this in a professional and resourceful way by connecting the students with the extensive educational experience of trained volunteers.
Classroom Connect began as a pilot project in early 2008 with ten volunteers working in three Catholic secondary schools in the Archdiocese of Sydney. So successful is the project that this year it has expanded and includes 31 volunteers working across nine Sydney schools: six schools from the Catholic Archdiocese of Sydney and three from the NSW Department of Education and Training.
Participating schools are Bethlehem College Ashfield, Mary MacKillop College Wakeley, Patrician Brothers College Fairfield, Holy Spirit College Lakemba, Trinity College Regents Park, the Catholic Intensive English Centre Lewisham, Bankstown Senior College, Canterbury Girls High School and Menai High School.
According to Sally Macfarlane, one of the project's two part-time co-ordinators, the Classroom Connect model is successful because of "the expertise, skills and commitment the volunteers bring to the project, the level of commitment and support from the school executive, and the commitment to, and ongoing management of, the volunteers by the in-school co-ordinator."
Sally also believes that the effective partnerships established between Mercy Works Inc., the Catholic Education Office in the Archdiocese of Sydney and the NSW Department of Education and Training play a significant role in the effectiveness of Classroom Connect.
For Classroom Connect to continue its vital work, greater financial support is needed. If you can assist, please contact the project's co-ordinators, Sally Macfarlane or Jenny Pinson on Ph: (02) 9564 1911 or Email: classroomconnect@mercy.org.au