Archived News Item
CONFRONTING SOME OF THE JARGON ABOUT CLIMATE CHANGE
August 7, 2015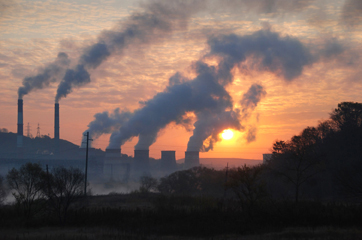 This month Australia will release the commitment that it will take to the United Nations Climate Change Conference being held in Paris in December. There will be talk of targets for the reduction of greenhouse gas emissions such as carbon dioxide and methane which are forming something like a blanket around the globe and causing the global temperature to rise. Targets need to be set for post 2020 when the Kyoto Protocol ceases.
Internationally there is agreement that a global temperature increase of 2 degrees Celsius over pre-industrial levels is the minimum that could be tolerated. Even so, there is still the possibility of profound, adverse and irreversible impacts on human and other life and on the Earth. It is urgent that strategies be put in place by all countries such that we do not exceed an increase of 2 degrees. These international conferences do not have a great record for reaching effective decisions, so your prayers are urgently needed.
There will be talk about reducing carbon emissions, and Australia's target needs to be higher than its current target of 5%. A new report from the independent Climate Council reveals that an emissions reduction target of 45-65% below 2005 levels by 2030 would be the bare minimum for Australia to keep pace with its major trading partners and do its part to tackle climate change. In other words, we need to be producing 45-65% fewer greenhouse gases by 2030 than we were 10 years ago. That suggested target is higher than the one proposed by the USA and lower than the one proposed by China. It remains to be seen if the Australian government will rise to that recommended level. All countries need to have doubled their target by the middle of the century, and be on a path toward zero emissions by the end of the century.
When you are trying to make sense of these targets and time frames, make sure you are comparing apples with apples. Some countries say they will get below the quantity of gases they were emitting in 1990, while others refer back to their levels in 2000 or 2005. Not sure why, but I suspect it is political.
Australia is one of the largest emitters of greenhouse gases per person, and the 13th largest greenhouse gas emitter in the world, ahead of 182 other countries. It is imperative that we take our global responsibilities seriously.
Messages to: Mary Tinney rsm

More information:
The Climate Council report can be found at: https://www.climatecouncil.org.au/halfway-to-paris-how-the-world-is-tracking-on-climate-change
Visit the website for the UN Climate Conference to be held in Paris in December: http://www.cop21.gouv.fr/en