Archived News Item
Confirmation, Baptism and Climbing Kilimanjaro
April 30, 2018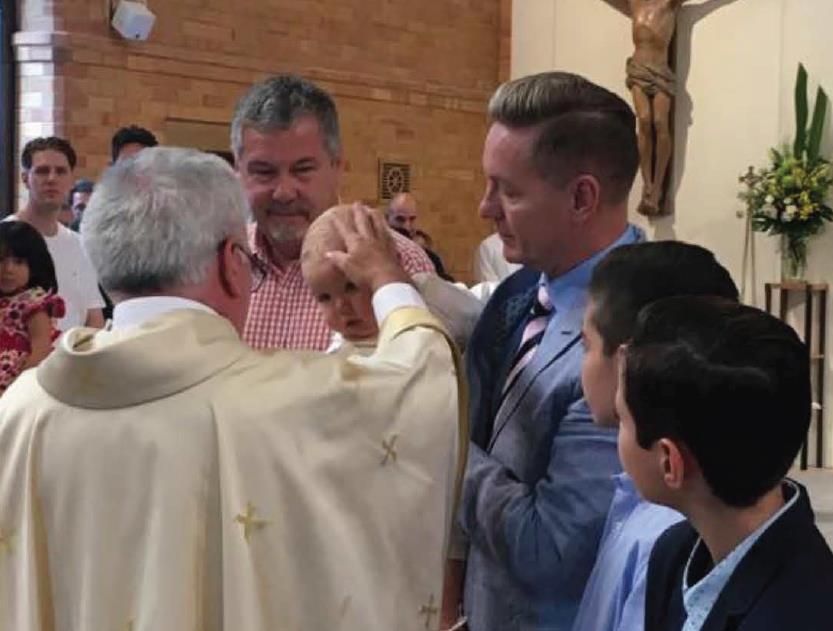 This year's Easter Sunday was a very special one for Institute Property Team Member, Floyd Nangreave and his family. His beautiful son Austin was baptised in a ceremony that included Floyd completing his own journey in becoming a Catholic. Floyd partly attributes reconnecting with his faith to the heart-wrenching time Austin spent fighting for his life after birth. 
Floyd and Zoe's beautiful son Austin was baptised by Father Brendan Reed of the Deepdene and Balwyn Parish, during the same ceremony in which Floyd received the Sacrament of Confirmation and Holy Communion. Floyd's beautiful 12 year old twin boys Rhys and Cailan were his sponsors along with a parish-appointed mentor (through the RCIA program that Floyd had been undertaking every Tuesday night since July last year).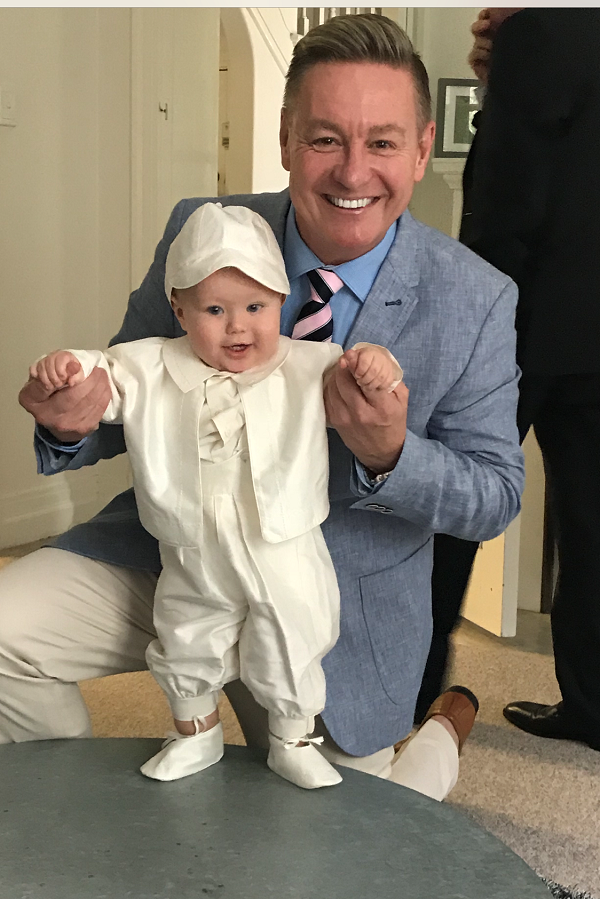 ''I have been asked by many people why did I make this personal decision of conversion and confirmation at this particular time in my life?," Floyd said.
"My decision to reconnect with my faith was the result of a number of circumstances surrounding a life changing event.
"Imagine seeing your precious baby, the one you have been awaiting the arrival of for nine months, hooked up to all matter of wires and medical apparatus, and then only to be rushed onto a specially equipped neonatal ambulance headed for ICU two hours after birth.
"This was the experience for Zoe and I when our son Austin was born on June 15, 2017," he said.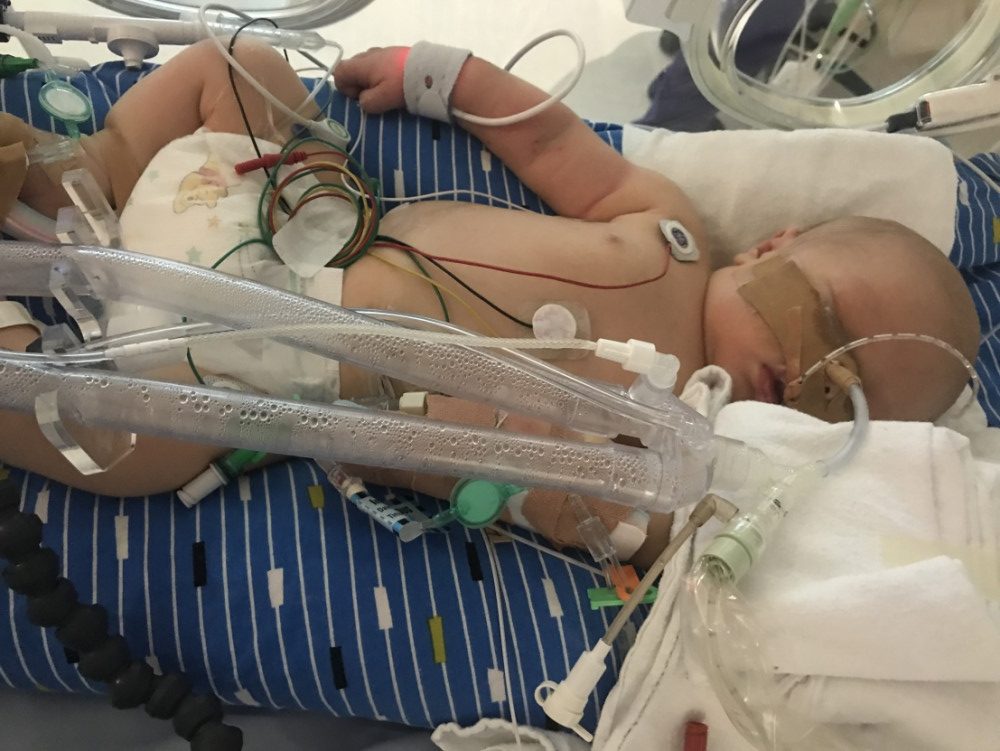 Floyd said that when Austin was first born everything seemed as it should and for a moment he was the proudest father alive, but then Austin started turning blue.
Helplessly Floyd and Zoe watched as their tiny son was fitted with an assisted breathing device to keep him alive, yet he still struggled for air. A specialised medical team was dispatched to transport Austin to the Neonatal Intensive Care Unit (NICU) at Monash Children's Hospital. Their precious baby boy was fighting for his life. The fragility of life and its ability to be taken away was staring them right in the face.
"It wasn't supposed to be like this," Floyd said.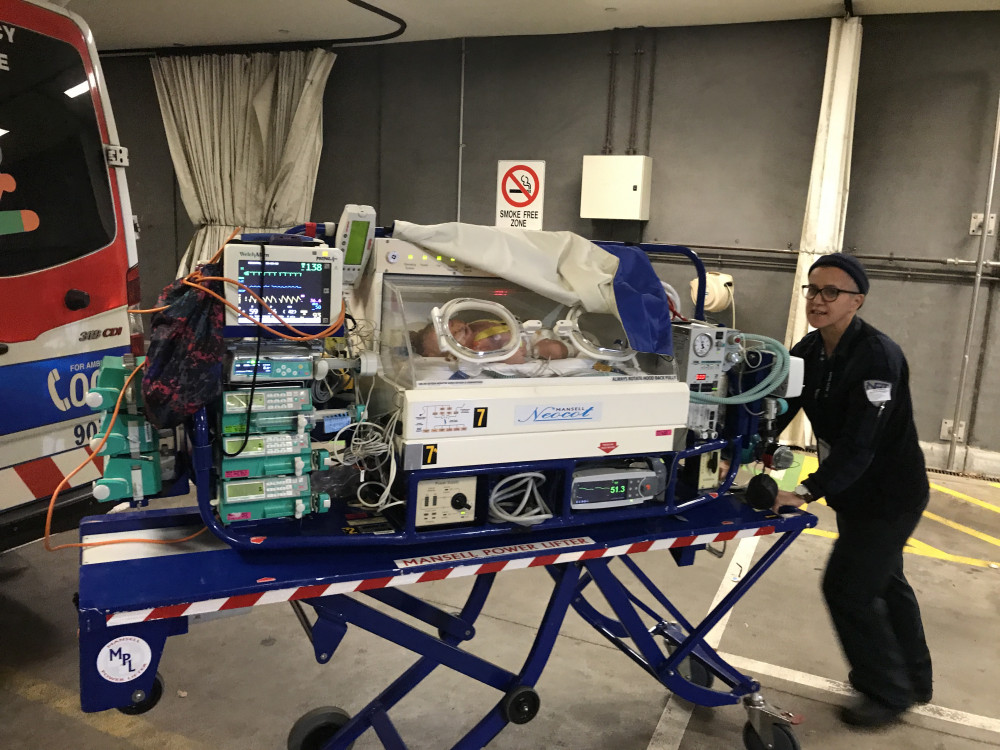 It was in the capable hands of the Monash Children's Hospital doctors, nurses and surgeons, that Floyd and Zoe found some comfort.
''I knew they were doing everything in their power to give my son the chance to live," said a grateful Floyd.
It was discovered that Austin had swallowed a deadly mixture of meconium and amniotic fluid deep into his tiny lungs shortly before birth. He was also suffering from a range of other issues including a small hole in his little heart, secondary infections, and a hole in his lung causing inability to breathe on his own. Austin had to be sedated. He would get worse before he got better.
"Get better he did, and after three weeks in NICU at Monash we finally got to take our baby boy home. The nights were long and filled with anxiety, fear and emotion. There is not a day goes by now that I don't look at my son and tell him what a miracle he is".
"Medically we were gifted by gods of their profession but spiritually and emotionally things seemed to be working at a higher level. I didn't know what that was at first but I certainly do now.
"Someone special had looked over us in what seemed like the darkest hours of our lives. Prayers, love and support from hospital cleaners through to the closest of friends, colleagues, Sisters of Mercy poured in. I had never felt such love and support by so many.
"I really witnessed true faith in action. A faith I knew existed but was not truly connected with until now. It was God's will that Austin would win the battle of his life thus far. Both he and I had been called to a brighter and connected future together. God was working things out for us. Whether I could see it or not at the time was not the most important thing. What is important is that I have felt it and have now been called to walk by faith, not by sight. Together we are in state of grace and a welcomed member of God's family. To be confirmed on the day of your son's baptism is the most beautiful experience," Floyd said.
It was out of this situation that bright lights shone for Floyd and his family.
"When my friends and family asked me why be catholic I simply respond with this answer. Because in the Catholic Church you will receive everything in its fullness that God desires to give you to make you happy and free. Love, mercy, compassion and peace are what we all want after all. This journey has given me that.''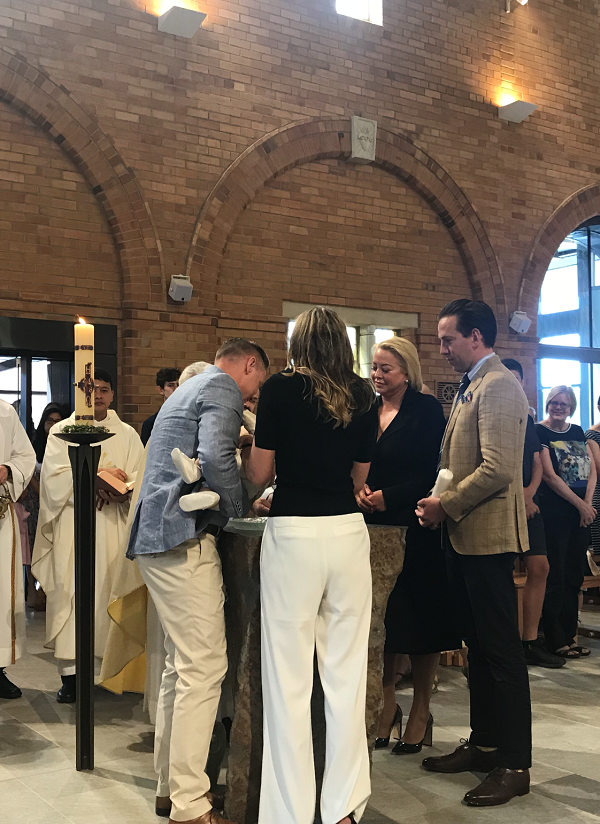 Floyd told us that "Faith, Prayer and God's will along with the team at Monash Children's Hospital saved my son's life. Neither words nor money could ever repay the medical team for the work they had done. In some small way we want to make a difference.
"I will be climbing Mt. Kilimanjaro for Monash Health in February 2019 to honour the challenges my son went through, and to demonstrate my appreciation for the staff that saved his life. My son climbed the first of many mountains when he was born so now it's my turn.
''We hope to raise in excess of $100,000 in funds as a result of this charity climb I hope you will either join, support me or sponsor me to take on the challenge to support healthy futures for thousands of patients like my son Austin".
Messages to: Floyd Nangreave, Property Team ISMAPNG