Archived News Item
Conference early-bird registrations close soon
April 23, 2009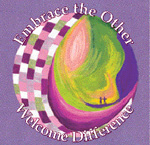 Early-bird registrations for the Mercy Justice Conference, November 6-8, 2009 will close soon. The theme of the conference, "Embrace the Other, Welcome Difference", will be explored through keynote speakers and open space technology process. Are you interested in hearing about the impact of social justice issues globally and in Australia, and sharing your insights with others?
The Mercy Justice Conference will be held in Queanbeyan from November 6-8, 2009. Registration fee for the conference is $300. The early-bird registration of $275 is available for the first 200 people who register by May 1, 2009. Closing soon!
Details of the conference, speakers and registration forms are available on the Institute of Sisters of Mercy of Australia website.
Keynote speakers at the conference are:
Mick Dodson, Director National Centre for Indigenous Studies, 2009 Australian of the Year
Tim Flannery, Professor, Macquarie University and 2007 Australian of the Year
Margot O'Neill, Walkley-award winning ABC Lateline journalist
Jan Gray RSM, Theologian, true believer in politics for social change
Maryanne Loughry RSM, Psychologist, refugee worker, academic
Madge McGuire, Director Catherine House Inc., South Australia
Denise Coghlan RSM, Social justice advocate, friend of Cambodia
Download registration form here.
Download conference brochure here.
Download speakers' biographies here.
Contact: Carmel Heagerty RSM, Institute Justice Co-ordinator
Email: Institute.Justice@mercy.org.au