Archived News Item
Commemorative Items from the Grafton Collection
February 5, 2020
Commemorative items and souvenirs typically serve as reminders, with or without meaning. Generally, both can be mass produced, received, purchased, or inherited, and are commonly found in one's home, usually in the form of a plaque, badge, poster, or coin.
Every now and then, these items are thought to be insignificant or irrelevant. However, rescued from inconsequentiality certain mementos sit on the shelves of the ISMAPNG Archives and Heritage Centre.
These objects represent legacy, a renewal of memory, and through distribution they create a collective memory.
They embody the past and act as a memorial piece – a tribute to a person, or a way to remember a place or event.
These physical objects allow memory to endure, to recognise achievement, and provide evidence, as well as a sense of experience and celebration.
They are important to history and help record the story of the sisters.
Memory is a necessary part of tradition and within the Grafton collection, commemorative items and souvenirs
can include:
 Glassware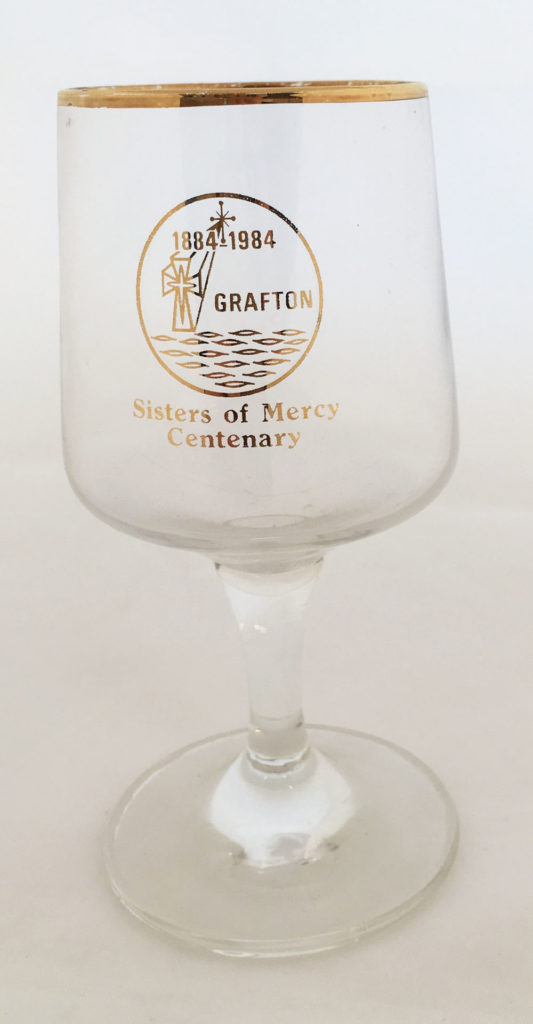 Image 1: Souvenir Glassware 1984, commemorating ommemorating the Grafton Congregation Centenary celebrations. The Sisters of Mercy arrived in Grafton from Bermondsey, London in 1884, led by Mother M. Stanislaus.
Image 2: Souvenir Glassware 2008. In 1900 a group of sisters left Grafton to found a branch at Yamba. In 1910, land was purchased and a new convent and school were established. By 1991, the school had closed (1964) and the building was renovated, becoming the Star of the Sea Retreat and Conference Centre. In 2007, sisters announced plans to sell off the centre and leave Yamba. In 2008, the conference centre ceased operation and was sold. The above glass commemorates the arrival and withdrawal of the sisters in Yamba.
Spoons

Image 3: Souvenir Spoon 1979. St Mary's College Grafton, situated on the left bank of the Clarence River, was established in 1884 accommodating both boarders and day pupils. Later, a new building was built and finished, establishing the new St Mary's College, in February 1929. This spoon commemorates its Golden Jubilee 1929-1979.

Image 4: Souvenir Spoon 1984. As with image 1, the above spoon commemorates the centenary celebration for the Grafton Congregation in 1984.
T-Shirt's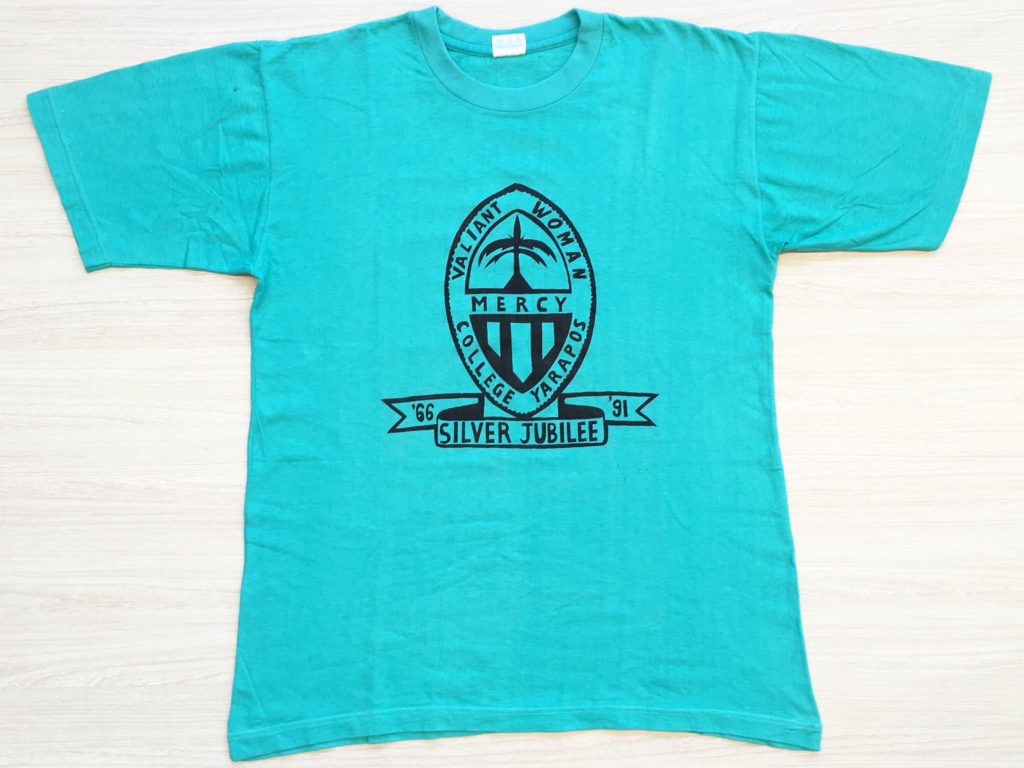 Image 5: Souvenir T-shirt 1991. This shirt commemorates the Silver Jubilee of the Mercy College Yarapos 1966-1991. Established in 1963, the school moved to Yarapos in 1966. A secondary school, it now accommodates up to
700 students.
 Ornaments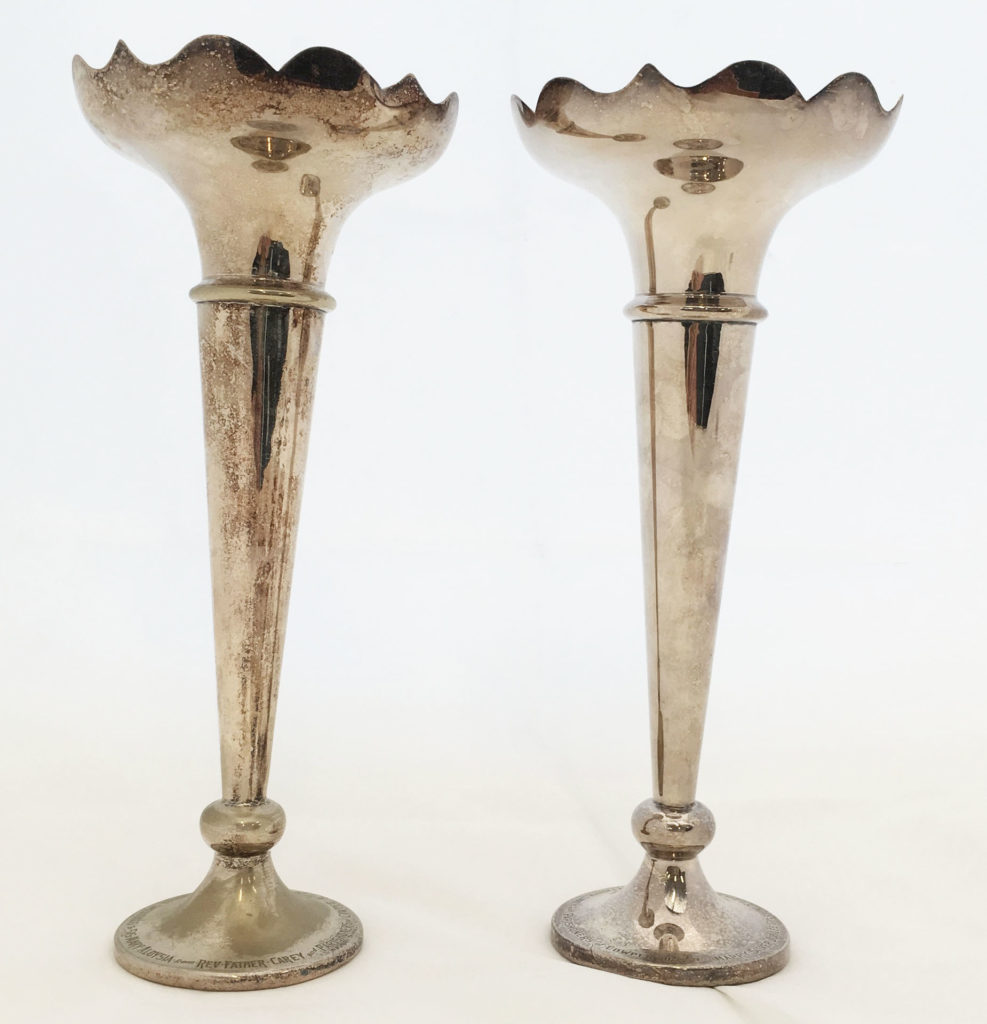 Image 6: Two Silver Vases 1924. The above vases were presented to Sr. M. Aloysius McAuley for her Silver Jubilee of Profession from Rev. Father Carey and the parishioners of Cowper in 1924. Born in 1879, Sr. M. Aloysius entered the Grafton Convent in 1896, professed in 1899, she died at the age of 80 in 1959.
Messages to: Belinda.Pesa@ismapng.org.au 
Click here to return to Just Mercy