Archived News Item
Come to Bathurst in spring!
July 16, 2009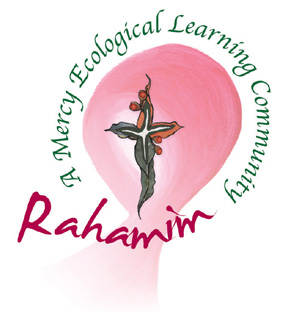 Rahamim Ecological Learning Community, a work sponsored by the Bathurst Sisters of Mercy, is offering a month of Mercy at St Joseph's Mount from October 16 to November 16, 2009 to celebrate 100 years of Mercy contemplation and action on this site. Come for all the events or come for some.
October 16-23, Retreat: "Catherine – A Woman For Our Time", Mary Duffy RSM
This retreat will reflect on Catherine's charism of Mercy and its relevance and challenges for our world. Reflections will centre on Scripture, Catherine's correspondence and more recent writings of Mercy women today. (Six-day retreat)
October 21: "Ecological Conversion – A Biblical Imperative", Veronica Lawson RSM
October 24-25, Weekend: "The Two Feet of Mercy – Direct Service and Advocacy", Margaret Hinchy RSM
Presenting a practical guide to an environmental audit.
October 28, 10am: Heritage Tour of St Joseph's Mount ("Logan Brae")
A tour through "Logan Brae", in this centenary year.
October 28 – November 4, Retreat: "The Universe and Mercy", Mary Dennett RSM
This retreat seeks to provide time to reflect on the powers of the universe as they are present and active in the founding spread and works of the Sisters of Mercy. The works of Mercy are a particular way of touching God's presence today. (Six-day retreat)
November 4, Twilight 5-9pm: "A Quiet Surprise – Walking in the Tracks of Mercy", Peter Hill
This presentation will explore the history, spirituality and charism of the Sisters of Mercy created by Catherine McAuley and the women who chose to follow her.
November 14 & 15 Weekend: "Mirror Reflections", Maree Haggerty RSM
An opportunity for Mercy women to "come aside a while" to experience the inner journey and the truth of our life choices. Reflecting the ancient saying, "If a fool looks into a mirror, a sage will not look out".
November: Date to be Advised: Twilight Public Lecture, Jan Gray RSM
Topic to be advised.
For further information:
Email: contact@rahamim.org.au or Phone: (02) 6332 9950
Address: Rahamim St Joseph's Mount, 34 Busby St (PO Box 81), Bathurst NSW 2795