Archived News Item
Combined Churches of Townsville Celebrate
June 29, 2018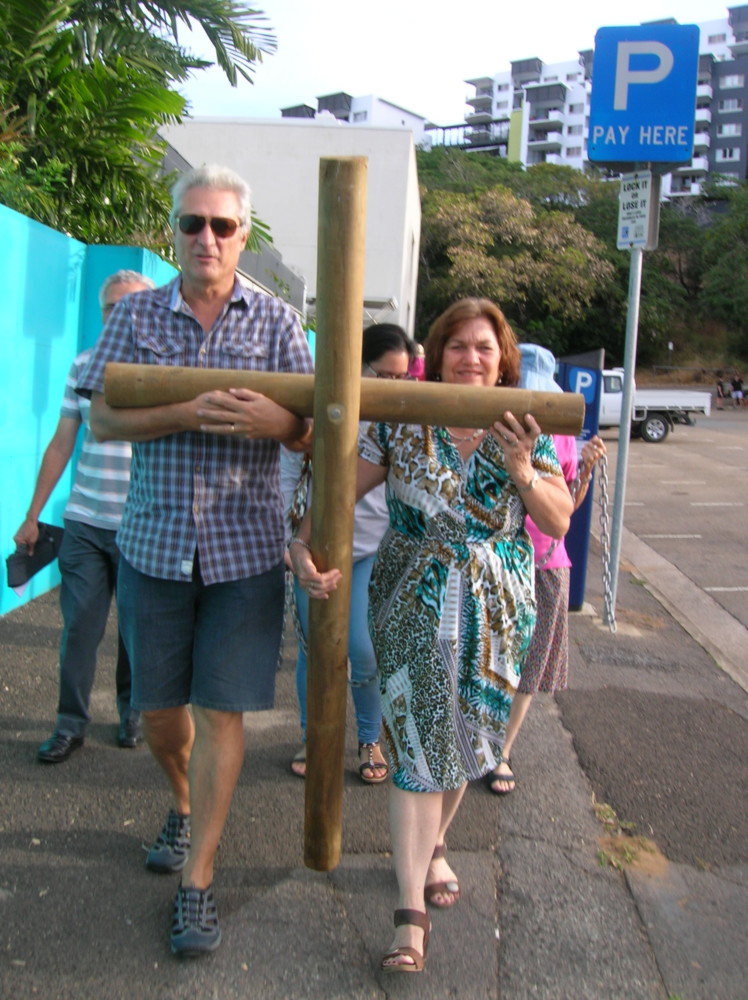 Each year in Townsville the Christian Churches unite to celebrate the Week of Prayer for Christian Unity. The annual celebration began with the Walk of Witness on Ascension Sunday afternoon (May 10).
The coordination team consisted of Helen Mary Peters RSM (Chair), Rev Rod McDonald (Anglican), Rev Anne Harley (Uniting Church), Nathan Randell (YWAM)  and Trudy Clarke.
Using the resources from the World Council of Churches the walk commenced at Sacred Heart Cathedral which set this year's context in the Caribbean, recalling the dehumanising project of colonial exploitation and the hope the people found in the pages of the Bible, which still sustains them today.
The ceremony began with an installation of the Bible, and a procession of the Cross of Christ bound with the chains of oppression, followed by community proclamation of a Psalm of Lament. The cross then led the procession throughout the walk from YWAM (Youth with a Mission) centre, where the need for reconciliation and our forgiveness was celebrated and received through the cross; from there to Central City Mission Uniting Church for praise and worship in song with a rousing address calling all to open up their hearts and their lives to the healing and liberating power of God to set us free from whatever holds us captive.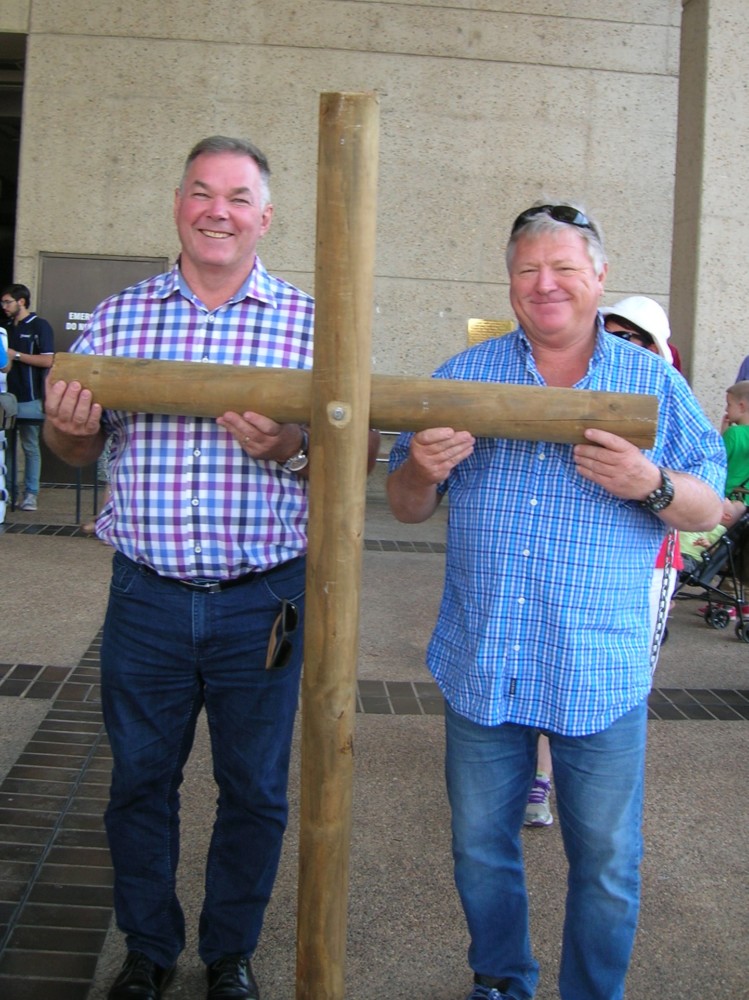 The walk proceeded to the City Council Office foyer where they named and prayed into those things that hold the city of Townsville captive e.g. domestic violence, unemployment, drugs and alcohol culture, disunity etc. A paper chain was formed from all prayers and became the "chain of oppression" to be hung about the cross in St James Cathedral where they prayed for a bonding of love in community. The 8 Days' Reflection booklets were distributed to enable prayer to continue throughout the week.
They were then joined in their walk by Mayor Jenny Hill, and her husband Shane, along with the Member for Townsville Mr Scott Stewart.
This year the group closed the Week of Prayer with a celebration of the Holy Spirit on the Strand on Pentecost Sunday.
Messages to: Helen Mary Peters RSM