Archived News Item
Colleges 'Reach Out' During Time of Social Distancing
June 1, 2020
Until the recent return to face-to-face learning, continuing education during social distancing provided challenges for all those involved in education. Mercy Colleges have risen to the occasion, with three in particular having also used it as an opportunity to continue their important connection with Sisters and other members of the Mercy community. 
St Aloysius College, North Melbourne, Victoria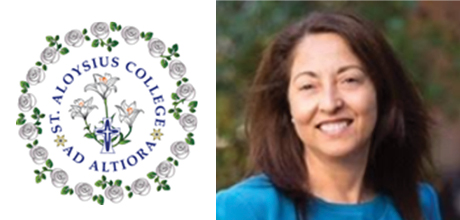 Mary Farah (above) Principal at St Aloysius College, North Melbourne said the College's Student Action Group has continued to reach out during this time to the Sisters of Mercy living in the convent next to the College.
"The girls have been busy writing letters to the sisters as a way of reaching out to the sisters and reminding them that they are a much-loved part of the St Aloysius College community.
"Whilst we are reliably told that the sisters have many interests to keep them busy, we know that they will enjoy hearing from our students as the newest generation of young women of Mercy.
"This project is also a lovely way of connecting with the charism and legacy of Catherine McAuley, as described by Sister Mary Sullivan RSM in her introduction to the Correspondence of Catherine McAuley 1818-1841, wrote it "is (her) everyday love immersed deep in the human grain of her friends' and co-workers' lives".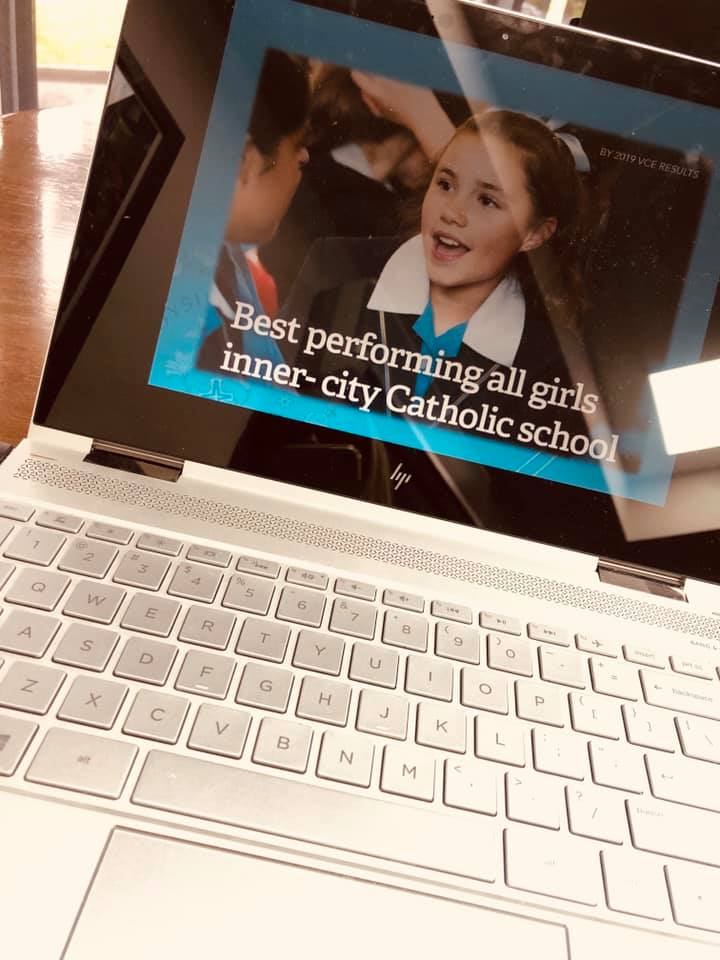 ---
The Academy of Mary Immaculate College, Fitzroy, Victoria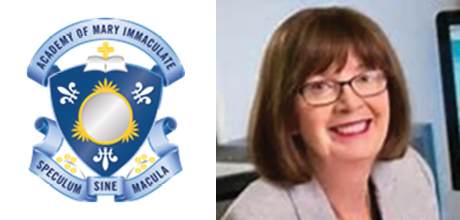 Mary Moloney RSM  (above) Principal at The Academy of Mary Immaculate College, Fitzroy also has expressed gratitude at the privilege of having Sisters living alongside the College in the convent and how they maintained this connection during this time.
"One of the joys of being on the Nicholson Street site is that the Academy shares this site with the Sisters of Mercy in the adjoining Convent.  I know that staff and students really appreciate this link and there is a great deal of interaction between the Convent and the school.  The Fitzroy Sisters of Mercy are key members of the Academy community and exemplify to the Academy faith filled lives of commitment and ageing with dignity and grace," Mary said.
"An example of our close connection was highlighted by a recent email I received from one of the sisters, Sr Rosina, who had just celebrated her 90th birthday.
"When thanking us for the flowers sent to her, she concluded her email with these words to the Academy community 'when are you all coming home? You are missed at 88!'.
"We do indeed, look forward to "coming home" that started with the senior students returning on May 26," Mary said.
---
Catherine McAuley College, Bendigo, Victoria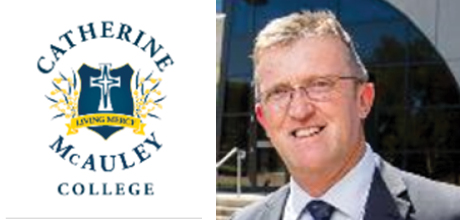 Catherine McAuley College, Bendigo has used its 'iGEN programme: Intergenerational Learning Partnership' to engage with residents of the local Mercy Place Bethleham.
Brian Turner (above), Principal said intergenerational Learning is a partnership between Mercy Health, Australian Catholic University and Catherine McAuley College.
"Year 10 students in the iGen program engage with residents of the Bethlehem local aged care home. They undertake pre-education modules including infection control, ageing, dementia and Mercy Model of Care. In usual times, they attend Bethlehem twice a week and engage with residents in a wide range of activities, including gardening, cards, painting, exercise, reading the newspaper, cooking and bingo.
"Our iGEN students have successfully engaged with residents of Bethlehem during this period of social distancing via Google Meets. Students and residents were able to share stories of what their day-to-day life has been like during this period of lockdown and what they are looking forward to most once the lockdown ends.
Research into the benefits of this program is being conducted by ACU in preparation for the next phase; semester-long programs catering for a range of pathways in the health and business sectors.
Click here to return to Just Mercy
All three Colleges are part of Mercy Education Limited. To find out more – www.mercy.edu.au