Archived News Item
'Cold and scary' Women's experiences of homelessness
March 5, 2020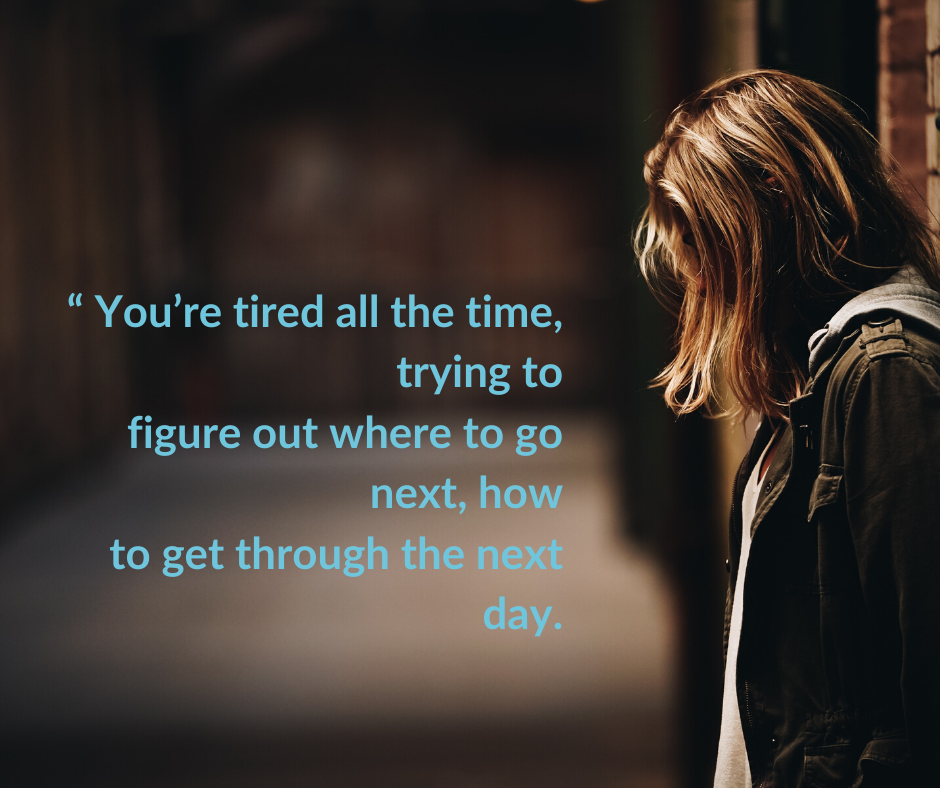 McAuley Community Services for Women  have made a submission to a Victorian Parliamentary Inquiry into Homelessness. At the core of their submission was asking women experiencing  to tell them what being homeless is like as part of their submission 'Cold and scary.' 
'Cold and scary' – these were the powerful words of one woman when we asked her to describe what it was like to be homeless.
We gathered stories of women who've known the loneliness and fear of homelessness, for a submission currently being conducted by a Victorian Parliamentary Committee. Women brought to life what it's like to sleep rough, or stay in seedy motels right next to others who may be violent or mentally unwell, or to be turned away when asking to spend the night in a police waiting room when there is nowhere else safe. They spoke of huddling next to a restaurant coolroom each night, fearing that each set of car lights was their violent husband tracking them down, or sleeping in a car in a McDonald's car park with their teenage son, who is sitting his VCE exams.
Women told us: 'You're tired all the time'…'You're unsafe and can't trust anyone'… 'You try to be invisible'. One woman was unaware, while she was homeless, that one of her children had died.
Their harrowing stories are all the more difficult to hear because we know that McAuley's solutions could be adopted and replicated, preventing much of this devastating human and community cost. All the women we spoke to, who have backgrounds of significant trauma, are now doing better and feel they actually have a future — because they were able to get the right help through McAuley and our partners.
Their stories confirm that just providing accommodation won't be enough – it's the support, and the help with legal problems, or health issues, or reconnection with their children, that is essential for longer-term recovery. The value of this approach has been further validated by an analysis by Deloitte Access Economics, which showed in most cases, each dollar spent by McAuley was saving the community the other costs that are incurred if women with complex issues remain unsupported. Deloitte said: 'For women, starting their journey with McAuley with no income, no job, mental health concerns, trauma, and escaping violence, this is an astonishing result for clients as vulnerable as those included in this study.'
Our submission also shows how and why family violence is now the biggest single contributing factor to homelessness, accounting for 44% of requests for help. Inadequate responses when a woman leaves violence – unsuitable motel accommodation, and an inability to return home safely — are a large part of the problem. And of course, it's the fact that family violence is still so prevalent that is the biggest problem of all. We don't seem to be progressing in shifting the stubbornly intractable rates of violence in our community: more than one woman a week (61 in 2019) murdered, and an increase of more than six per cent in family violence incidents in Victoria.
These are confronting figures – and they show how much is still to be done, and why your support in 2020 remains absolutely crucial if we are to keep making a difference to the lives of women and children.
Messages to: jbignold@mcauleycsw.org.au