Archived News Item
Climate Change: Do We Need To Change?
June 28, 2019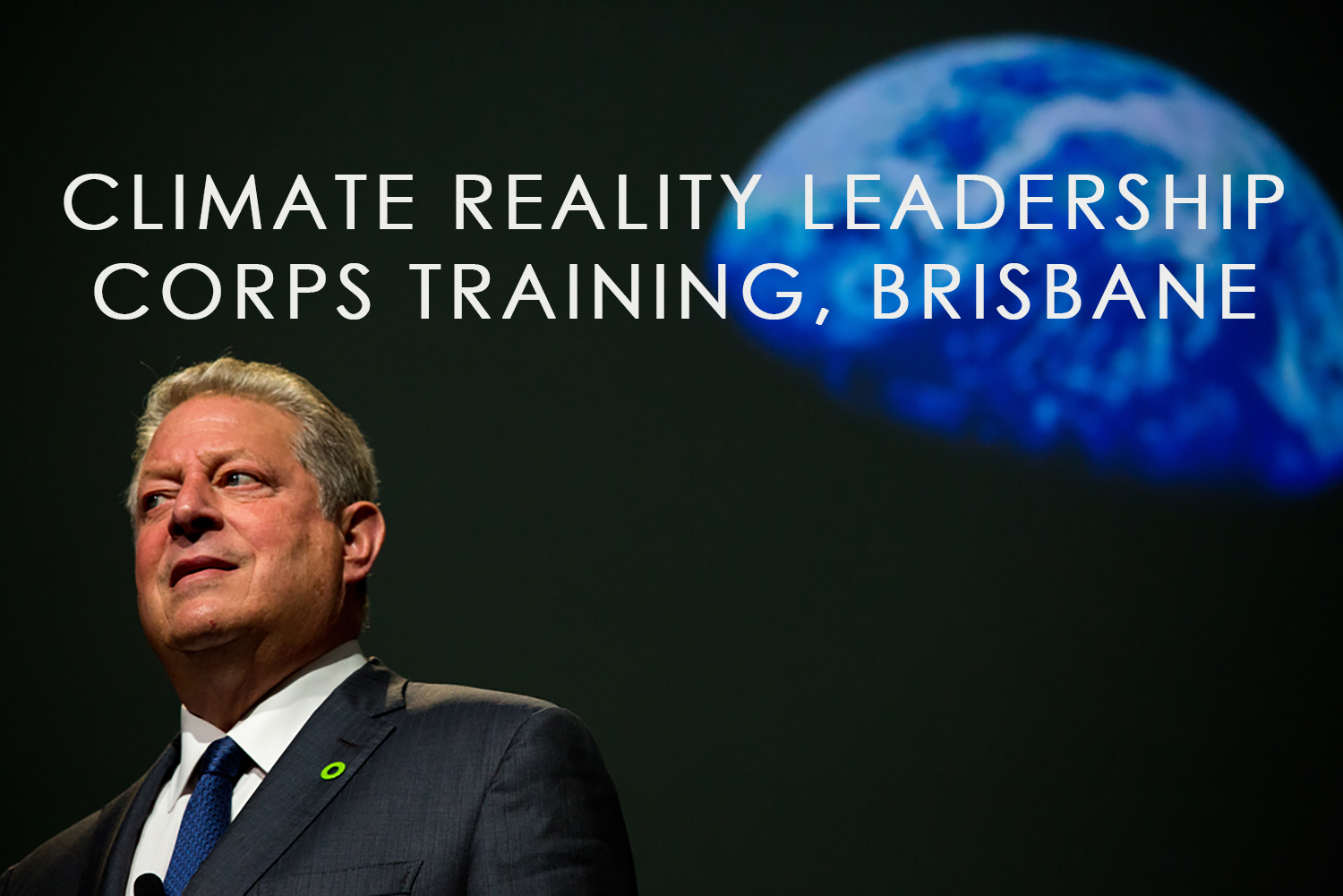 Climate change is talked about so often, that sometimes we stop listening.  But Sally Neaves (Rahamim) and Chris Hill (ISMAPNG) attended a three-day conference investigating, 'do we need to change; can we change and will we change?'
On June 5-7, Rahamim's Sally Neaves and the Institute's Environmental Sustainability Manager, Chris Hill, joined 800 others attending Al Gore's Climate Reality Leadership Corps training in Brisbane.
The training was the 41st gathering of its kind conducted around the world, involving some 20,000 participants from 142 countries. The cornerstone of the program is to enable participants to present the world's most famous PowerPoint presentation to spark a global movement, as seen in former US Vice President Al Gore's An Inconvenient Truth.
An often-used quote to build momentum during the training was "Things happen slower than you think they will but then they happen much faster than you thought they could".
The three-fold message of the presentation on climate crisis and solutions is structured by three questions:
Do we need to change?
Can we change?
Will we change?
The three days involved rigorous presentations and forums from Al Gore and other voices including Aboriginal and Indigenous leaders, world-class scientists, community leaders, strategists, entrepreneurs and more.
Themes included:
Climate change impacts in Australia
Climate change solutions and adaptations in Australia and Pacific Island nations
Inspiring national action to hold global warming to 1.5 degrees
Economic opportunities from growing clean economies and a just transition
Indigenous and diverse communities
The marine environment
Health and resilience
Both Sally and Chris will be giving the Climate Reality presentation to as many groups as possible. Please get in touch with us if you have a community, school or work group who would be interested in hearing the presentation.
Messages to: Sally Neaves or Chris Hill