Archived News Item
Claudia and Theresia Celebrate 25 Years
September 28, 2017
Claudia Apalenda rsm and Theresia Boyek rsm (pictured above with Maura O'Shaughnessy rsm) have celebrated their Silver Jubilees as Sisters of Mercy at a special Eucharist in Mount Hagen.
Local Sisters joined with Sisters from Australia and friends and family in the Eucharist at St Paul's Church, Mount Hagen, which was held on Friday, September 22. The Institute Leadership Team was represented by Sally Bradley rsm and Theresia Tina rsm.
As part of the Eucharist, a special blessing led by Community Leader, Helen White rsm was prayed on Claudia and Theresia:
"God of Mercy, we thank you for your faithfulness and love given so lavishly to our sisters who celebrate their Jubilee of profession. May they always have a grateful heart and a deep awareness of your presence in their lives. We ask this through Christ our Saviour. Amen".
As part of the Eucharist, Claudia and Theresia also renewed their vows:
God of all Mercy
in the name of Jesus Christ
and under the special care of Mary,
the Mother of Mercy,
and in the presence of all here,
I vow to you
Chastity, Poverty, Obedience
and Apostolic Service through the works of Mercy
according to the Constitutions of
The Institute of Sisters of Mercy of Australia
and Papua New Guinea.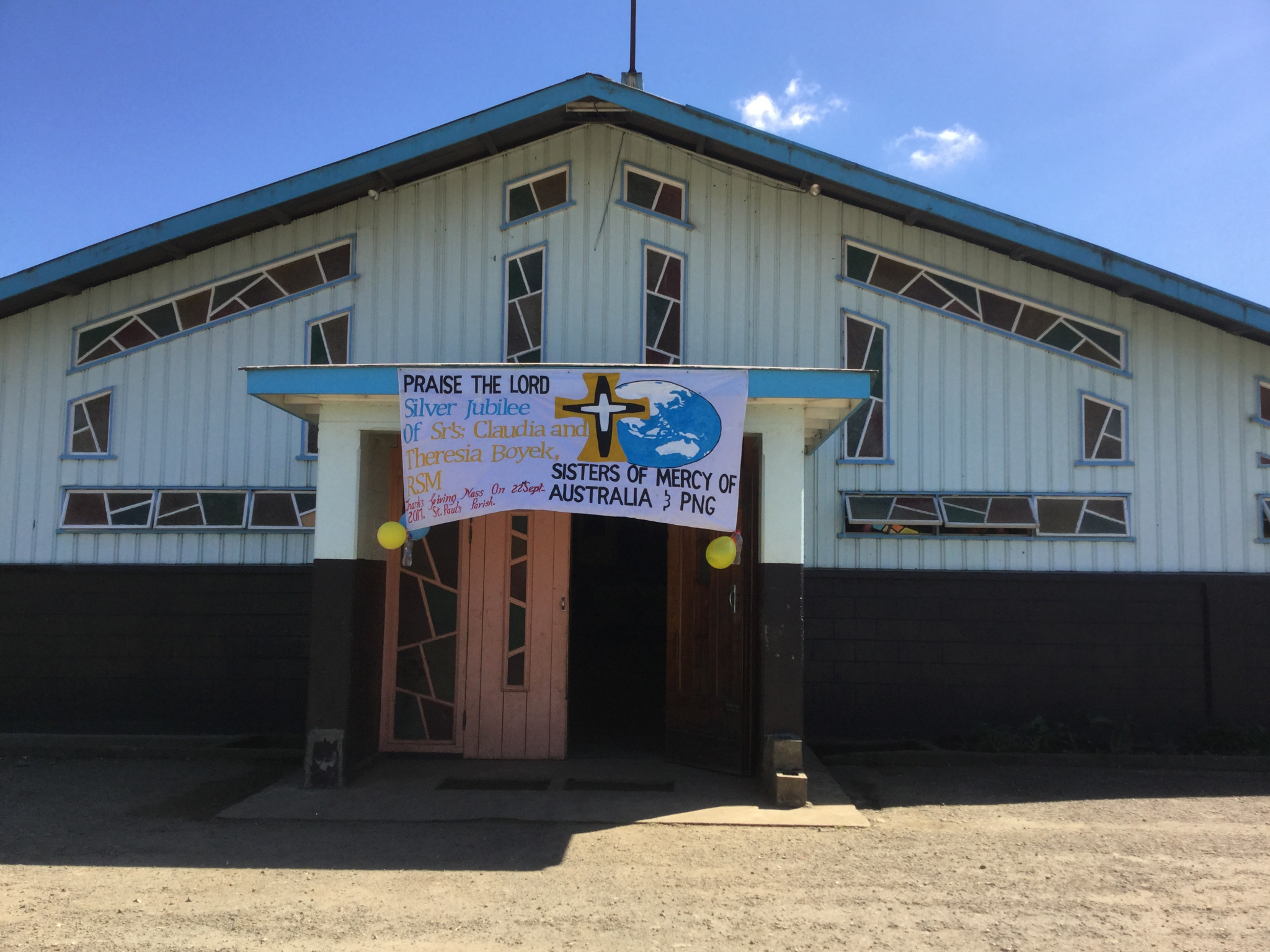 In true Papua New Guinean style, the wonderful celebration included clapping, dancing and spirited singing. Following the Eucharist, a lovely lunch was enjoyed by all at McAuley House.
Congratulations Claudia and Theresia and thank you for all you continue to do in the name of Mercy.
To view some highlights of the celebration, click on the arrow below:
(Captions to come)