Archived News Item
Class Program Takes to the Streets
June 29, 2018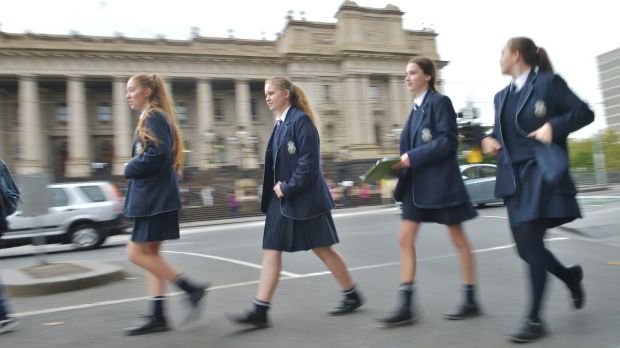 "It's about placing the school at the heart of the city: using Melbourne as our learning resource. Every week they're immersed in a different aspect, Melbourne a spiritual city, Melbourne justice and the law, Melbourne a sustainable city."
– Kilian McNamara – Foundational Synergy Learning Leader, The Age, 1 May 2016
Synergy is an inquiry based program, through Academy of Mary Immaculate, that uses the city of Melbourne as the classroom. The program aims to build the students' essential competencies as learners: oral communication, collaboration, problem solving, critical thinking and information literacy skills.
The nine week program, conducted in Year 9, consists of five Immersion Units, which includes multiple incursions and excursions to deepen the students' understanding of Melbourne. The Learning Project is the culmination of their research and concludes with a presentation of their work to parents.
Interspersed throughout the nine weeks there are opportunities for the students to participate in mindfulness strategies, physical activities around Melbourne, engage with people seeking asylum and explore Melbourne as a UNESCO City of Literature.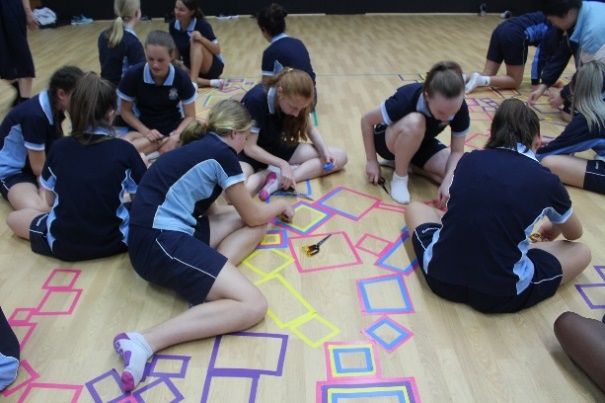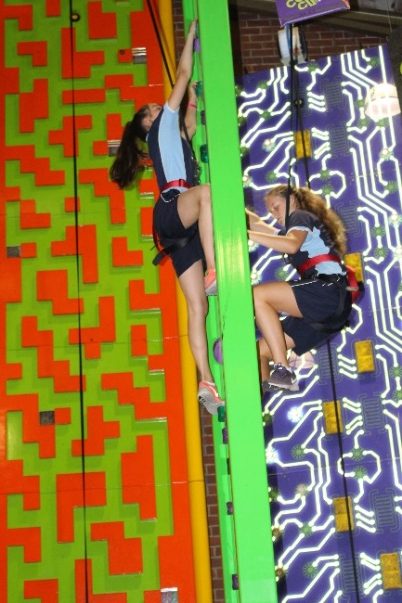 The Mercy Values of Compassion, Justice, Service, Hospitality, Respect and Courage are seeded throughout the Program. This is evident in the Justice in Action where the students engage with people seeking asylum establishing connections and creating informed citizens through:
Free to feed, where we listen to stories, cook and share a meal with people who are in the process of seeking asylum. Free to feed is a not-for-profit social enterprise. 'In awe of the enterprising spirit of refugees, people seeking asylum and new migrants … we aim to champion their unique skills and individual stories.' (freetofeed.org.au, 5 June 2018)
Young people seeking asylum who attend St Joseph's Flexible Learning Centre come to speak to our students, sharing their stories of family, struggle, determination and hope for the future. The Asylum Seeker Pilot Pathways Project is helping to overcome the barriers faced by young people seeking asylum in Victoria. 'One by one, these young people are finding pathways to safe, productive inclusion and participation in the Victorian community.' (leadershipvictoria.org/skills-bank-support-docs/doc-705.pdf)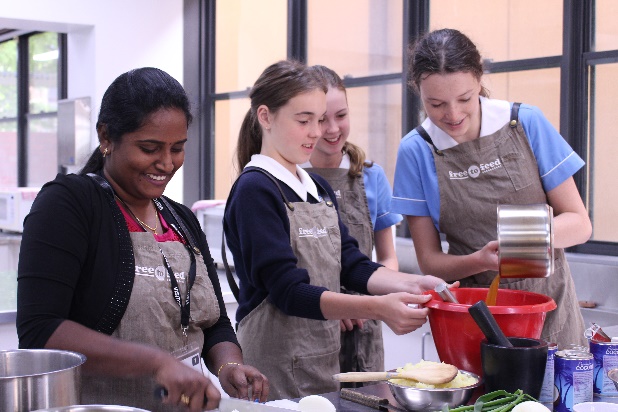 Both these experiences have a profound impact on our students and their ability to empathise with those in need. As a result there have been a number of student initiated actions, such as fundraising and community awareness raising campaigns.
Respect and care for the Earth is an integral part of our sustainability unit where we explore ways we can minimise our impact on the environment and how we can create positive change.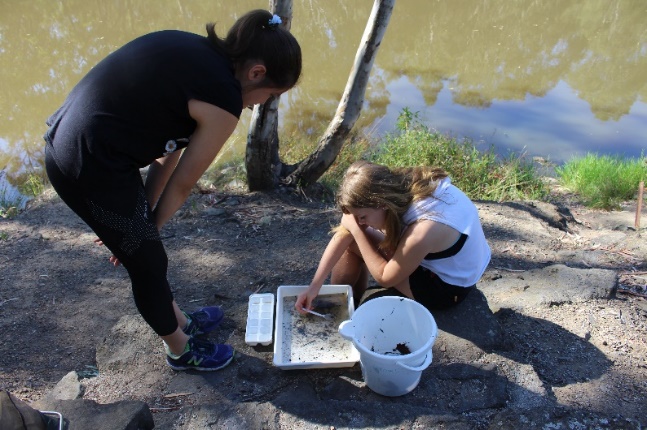 The Immersion Units engage our students in Melbourne's story.
FIRST PEOPLES: students deepen their understanding of the world's oldest continuous living culture and explore the histories of Melbourne's First Peoples.
A SPIRITUAL CITY: students gain an understanding of religion as an expression of who we are and where we have come from, looking at Aboriginal spirituality, the Christian Church and significant figures in the Catholic Church of Melbourne.
A SUSTAINABLE CITY: students focus on the impact of humans on their environment, with an emphasis on looking at the health of the Yarra.
GOVERNING MELBOURNE: students investigate how laws are made and applied in Melbourne. They gain an understanding of the various levels of Government, with particular focus on the State Government of Victoria.
VISIONS OF MELBOURNE: students gain an insight into the people, events and culture of Melbourne through the eyes of writers, artists and musicians.
During these Immersion Units the students are developing skills that will help support them when devising and producing their Learning Project.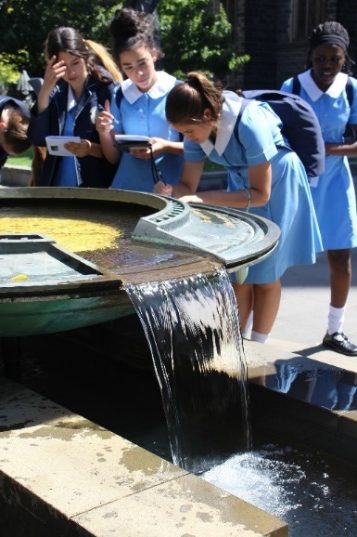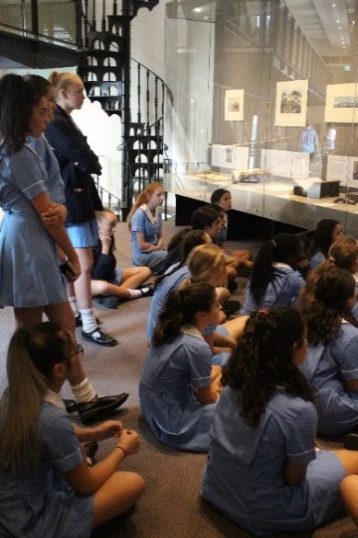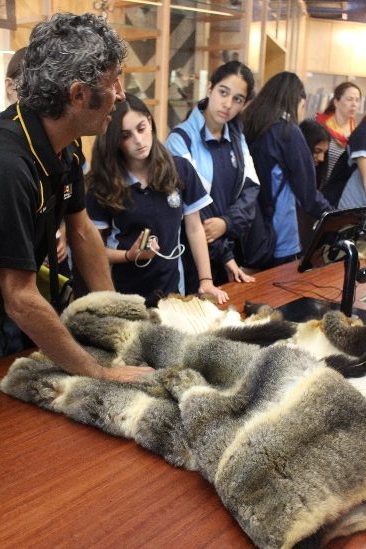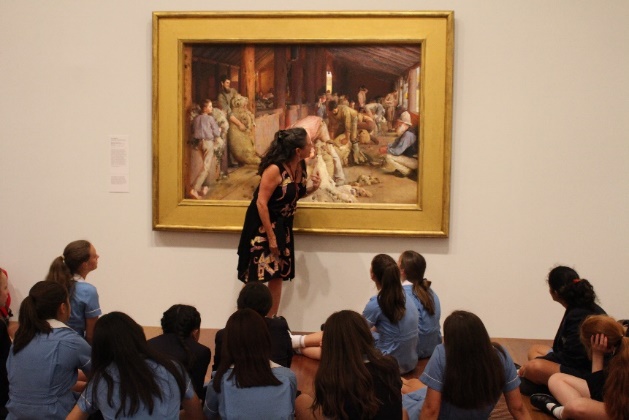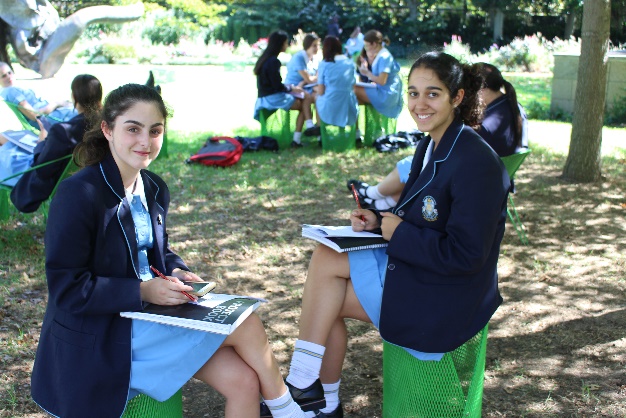 The Learning Project is produced by a group of 4 – 5 students. Students devise a compelling question and direct their investigation and response. The Project taps into students' particular interests and allows them increased independence.
Some examples of compelling questions explored:
What are artists' visions of Melbourne over time?
What lies beneath?
How has crime shaped Melbourne?
What has been Melbourne's impact on the world of science?
How has Melbourne responded to people experiencing homelessness?
The students consult a range of experts, conduct surveys and tap into our city's rich heritage.
Throughout the Learning Project the students are required to maintain a journal documenting their research. The Journal includes evidence of their learning journey, from gathering, analysing and synthesising information to reflections on themselves as a learner to the final presentation of their findings.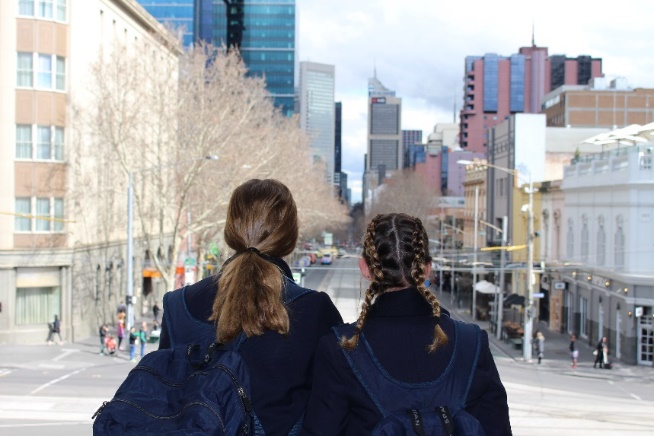 "Synergy is not about being 'book smart', it is not just about memorising facts, we were encouraged to think more deeply. Synergy allows students to push themselves, grow curiosity, investigate in detail, and broaden their horizons. In Synergy we learn about Melbourne's rich history, what shaped it, we go out into the city and on excursions, and we experience the information first hand, from real people, not books, and we learn about our city" – Tess Year 9
"The Synergy Program incorporated learning, working with others and being mindful, in such a way that I have continued using the skills I learned in Synergy throughout the year, and I have no doubt these skills and values will stay with me for a very long time." – Genevieve Year 9
"Synergy showed me a new way to gain answers, beyond the internet. The program also taught me how to look at Melbourne through different eyes. If I could I would do it again!" – Leah Year 9
"Synergy gives students the opportunity to develop rich relationships, connecting to place and deepening their sense of belonging to their city – Melbourne. It makes them aware that their learning community goes well beyond our Academy walls." – Catherine Glenister (Synergy Learning Leader)
Synergy aims to develop the capacity of students to think critically and creatively, enhance their curiosity and their ability to collaborate and reflect.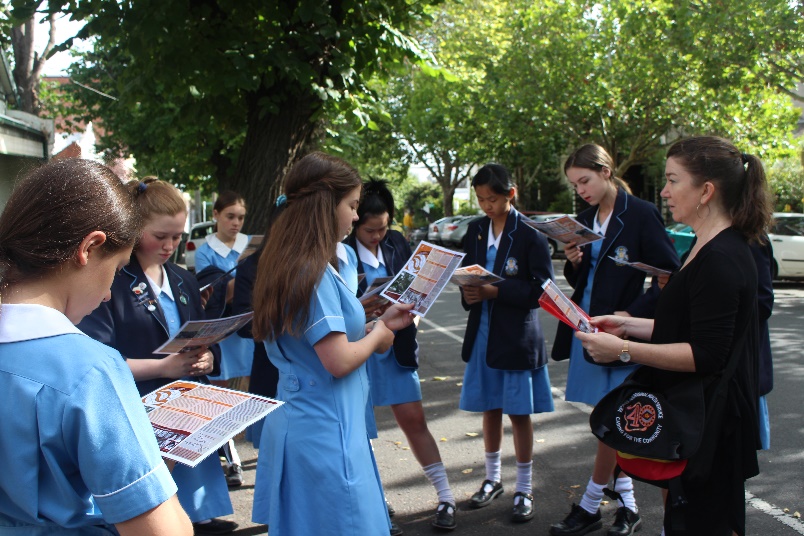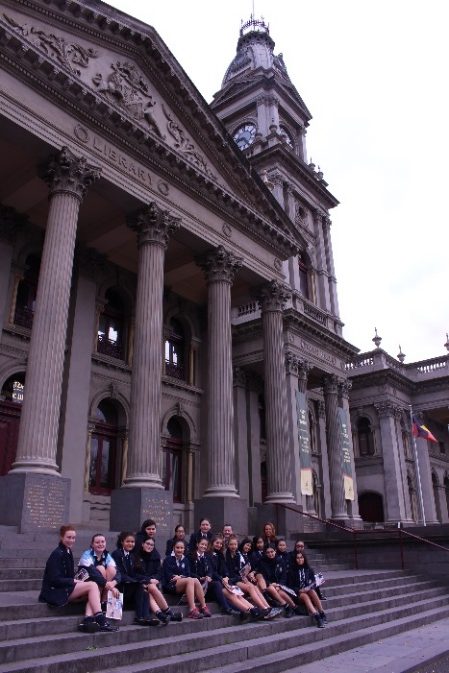 Synergy team
Catherine Glenister, Amy Prendergast, Vanda Pugliese
Mercy Education Limited (Mercy Education) is an incorporated ministry of the Sisters of Mercy of Australia and Papua New Guinea (ISMAPNG), charged with operating all educational ministries over which the Institute holds complete sponsorship.  More information on Mercy Education and its schools can be located on the Mercy Education website.