Archived News Item
Christmas greetings from the Institute
December 16, 2010
"the hopes and fears of all the years are met in thee tonight"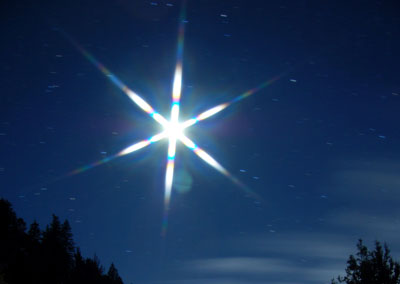 Bethlehem,
house of bread,
blessed,
broken,
shared
with those
hungry enough
for
life. © 2010 CTR
May each one of us in our Institute
become a Bethlehem this Christmas,
with the humility and confidence
to recognise Jesus and to welcome him anew
into our lives.
With our love and gratitude
Nerida Tinkler RSM, Caroline Ryan RSM and Karon Donnellon RSM (Institute Leadership)
Photo: "Bethlehem Star", Benjamin Earwicker, stock.xchng
Please note: The Institute office will close from December 22, 2010 and re-open on January 10, 2011. For emergencies, the contact numbers of the Institute Leadership can be obtained from Congregation Leaders.