Archived News Item
CHRISTMAS – A TIME TO REFLECT
December 5, 2016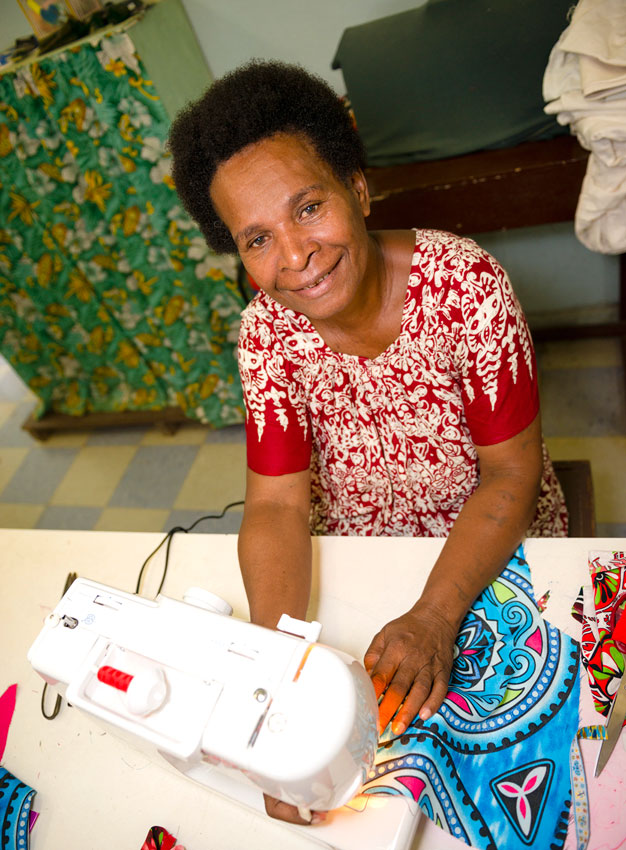 5 December 2016
Christmas is once again rushing quickly towards us, heralding that time of year when we should all stop to reflect on all that has gone before and what is to come.
At Mercy Works, we also take this opportunity to consider the causes and communities we support. Despite the challenges, persecution and poverty faced by the people we help, there is always a glimmer of hope and optimism for a better future and we take pride in the inspirational stories of the everyday heroes we meet through our projects.
Margaret Steven was born in the Simbu Province of Papua New Guinea. Despite being illiterate (she left school in grade 2), Margaret unfailingly attended our skills training programs where she learnt budgeting and sewing and now runs a successful market stall selling her merchandise.
In Timor-Leste, the devastating effects of a spinal tuberculosis diagnosis at the age of five didn't stop one of the teachers at a Mercy Works supported pre-school from attending training sessions in the Montessori methodology, making the three hour round trip each day for three consecutive weeks. Standing not much taller than the pre-schoolers she teaches, the passion for learning and teaching exhibited by this incredibly strong woman is remarkable.
The stories from our domestic projects are no exception. Recently, one of the students supported through our Mercy Connect Sydney project asked her mentor, Alison Edye to be part of the bridal party at her wedding. Alison had been a volunteer with Mercy Works' student refugee project for several years, supporting many students including Kweelar whose family fled persecution in Myanmar. Sadly, Kweelar lost both of her parents before arriving in Australia and as Alison had played such an integral part of helping Kweelar adapt to life in Australia – forming a friendship in the meantime – the decision to have her play a big role in the wedding was a natural one for Kweelar and an honour for Alison.]
In Adelaide, home to our Mercy House of Welcome, a place where asylum seekers go to break down isolation and receive resettlement support, Diem Ca, a young Vietnamese child begged her parents to let her celebrate her fifth birthday with her new friends at the House of Welcome – a place where she felt safe, happy and…welcome. So our Coordinators got to work and transformed the room into a party paradise hosting Diem's first ever Australian birthday party which will be an occasion forever etched in her memory.
As we near the end of yet another meaningful year, we at Mercy Works also reflect on the generosity of our many friends who, through their financial contributions, allow us to continue assisting challenged communities, both here and abroad. As we receive no government funding, we rely on the support of our donors to keep our projects alive. May this generosity be repaid tenfold.
Wishing Christmas and New Year Blessings to you all from the Mercy Works team.
Messages to: Mercy Works