Archived News Item
Children's grief specialist visits Australia
March 5, 2008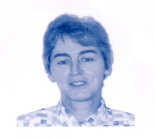 Sister Helen Culhane (pictured), an Irish Sister of Mercy and Senior Social Worker at Milford Care Centre in Limerick, Ireland, recently visited Australia to participate in speaking engagements with the Palliative Care Association of NSW. Helen has a special interest in working with children, young people, and their families. Sydney-based palliative care physician, Dr Frank Brennan, writing in Pallium, the newsletter of the Palliative Care Association of NSW, reports on Helen's visit.
Visit to Australia by Helen Culhane: Social Worker and founder of a Bereavement Support Service for children in Limerick, Ireland
BY Dr Frank Brennan
In 2003 I worked as a Palliative Care Physician in Ireland. One of the best initiatives I saw there was a wonderful support service for bereaved children who had lost a parent, sibling or other loved person. The founder of this service, Helen Culhane recently visited Australia. Helen is a Social Worker, Play Therapist and nun in the Sisters of Mercy Order. She works at Milford Hospice in Limerick in Ireland.
Her passion is the welfare of children and recognised that there was little being done for these children in grief. Her work has involved both group work with children and one-on-one sessions with children before and after the death of a parent. Powerfully, she argues for the significant preventative nature of this work – dealing with these issues now, rather than allowing grief, unmet and sometimes hidden, having a profound effect of that child for the rest of their lives. Indeed, Helen in now being approached for counselling by adults who, when children, lost a parent and have been frozen in that loss ever since.
Helen spoke at multiple sites in Sydney, Brisbane and at the Peter MacCallum Cancer Centre in Melbourne. In Sydney she spoke at the Sacred Heart Hospice, Calvary Hospital, Sutherland Hospital, Braeside Hospice and at Blacktown Hospital. She accompanied me to Moruya and spoke at the local Bereavement support group. She visited Mal McCissock and discussed the bereavement services there. She spoke at the NSW Palliative Care Association Education Day at Royal Prince Alfred Hospital.
On the day of her departure from Australia I delivered one of her prepared talks at the Western Sydney Palliative Care Conference in Leura. One lecture she gave covered the groupwork for bereaved children – a 6 week program (one evening per week) covering memories, attitudes to death, attitudes to grief, issues of guilt, loss, unresolved questions and commemoration.
Another talk, "Aoife's Story" describes the preparation of a child for her mother's death. All her talks were moving, stimulating and extremely well received. Certainly, Helen herself was affirmed by the tremendous interest in this work she found in Australia.
If anyone wishes to contact Helen in Ireland regarding her work her email address is maryellenculhane@eircom.net She has given permission for this to be published.
Source: Pallium Palliative Care Newsletter NSW, January 2008 (reproduced with permission)
Visit the Palliative Care Association of New South Wales website.