Archived News Item
Chapter Concludes
December 18, 2011
The First Chapter of the Institute of Sisters of Mercy of Australia and Papua New Guinea concluded on Saturday, December 17, 2011. The following took place on Friday and Saturday.
FRIDAY MORNING PRAYER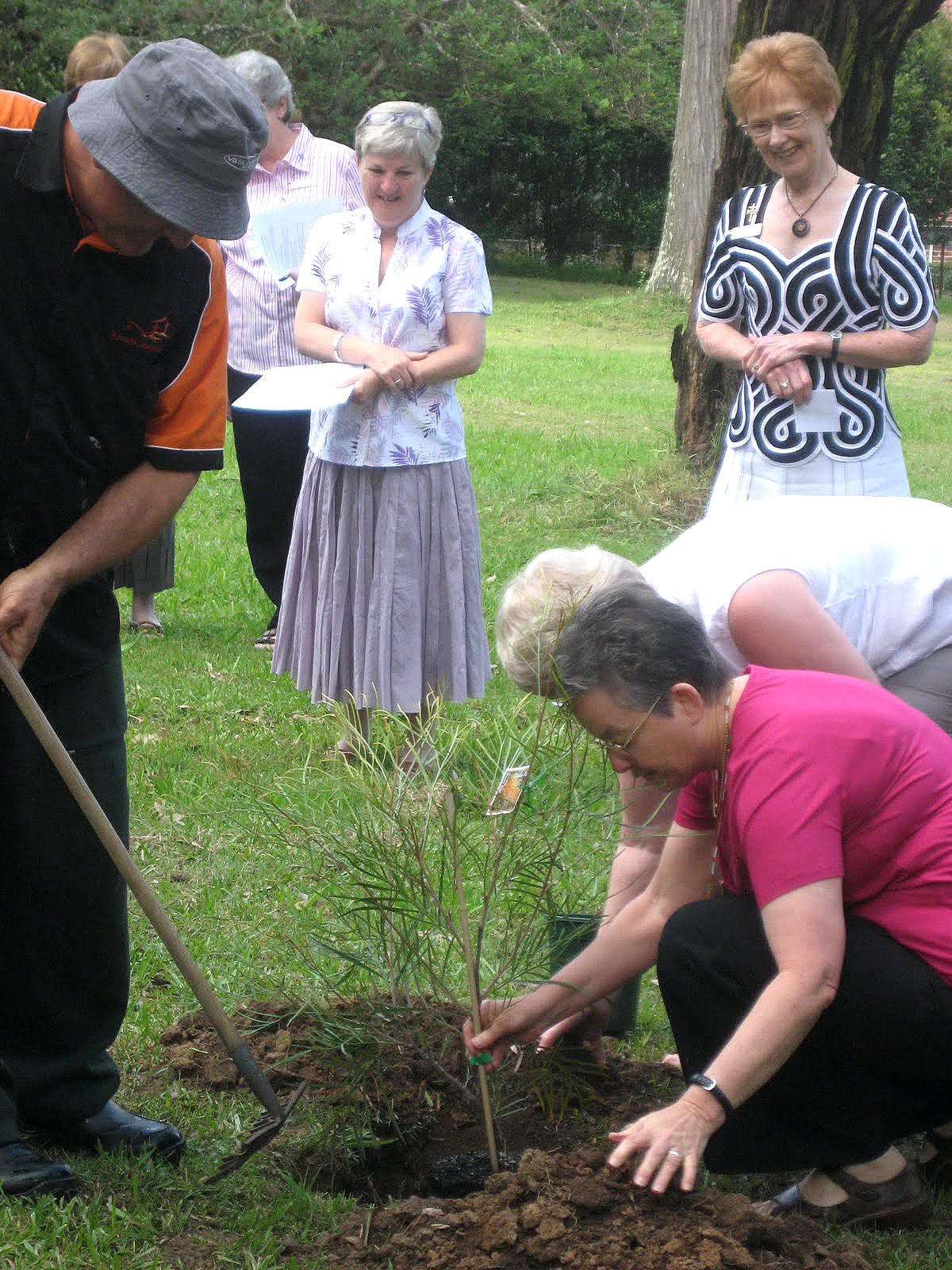 The Friday morning prayer took place in the beautiful grounds of St Joseph's, Baulkham Hills. We were invited to process, singing the blessing song, to the place prepared for the planting of a golden grevillea. This was presented by Sister Anne Bond, representing the Sisters of St Joseph and Berneice Loch and Barbara Bolster dirtied their hands with the honours of the planting. Sister Anne congratulated us on our achievement in creating the new Institute and electing the new Leadership. We processed back to the Chapter room, singing 'We are Standing on the Shoulders…' remembering the wonderful women who laid the foundations for this day.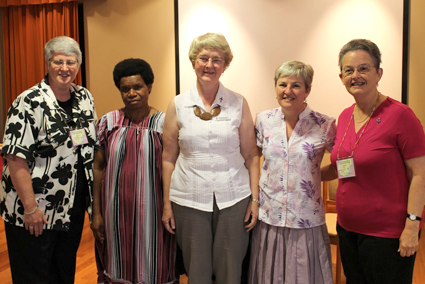 ELECTION OF COUNCILLORS
The election of councillors was finalised on Friday morning with the Institute Leadership team comprising of (L-R) Annette Schneider (Vicar) Theresia Tina. Barbara Bolster, Sally Bradley and Berneice Loch (Institute Leader).
CLOSURE OF THE CHAPTER
The morning session was spent finalising the Chapter Statement and completing the last tasks of the Chapter. Thanks were offered to the Facilitators, Chapter Preparation Committee, Communications Committee, the Chapter Secretary and the Secretarial Staff; all the volunteers; and the delegates who had been responsible for the multiplicity of tasks which kept the Chapter running smoothly through the past seven days.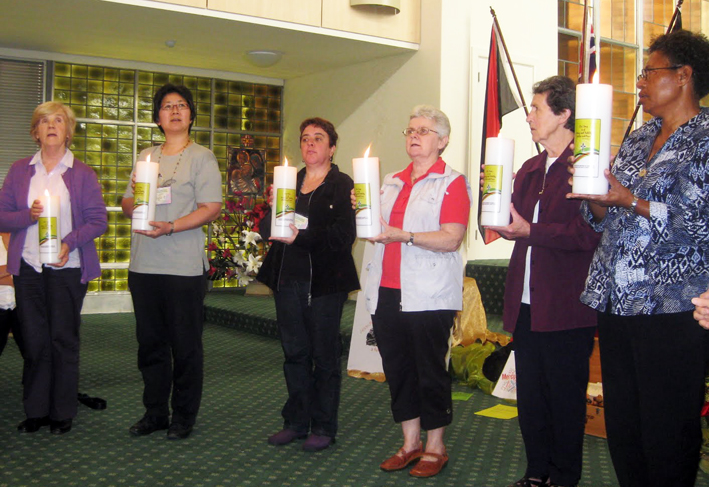 The Closing Ritual gave us all the opportunity to remember the wonderful events of the past week. During the Ritual, each Community was given one of the candles which had been a part of the Prayer of the Chapter during the week. Representatives were charged with carrying the candles from the Chapter to the first gatherings of the Communities in 2012.
We expressed our gratitude to Berneice and the Leadership Team by presenting them with a candle and holder engraved with the Mercy Cross coming from Baggott Street. Finally we expressed our gratitude to each other for the great celebration of "Unifying Leadership" that this week has been.
The Foundation of the Institute will be celebrated with a Eucharistic celebration in St. Mary's Cathedral, Sydney at 2.00pm on Sunday, December 18, 2011.