Archived News Item
Celebrating the Elderly in Goroka
November 30, 2017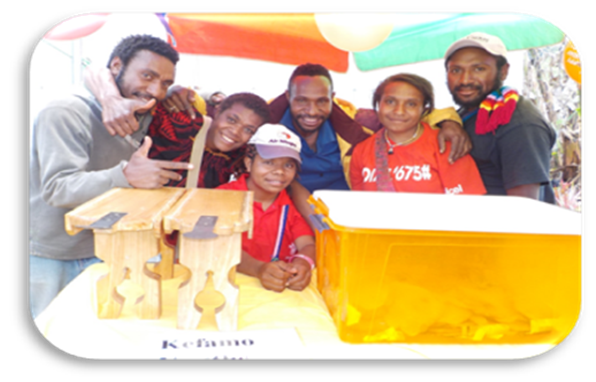 Mercy Works Goroka has celebrated the International Day for the Elderly at St Mary's Parish. The theme for this year was "Stepping into the Future: Tapping the Talents, Contribution and Participation of the Older Persons in the Society- Leaving No One Behind" (Promoting a Society for All).
The Flower Girls of the St Mary's parish have been walking with Mercy Works since it started in Goroka in 2006. Some of the members of the flower girls group have died since 2006 and some are still here with us today. From the flower girls group there were two elders, named Rosa and Michael, these two elders were the oldest in the group and have been in the flower  girls group since 2006. During the celebration for the elderly on Saturday these two were acknowledged for their time, work, commitment to the group. They were presented with a blanket and cash to cater for their personal needs.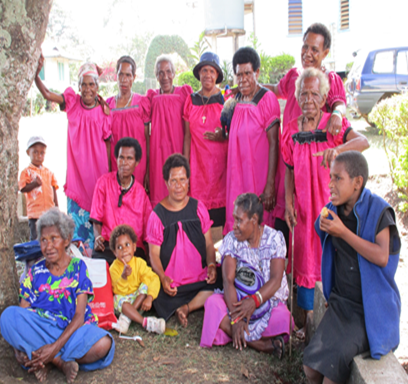 On that day we remembered all the elderly people who have worked along side us and who have passed over to the other side. We also acknowledge them and the work that they have done. Present on the day was not only the elderly but also the youths of the different parishes. They displayed drama regarding the elderly. We also heard some very important messages that were given by the speakers regarding the older people. We all have a responsibility towards our elderly people, the younger people need guidance by the elderly and being old is a Gift from God.
Today the young generations forget about our elder people. We do not seek their advice, and we  ignore them, thinking that we are young, strong and that we know everything. That their knowledge and wisdom is of no use to us. We have failed to recognise our elderly as an important part of our society and part of the development in our country. So now we young have a responsibility to the elderly.
The day was a success because everyone who attended had something to contribute to make the events a success. The day was a success thanks to the, the flower girls group, the elderly people, the youth groups, the missionaries, the training participants of Mercy Works, the invited guest, our family and friends, the Mercy Works team and everyone that came to attend the International Day for the Elderly. A special thanks to everyone that  attended and made the day a success for the elderly.
By Dorothy Nige
Taken from Mercy Works Newsletter, September 2017