Archived News Item
Celebrating National Science Week
July 28, 2017
National Science Week (12-20 August 2017) is an annual celebration of science in Australia, an opportunity to celebrate and explore the wonders and contributions of science.
In 1988, John Paul II famously declared that "Science saves theology from superstition, theology saves science from meaninglessness". In celebrating science we acknowledge the new questions science brings to our theology and spirituality and the complementarity we find in integrating these traditionally separate disciplines.
Scientific discoveries over many generations have given rise to new awakenings, new ways of 'seeing' for the human, not only through microscopes and telescopes but also within our inner life of spiritual meaning. This is particularly so as we begin to comprehend the meaning of the 13.8 billion year unfolding story of the universe.
Jesuit paleontologist and geologist Teilhard de Chardin considered that the whole of life lies in seeing, ever since light-sensitive eyespots evolved into eyesight some 600 million years ago. "That is probably why the history of the living world can be reduced to the elaboration of ever more perfect eyes… see or perish. This is the situation imposed on every element of the universe by the mysterious gift of existence". Science help us to 'see' ourselves, our impacts, our potential to live with more meaning and harmony in a complex, fragile, community of life.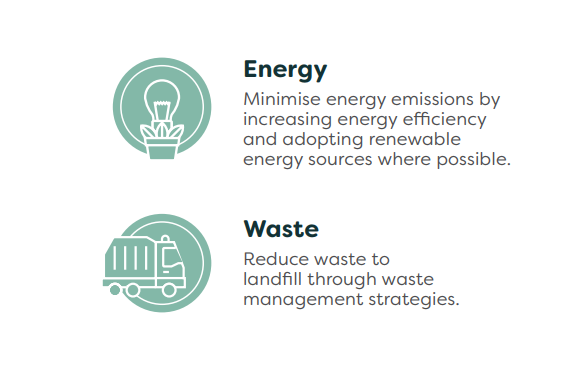 Energy and waste are two of the seven key areas being addressed in the ISMAPNG sustainability policy. http://institute.mercy.org.au/wp-content/uploads/2016/11/Sustainable-Living_v4.pdf
Our Mercy Institute's Constitutions remind us that science teaches us what Indigenous communities have always known: "as members of the Earth community, we are integrally connected with each other and with the whole of creation" (ISMAPNG Constitutions 2. 02). This knowledge is vital if we are to care for our common home, "a care which breaks with the logic of violence, exploitation and selfishness". (Pope Francis: Eighth Work of Mercy).
Given the growing population of humans inhabiting the planet, science is one discipline among many that can assist us to find solutions to live within Earth's carrying capacity. Part of our 'ecological conversion' is to transition to the emerging new solutions brought to us through scientific inquiry, assisting us to "respect, reverence, conserve and renew our global environment" (ISMAPNG Sustainable Living Policy, 2016).
Some recent examples of science assisting this transition include:
https://www.theguardian.com/environment/2017/apr/06/renewables-roadshow-transforming-waste-into-a-cleaner-cowra
A community group in Cowra is building 12MW renewable generator in the town that would take everything from crop waste to abattoir waste and sewage and digest it with bacteria. The generator is expected to provide 60% of the town's energy needs.
The Swedish recycling revolution
https://www.treehugger.com/energy-policy/no-sweden-does-not-recycle-99-percent-its-waste.html
Less than 1% of Sweden's waste ends up in a rubbish dump. They incinerate about 50% of their waste to make heat and energy. But they also admit that it takes less energy to actually recycle and reuse than it does to burn and manufacture a replacement from scratch. Reducing waste through lifestyle changes go hand-in-hand with advances in science.
http://www.news.com.au/technology/innovation/motoring/world-first-solar-panel-roadway-opens-in-french-town/news-story/e4b7f46fefb315e1e0ed4d03951f3dd5
A small French town in Normandy is leading the way with the world's first solar panel roadway. The 1km stretch of resin-coated solar panels are paving the way for construction of much bigger solar highways in the next four years. This is expected to revolutionise roadways, energy infrastructure and how cars interact with the road. This solution is also being explored in Germany, the Netherlands and the United States.
http://renergy.com/3-countries-running-on-renewable-energy/
Several countries around the world are operating on 100% renewable energy
The Caribbean island Bonaire generates almost all of its energy for its 14,500 residents from 12 wind turbines. They are also investigating ways to convert local algae into biofuel.
Costa Rica has been running on 100% renewable energy since 2015 and is working towards becoming carbon neutral in the next five years. They use a combination of hydropower, geothermal power (using volcanoes), as well as wind and solar.
Iceland currently generates all of its energy with renewables, mostly using hydropower. The majority of Iceland's heat and hot water comes from tapping into volcanoes for geothermal energy.
http://www.powerfilmsolar.com/
Solar panels are now available in the form of a thin, flexible film which are able to generate power without direct sunlight indoors.
What's ISMAPNG doing?
Commencing in August, solar panels where applicable will be installed on the majority of ISMAPNG properties across Australia. The aim is to have 100 properties completed within the first nine months. In tandem with this large project, LED lighting will be also be installed, and pending further work to measure the reduced consumption levels of electricity, a plan for the purchase of green power will also be investigated.
Messages to: Sally Neaves, Rahamim Ecology Centre