Archived News Item
CELEBRATING MERCY DAY
September 22, 2016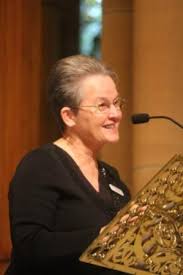 22 September
To all readers of Just Mercy, I wish you a very happy Mercy Day.
The Feast of Our Lady of Mercy is a special day for everyone within our Mercy world. On September 24 1831, the seed that was planted through opening the House of Mercy by Catherine McAuley continues to bloom some 189 years later.
This year's Mercy Day is particularly significant. Falling within the Jubilee Year of Mercy it is again a time when we can focus on our efforts in how we as individuals and a community are responding to the Cry of the Earth and the Cry of the Poor. While we should be rightly proud of our achievements to date, we should always be looking at the needs before us and how we can best be the expression of the Mercy of God as so lovingly modelled for us through Mary, the Mother of Jesus.
This year's Mercy day is also significant for our Institute for another reason. In 2016 we are celebrating 170 years since our story began in this part of our world, with the arrival of the first Sisters of Mercy in Western Australia. The relentless expression of Mercy shown in those pioneering Sisters, and many others who followed in other parts of Australia and Papua New Guinea, has enabled us to be able to write our own Mercy story each and every day. Just as they heard the missionary call, we too remain open to this missionary call whether it be in our local communities or further abroad. As so eloquently put in our Constitutions, 'Whatever work we do, our song is of mercy and fidelity, justice and peace. Because of our God, to whom we sign our song, we join in the search for justice and love wherever we are' (ISMAPNG Constitutions 4.08).
As part of our Mercy Day celebrations I invite you to join Sisters of Mercy around the world in the celebration of the Mercy Day Mass at the Mercy International Centre in Baggot Street, Dublin on Saturday, September 24.
There will be a live stream of the Mass available from the Mercy International Association website HERE  commencing at 8.30pm Australian Eastern Standard Time. For further information on this event go to the MIA website HERE. I hope you can join us.
May we all experience joy this Mercy Day and may our Mercy song be one that fills not only our hearts, but the hearts of those around us.
Berneice Loch
Institute Leader