Archived News Item
Celebrating Earth Day: March or April?
April 7, 2009
The annual celebration of Earth Day is an opportunity for us to be reminded that we can make a difference. When each one does a little, a great deal can be achieved. However, there are differing points of view regarding the 'official' date and history of Earth Day. Do you celebrate Earth Day in March or April? What is the relevance of such recognised days in our calendar?
"The vernal equinox calls on all mankind to recognise and respect Earth's beautiful systems of balance, between the presence of animals on land, the fish in the sea, birds in the air, mankind, water, air, and land. Most importantly there must always be awareness of the actions by people that can disturb this precious balance." – Margaret Mead
EARTH DAY MARCH 21 or APRIL 22?
EARTH DAY – MARCH 21
Earth Day is celebrated each year at the time of the March Equinox and was first celebrated on March 21, 1970. It was proposed and promoted by John McConnell as a "global holiday to celebrate the wonder of life on our planet". He chose the day of the March Equinox to celebrate Earth Day because he recognised that all the Earth experienced equal share of daylight on that day.
"The symbolism of Earth Day – the equilibrium and balance of the equinox – encourages and inspires independence and co-operation. The simultaneous global event deepens our sense of unity. It fosters a sense of rights and responsibilities in the protection and care of Earth. From Earth Day has come a growing consensus that every individual and institution should act as Earth Trustees, seeking what can be done in ecology, economics and ethics to benefit people and planet. This will help us obtain a healthy, peaceful future and speed the day when bells will ring all over the world as we celebrate Earth Day, the Great Day of Earth." – John McConnell (Source: Earth Day)
Earth Day, March 21 is now associated with Earth Hour – a time when all over the world, people and organisations agree to turn off all unessential electrical appliances. The practice has grown from an event in one city to an opportunity for the population of all five continents to show their concern and to take action that can make a difference.
EARTH DAY – APRIL 22
In September 1969 at a conference in Seattle, Washington, US Senator Gaylord Nelson of Wisconsin announced that in spring 1970 there would be a nationwide grassroots demonstration on the environment. April 22, 1970, Earth Day marks the beginning of the modern environmental movement. Approximately 20 million Americans participated, with a goal of a healthy, sustainable environment. Mobilising 200 million people in 141 countries and lifting the status of environmental issues onto the world stage, Earth Day on April 22 in 1990 gave a huge boost to recycling efforts worldwide and helped pave the way for the 1992 United Nations Earth Summit in Rio de Janeiro. (Source: Wikipedia)
Whenever we decide to celebrate our Earth – March, April, any other month or every day – each of us is called to establish and maintain "mutually enhancing relations with all beings" and this is one simple but effective way to do so.
In 2009 there is a much greater awareness of the need for all people to "foster a sense of rights and responsibilities in the protection and care of Earth". Creation is a primary revelation of God and this gives us a responsibility to ensure that our actions in our use of and dependence on the resources of creation are not harmful. It is time for us to consider how we can make out footprint on the Earth a beneficial one. Each of our actions has an effect on the Earth and with little effort we can all contribute to making our relationships with all beings mutually enhancing.
Many groups, individuals and organisations, particularly World Wildlife Fund, want the historic, global event Earth Hour to send a strong message to our global leaders that, together, our small actions will represent a global vote for action on climate change.
Earth Hour is an important step in the fight against climate change. Millions of people, have shown their concern about climate change. Each of us can continue our "mutually enhancing relationships with all beings" by our actions:
ACTIONS FOR THE PLANET
Remember to use a carry bag when shopping instead of plastic bags.
Switch off all electrical appliances such as TV stereo rechargers computers etc. at the power point at night or whenever you are not using them for long periods. (This can save up to $100 per household per year)
Use the recycle service if the local council provides one in your area.
Remember that you are not alone and together we CAN make a difference.
KEEP INFORMED
MERCY JUSTICE CONFERENCE, November 6-8, Queanbeyan (near Canberra)
Readers are warmly encouraged to invite friends, family, workmates, parishioners and anyone who cares about matters of mercy and justice to participate in the Mercy Justice Conference.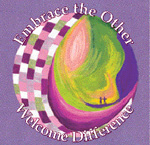 Tim Flannery, a scientist, explorer, conservationist and one of Australia's leading thinkers and writers, is a keynote speaker at the conference. His landmark works The Future Eaters and The Weather Makers have changed the way we think about the environmental challenges facing our world today.
Are you interested to hear the insights and challenges Tim will present at the Mercy Justice Conference? If so please register for the conference. Early Bird Registration closes soon. FIND OUT MORE.
REFLECTION
Creator Spirit within all being
Spirit God beyond all dreaming
Spirit holding each earth turning
Stillness of the living earth

Shadow of dawning
Red Sheen of evening
God all encompassing
Wholeness of Earth

Rock us in your earthly rhythms
Stretch alert our timid senses
Rest our minds in wisest wisdom
Wise in Earth's deep wonder.
(From At Home in the Earth, by Neil Darragh. Used with permission)
From: Institute Specific Issues Committee, Eco-Justice (Claudette Cusack, Mary Dennett, Marie Farrell, Kate McGrath). The Committee warmly invites your response to the article or the issue. Email: eco.justice@mercy.org.au
Contact: Carmel Heagerty RSM, Institute Justice Co-ordinator
Email: Institute.Justice@mercy.org.au