Archived News Item
Celebrating 25 Years of Mercy Werribee Hospital
July 30, 2019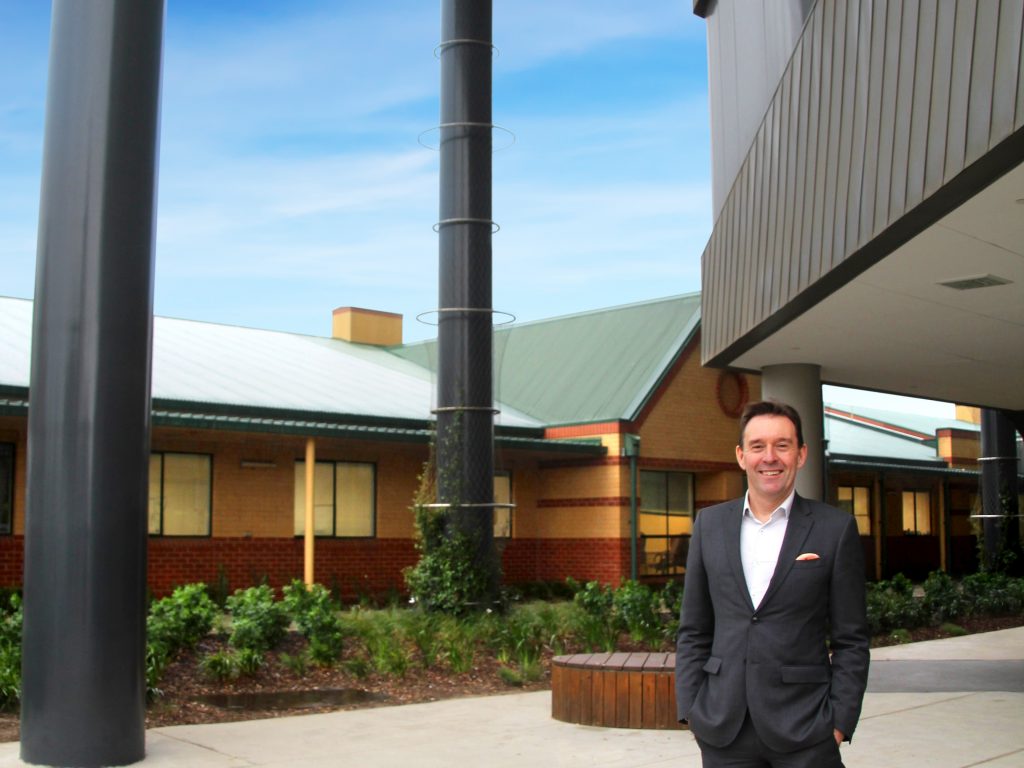 "Werribee Mercy Hospital turns 25 years old this year — the product of more than a quarter of a century of great vision, hard work and enduring partnerships with the Victorian Government and local community," says Mercy Health Group Chief Executive Officer, Adjunct Professor Stephen Cornelissen (pictured above).
"For 25 years we have had the privilege of caring for the Wyndham and surrounding community through the best and worst times of their lives, sharing in the excitement of thousands of births and accompanying people through illness and end of life."
In the early 1990s, the population of Wyndham had just surpassed 60,000 and the community's healthcare needs had outgrown the local district hospital. The Victorian Government approached Mercy Hospital for Women to deliver and run a new public hospital in Werribee.
Kenneth Coghill, who was the Member for Werribee at the time, recalls that the area was "making a transition from being a country town on the outskirts of metropolitan Melbourne to being much more like a suburb."
"It was obvious that the area was growing and that there were growing pains, and those pains included the need for expanded hospital services which would last a good distance into the future," Kenneth says.
Mercy Health had already established a reputation for excellence in women's healthcare, but the management of a general hospital was a new and exciting venture.
"The move into general healthcare was significant for Mercy," recalls Mercy Health Executive Coach and Mentor, Helen Monkivitch RSM, who was instrumental in helping deliver the new hospital. "We were living the mission of Mercy by responding to the needs of those who were not being provided for."
Sr Helen recalls that once the community got behind the new hospital, it was unstoppable.
"It was a very small, tight-knit and civic-minded community. There were so many outstanding community leaders, including John Nicol who was a leading light. He helped form a fundraising committee, which engaged with the Rotary Club of Wyndham."
Over the past 25 years, Werribee Mercy Hospital has cared for more than 222,576 patients; performed more than 147,000 operations; delivered more than 45,000 babies.
Other exceptional efforts that have helped sustain Werribee Mercy Hospital over the years include the Werribee Fair, contributions from founding leaders such as Wendy Dunn, and donors such as Rick Wolany, Jan Goates and Tino Ballan.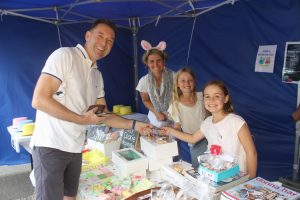 In 2019, the vision for the hospital remains firmly focused on supporting the Wyndham community now and into the future.
"The recent expansion of the hospital, which saw the addition of the region's first intensive care unit, is the first of many promising steps into the next quarter century and beyond," says Stephen.
This article originally appeared  in 'Our Voice – Winter 2019', Mercy Health.