Archived News Item
Celebrating 142 Years in Singleton
September 28, 2017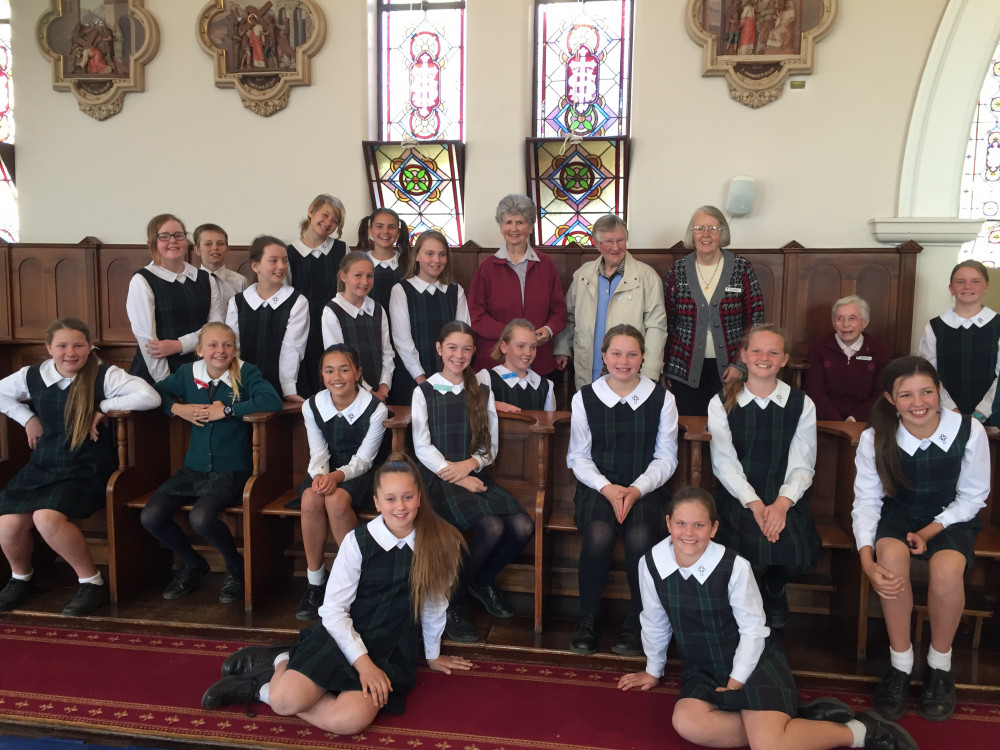 Well, it's that time of year, when Sacred Spaces Singleton in the Sisters of Mercy Convent celebrates and commemorates the anniversary of the arrival of the Sisters in Singleton. 
This year's celebrations once again involved the students of neighbouring St Catherine's College from Kindergarten to Year 6.
The day comprised a musical workshop with Andrew Chinn and the St Cath's Choir, followed by two performances by Andrew to the primary school students.  Andrew was very pleased to be performing in the spectacular Chapel, rather than his normal school gymnasium.
A number of Sisters joined in the two performances as the students of St Cath's always love to have a visit by the Sisters.  I wonder what we'll do next year?
Written by Cynthia Mulholland, Events and Marketing Coordinator, Sacred Spaces
Messages to: Cynthia Mulholland