Archived News Item
Celebrating 130 years of Mercy presence in South Australia
April 8, 2010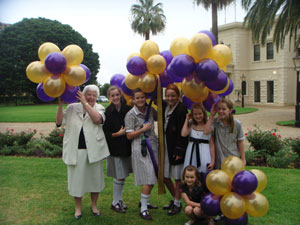 This year marks the 130th anniversary of the arrival of the Sisters of Mercy in South Australia and the foundation of St Aloysius College in Adelaide.
On Sunday March 28, His Excellency Rear Admiral Kevin Scarce AC CSC RANR, Governor of South Australia, and his wife Mrs Scarce, hosted the first of the major celebrations, a garden party in the grounds of Government House.
"Students of St Aloysius entertained the guests with various musical items and a fashion parade of past and present uniforms," reports Bernadette Marks RSM (Adelaide).
"Though it rained the umbrellas of the guests made a kaleidoscope of colour and added to the festive atmosphere of the occasion!"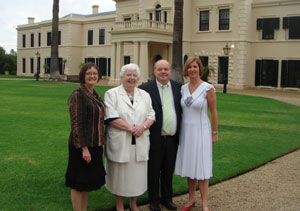 Download the addresses from: