Archived News Item
Cause for Celebration
October 28, 2013
On Sunday 22 September, a significant milestone in the history of Mercy Associates took place.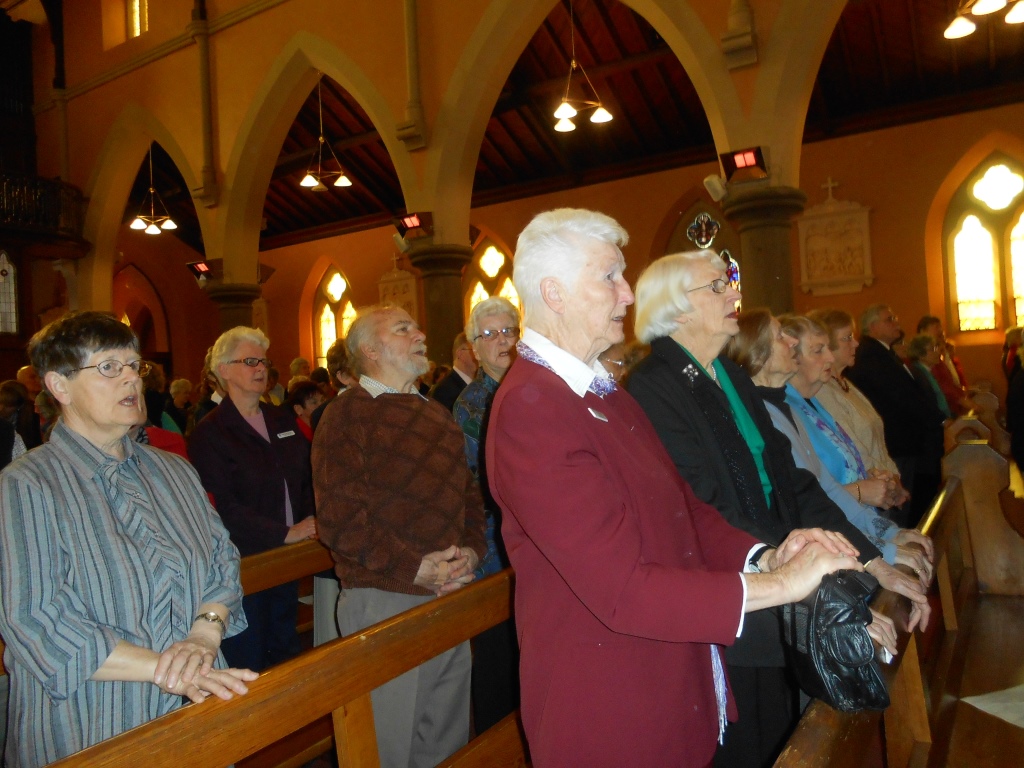 Mercy Associates from Ballarat, Apollo Bay and Donald along with many Sisters of Mercy gathered at St Alipius' Church, Ballarat East for the celebration of Mass to mark 25 years of the Mercy Associates of the former Congregation of Sisters of Mercy, Ballarat East (1987—2011) and with the Institute of Sisters of Mercy of Australia of Papua New Guinea from 2011-2013.
Following Mass all gathered for a Luncheon at the Barkly Restaurant. Long-term Associate, Anne Coswello, welcomed all and invited Sister Anne McMillan, the inaugural Mercy Associate Coordinator, to say Grace. Everyone thoroughly enjoyed the meal, the company of fellow Associates and the opportunity the occasion provided to talk with each other.Between courses, Sister Berenice Kerr, ISMAPNG South B Community Leader spoke of this as an occasion to look back on 25 years of the formal relationship between the Mercy Associates and the Institute and celebrate the achievements of those 25 years. She referred to the number of lives touched through this association and remembered those Associates who began or joined in the journey and who are no longer with us – may they rest in peace!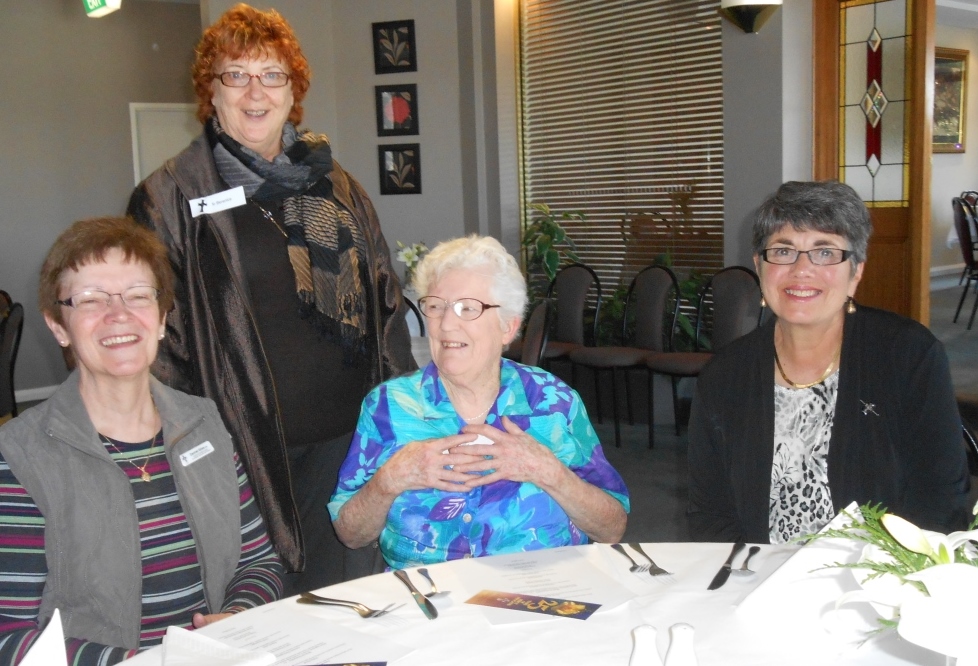 Sister Berenice said this was also an occasion to be open to the challenges inherent in the new structure of the Sisters of Mercy of Australia and Papua New Guinea and to look forward in anticipation to the opportunities for new life which this presents. All over the Institute and throughout Australia and Papua New Guinea, women and men, inspired by the story of Catherine McAuley, are making their response to her charism. This represents a new force, she said, a new strand to the Mercy bow, as it were. Sister Berenice concluded by saying she looks forward to a time when there will be autonomous groups of Mercy men and women, associated with, but not dependent on the Sisters of Mercy, responding to Catherine's inspiration and values wherever they live and work.
After the Luncheon all moved to the Mercy Centre Gathering Room to see a presentation prepared by Helen Smith which recalled key moments for the Mercy Associates over the past 25 years. Yet more animated conversations were enjoyed over afternoon tea! As we know special occasions, such as this 25th Anniversary celebration, do not just happen. Sincere thanks go to the Organising Team for their work in ensuring that the celebration was one that will be fondly remembered.
Messages to Margaret Stewart – Mercy Associate