Archived News Item
Catherine McAuley: a woman who continues to inspire
October 30, 2010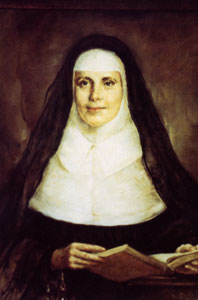 Catherine McAuley established the Sisters of Mercy in 1831. Nearly 180 years on, why does she continue to inspire people throughout the world?
Catherine McAuley lived in Ireland at a time when poverty and injustice were entrenched. Unemployment levels were high and educational opportunities few; health and welfare systems were virtually non-existent and social and religious prejudices endemic.
Alert to the needs of people who were suffering and struggling in life, she dared to envisage and create a better life for them.
So what influenced Catherine's altruism and spirituality?
It is said she inherited a mix of her parent's qualities: her father's religious commitment and concern for the poor and her mother's intellectual independence and social capabilities.
Despite her birth into the upper middle classes, Catherine experienced considerable suffering and poverty in her formative years, including the death of her father at an early age, precarious financial situations, separation from family, the responsibility of caring for her mother and siblings, as well as religious discrimination and ridicule.
These experiences could easily cause despair, but Catherine trusted in God whom she described as her "faithful provider". She possessed a hopeful and indomitable spirit and acknowledged the blessings of people and circumstances.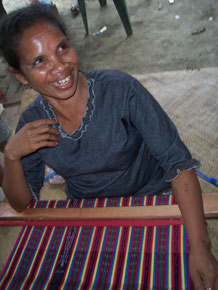 After her mother's death, the Callaghans, a Quaker couple, invited her to live with them on their large estate near Dublin. Catherine remained with them for 20 years and in that time took opportunities to nurture her faith and reach out to people in need.
Following the Callaghans' deaths, Catherine became the sole heiress of their property. In 1822, aged 44, she used the bulk of her considerable inheritance to expand her outreach to those in need and began to build the House of Mercy in Baggot Street, Dublin.
Her plan was to gather young women, especially from the middle-classes, who would help her to provide educational, religious and social services for women and children at risk of homelessness through poverty and exploitation.
Catherine obviously had strong leadership skills and a charismatic quality that encouraged and empowered others because the response was remarkable.
But there were critics both from within the Church and society. Some deemed the work to be inappropriate, especially for a lay group of women. Eventually the Archbishop of Dublin encouraged her to establish a religious congregation. This was never Catherine's intention and she struggled with the idea, but finally agreed to give stability to her works.
At age 52, she and two other women began their training in religious life at the Presentation Sisters' novitiate. A year later in 1831, they took their vows as Sisters of Mercy. The Mercy congregation was born, and so too, a new form of religious life was being shaped that allowed religious women the freedom to move beyond the cloister.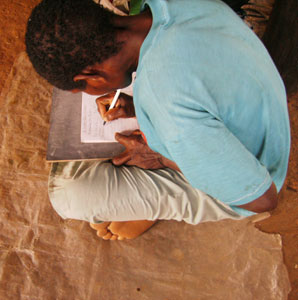 Catherine died in 1841, aged 63, but the work she began did not. By 1855, the congregation numbered 3,000 and had spread throughout Ireland, England and Scotland, and to Newfoundland, North America, Australia, New Zealand and South America.
Today, thousands of Sisters of Mercy, their co-workers, associates and friends across the world are engaged in numerous works of mercy, each one reflecting the vision of Catherine McAuley. One such work in Australia is Mercy Works Inc.
The way Mercy Works Inc. operates with communities reflects the principles of Catherine McAuley…
giving people a key to their own independence by building their capacity through education and skills training;
paying particular attention to providing education and training for women and girls, recognising their key role in society;
working in partnership with local people, responding to the needs articulated by local people;
being informed by the broader local context and community in order to understand a situation and respond in the most appropriate way;
and where possible, attending to the most immediate needs first, before expanding.
How Catherine McAuley inspires you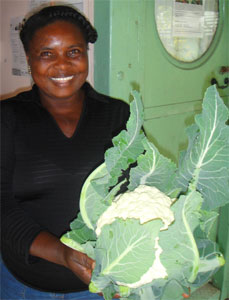 Paul Lentern, Mercy Works Inc. Board Member and Dean of Mission at Mt St Benedict College Pennant Hills, Sydney, says: "I've always been attracted to the way Catherine both articulated and lived a vision of mercy. It seems to me that she drew on her own experience of hardship and vulnerability to develop an empathy with those who suffered disadvantage. I think it is significant too that she had the vision to educate people and saw this as fundamental to their liberation."
Kate Anderson, 'Mercy 5' Co-ordinator, the five Sydney secondary schools established by the Sisters of Mercy, says: "The main thing that inspires me about Catherine is the way she worked to not only help with the immediate needs of people but the way in which she concentrated on developing the dignity and self belief in people to enable them to lift themselves out of poverty for good."
Anila Issac RSM, Pakistan-born Sister of Mercy, theology student and volunteer English as a Second Language teacher at the Academy of Mary Immaculate, Melbourne, says: "Catherine McAuley is a woman of all time… a universal woman; a woman with whom any woman can identify… Catherine's deep faith in the providence of God inspires me. Her awareness of the poor and their needs… is a source of inspiration… She was not afraid to stand with the poor and needy of her time."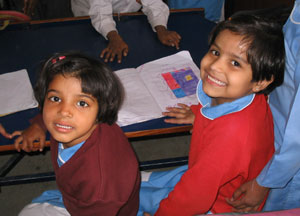 Kate Garrone, Facilitator of the Mercy Young Adult Network across Australia and Papua New Guinea, says: "I am inspired particularly by how Catherine's experience of being loved by God could not but flow out of her to others. This deep compassion and love sustained her in all the challenges she faced and gave her a freedom to respond creatively, lovingly and in ways that empowered and encouraged others. Mercy Works Inc. responds to needs in communities with the same creative, loving and empowering energy that Catherine McAuley had."
You can support Mercy Works Inc.'s community development programmes online or by contacting us on (02) 9564 1911.